Honey Parkour by Bananabob999 and CreepyGunner01. This map uses the new honey and other blocks added in 1.14 for bedrock. This map contains 6 levels with honey block slides, honey block jumps, a dropper, a maze, a reverse dropper, and more.
Honey Parkour
By Bananabob999 aka Jminecraft710 and CreepyGunner01
Upon entering the world, you are greeted with the following screen: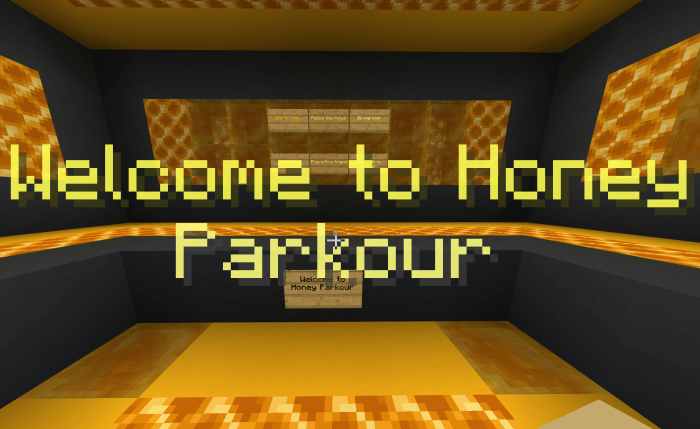 Levels:
Honey parkour consists of six levels with many of the new block's different functionality.
Level 1: Honey basics
Simple honey themed parkour with a honey block slide.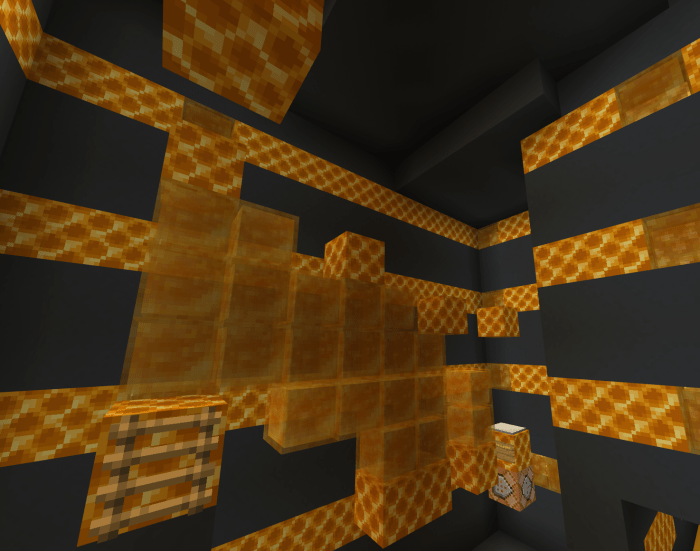 Level 2: I can't Jump
Jumping off honey blocks is hard… Until you learn the secret.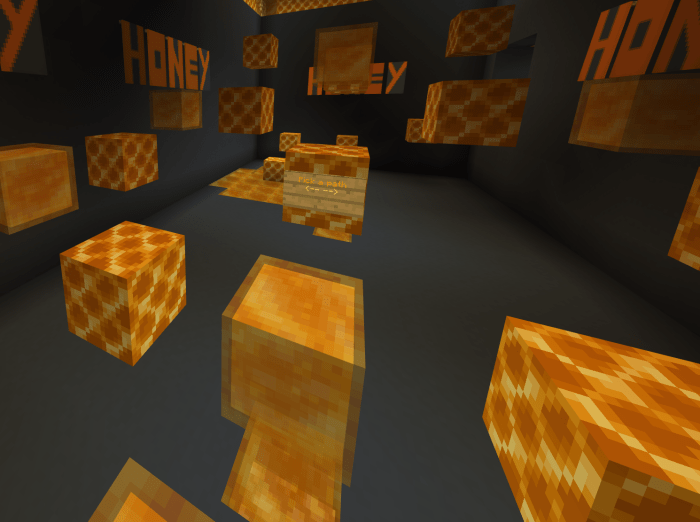 Level 3: You'll hate me for this
No one likes mazes in Minecraft, but this is a new level of evil.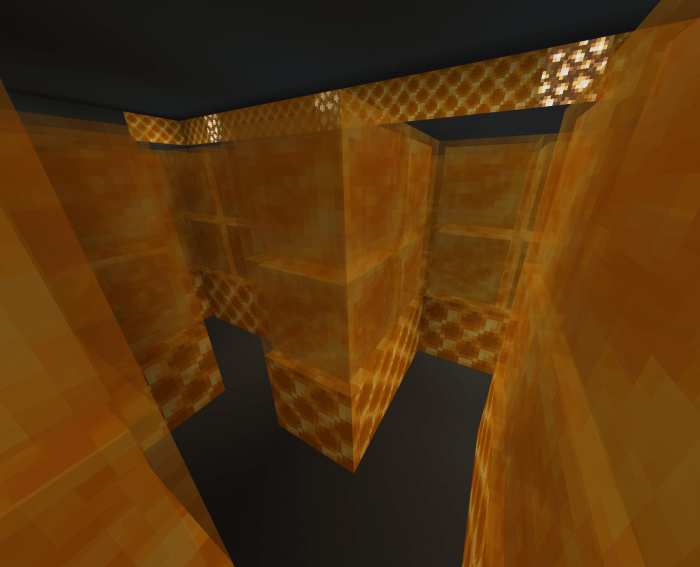 Level 4: Do it yourself
Some of these blocks are not placed yet. Correct the level and then play it.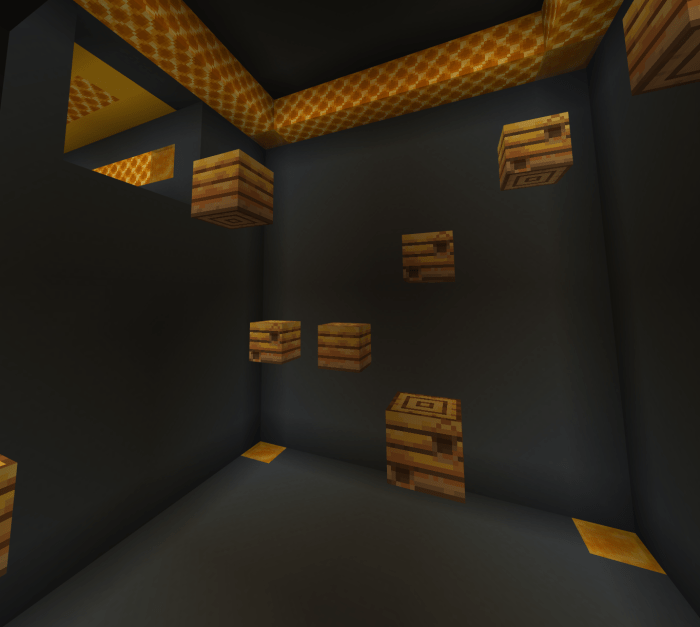 Level 5: Honey is not bouncy
To make up for the maze, I made a dropper. Even if you rage, everyone still loves them.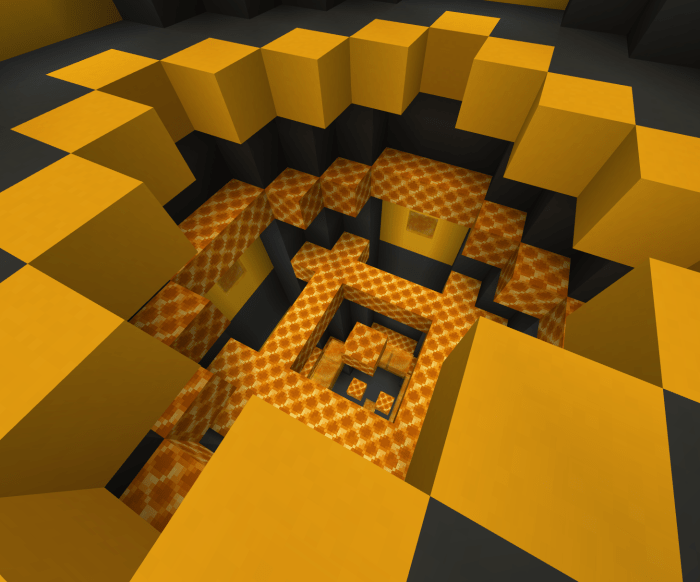 Level 6: Almost there
A "reverse dropper". With barely enough levitation to get to the top, if you bump into anything, you'll fall back to the bottom.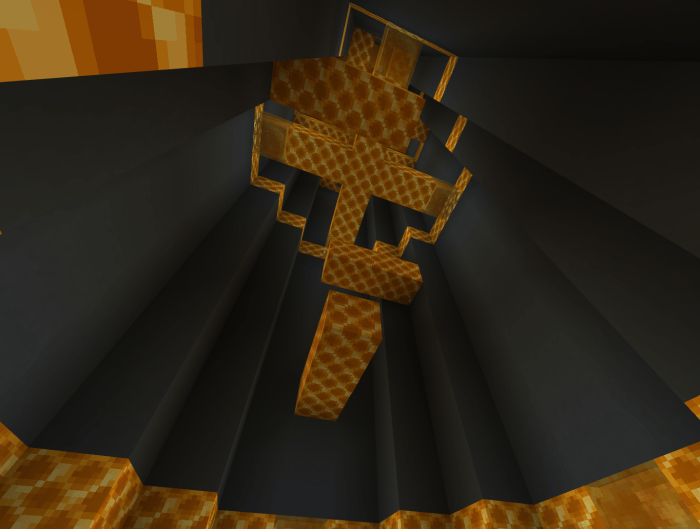 Game completed
After finishing the game. you are teleported into a room with a few bees and the option to play again or spectate in creative mode.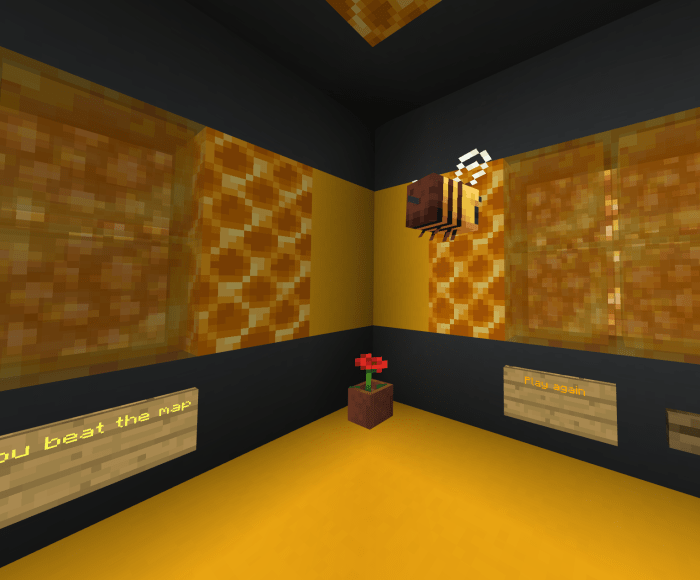 UPDATE: I had an incident with my this map in which someone tried to pass it off as his/her own. If you see anything like that again map, please comment and tell me (with a link).
Thanks to Potatouy for pointing this out to me!
To those of you who may want to pass this off as your own: This is actually copyright infringement and illegal. Don't
https://www.copyright.gov/help/faq/faq-general.html
Added a notice about people wishing to pass this off as their own.

Added new featured/thumbnail image to represent the map

Added CreepyGunner01 to credits
Installation
Downloads
Supported Minecraft versions
1.14
1.15 (beta)