Beehives are the homes of bees. There are both natural occuring beehives out in the wild such as hollowed-out trees and beehives which are man-made. In the Honey Mod you will only find the man-made ones as you will be the one to craft them. The beehive is an automated structure where the bees will produce honey for you. The honey can then be used to craft edible cookies with honey.
Creator: McAwesomeGirl
Item/Block IDs & Crafting Recipes
Bee (400) - break grass to find
Empty Jar (401) - 6 glass panes + 1 oak planks
Honeycomb (402) - 4 sponge + 4 dandelion yellow
Jar of Honey (403) - tap on a beehive with an empty jar
Cookie with honey (404) - 1 jar of honey + 1 cookie
Cookie dough (405) - 4 cocoa beans + 1 egg
Beehive (90) - 8 honeycombs + 1 bee
Building a Beehive
Before building a beehive you will first need to find some bees by breaking grass.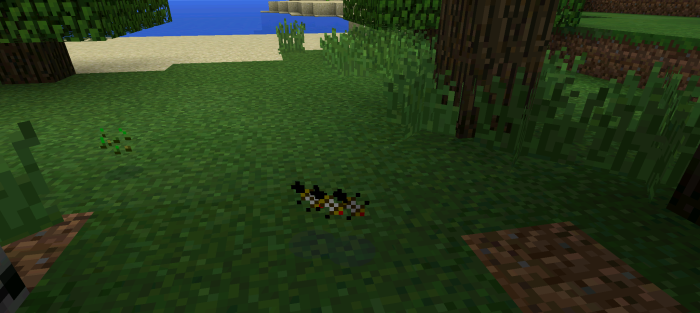 To craft the actual beehive you will need 8 Honeycombs and 1 Bee.
Place down the beehive somewhere suitable and you have now built your first beehive.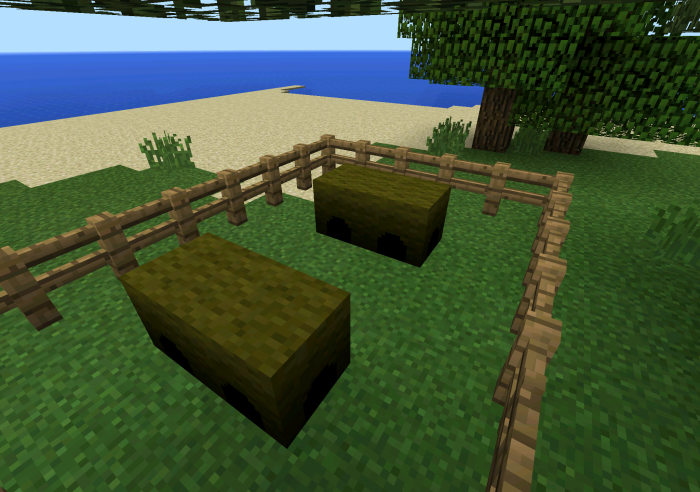 Collect Honey & Baking Cookies
From the beehive you can obtain honey. Tap with an Empty Jar on the beehive to collect some.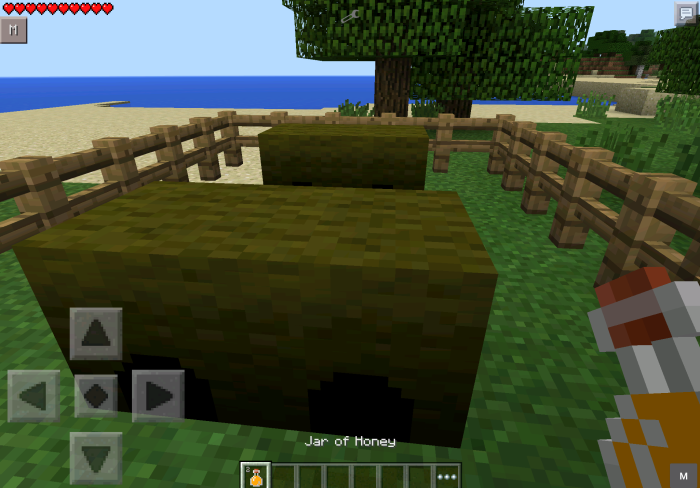 The honey itself can then be used to bake cookies with honey.
Begin by making some cookie dough with 4 cocoa beans and 1 egg. Place the cookie dough in a furnace and bake it there to get some cookies.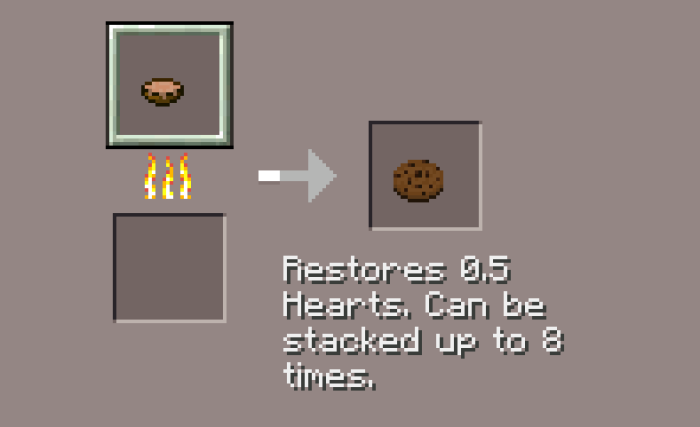 Then bake the cookies with honey in a crafting table with 1 cookie and 1 jar of honey. The cookies heal 1.5 hearts.