This is an update for the hulk addon which is mainly for retexturing the hulk. also fixed the issue where the addon wouldn't work on new versions and fixed an issue where hulk behaviour was messed up.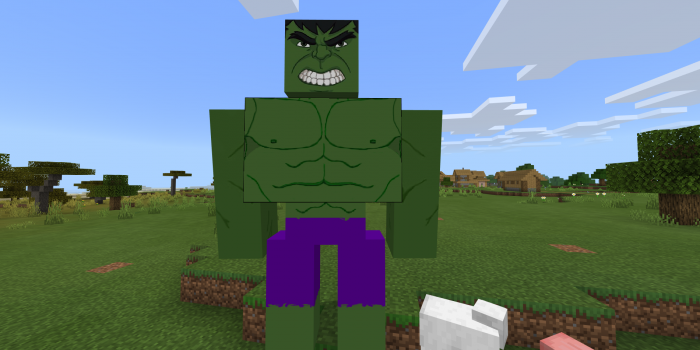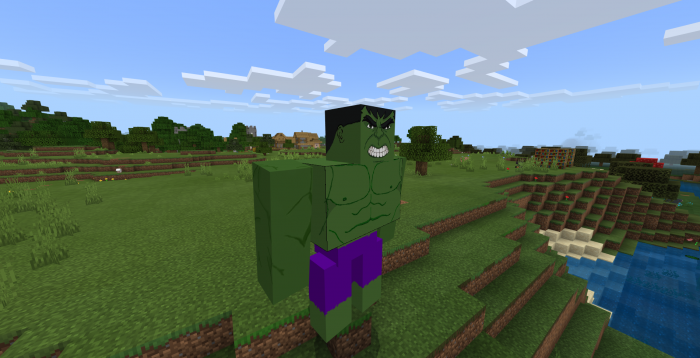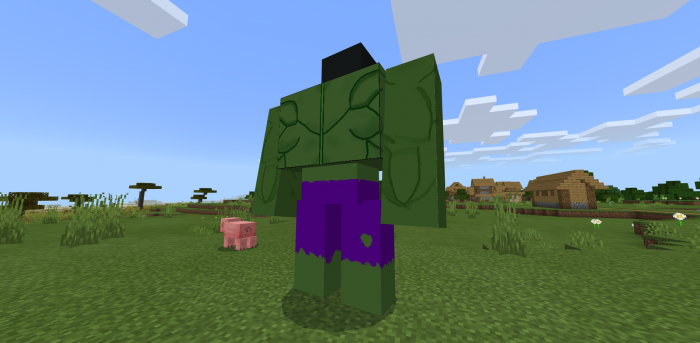 this new update introduces a new look for the hulk.
Complete compatibility to new versions of mcpe.
Hulk is now built from "Block of Gamma"(Iron Block) and "Bruce Banner"(Pumpkin Head)
Retextured both Iron Block and Pumpkin Block.
Fixed Hulk not moving problem.
added correct behaviours for hulk to work.(no behaviours were changed it is all the same as it was)
no changes to hulk buster.
addon now works on new versions
please keep all adfly links as it is, as this encourages and helps me to make more of these addons. for any questions my twitter is @andrewteam99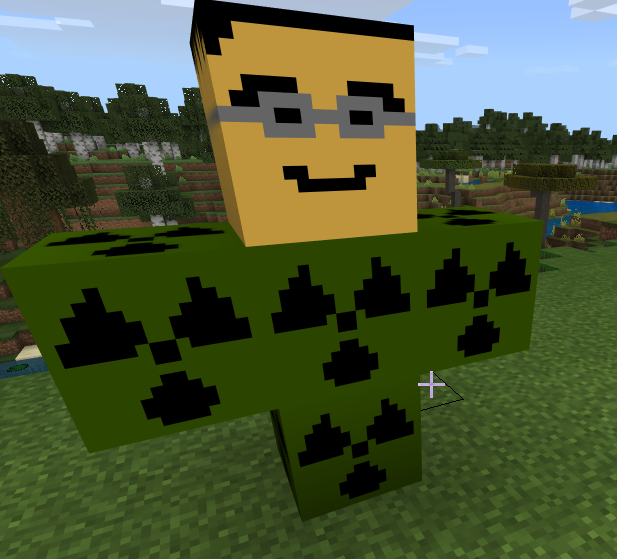 Retextured hulk and everything related to hulk, hulk is now more realistic. also the addon can be played on newer versions.
Downloads
Supported Minecraft versions
1.11