Have you played my Human Addon? Have you ever wanted to use any of the human's textures as a skin pack? Well now you can! This skin pack features every skin used so far in my Human Addon with more to come in the future.
If you've played my Human Addon or just been on the MCPEDL site, you probably recognize some of the skins in the thumbnail. All these skins come from my Human Addon and I thought it would be cool to let the players be able to use these skins.
—
First up is the eight classic Steve skins. One of the skins you cannot get on the Legacy Skin Pack on Bedrock, so this is essentially the complete collection all in one place. I figured I would add these anyway since they're in the Human Addon.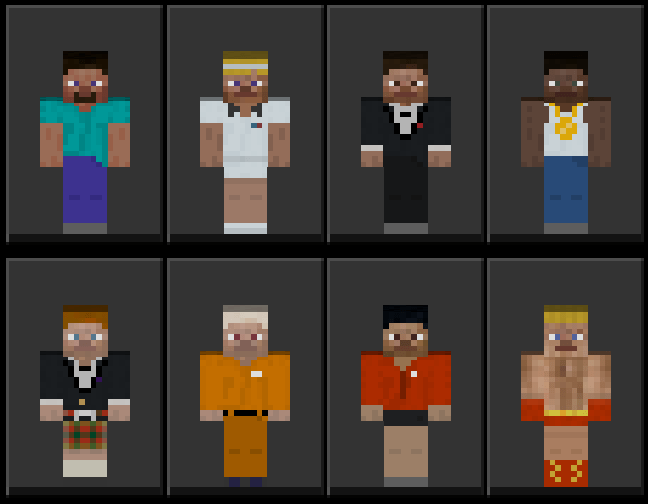 —
Now onto the skins I created. all these skins are completely original and created by me. There's fifteen professions of Humans, and four skins for each one, creating a total of 60 skins you can choose from. Here are all of them.
—
RESOURCES
Lumberjack, Digger, Miner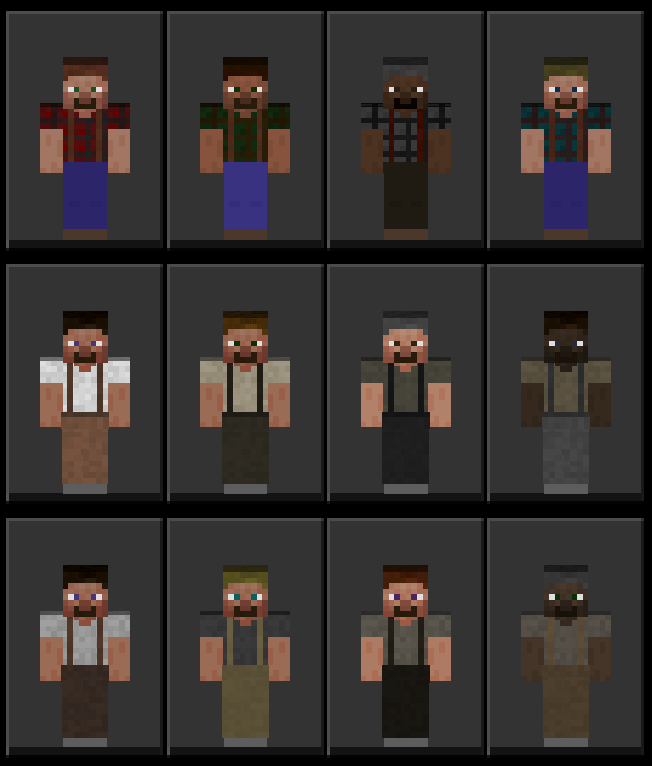 —
FARMING
Farmer, Fisherman, Shepherd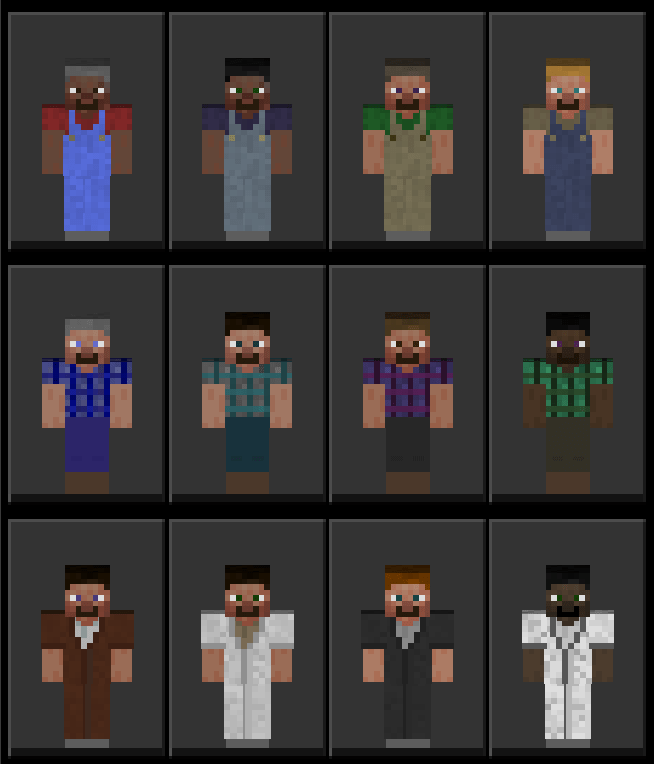 —
SMITHING
Armorsmith, Toolsmith, Weaponsmith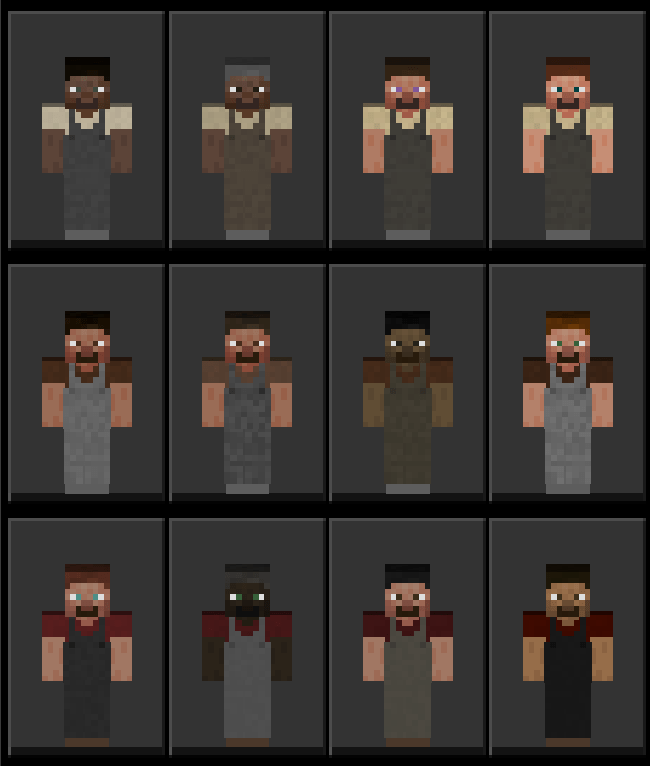 —
READERS
Enchanter, Librarian, Priest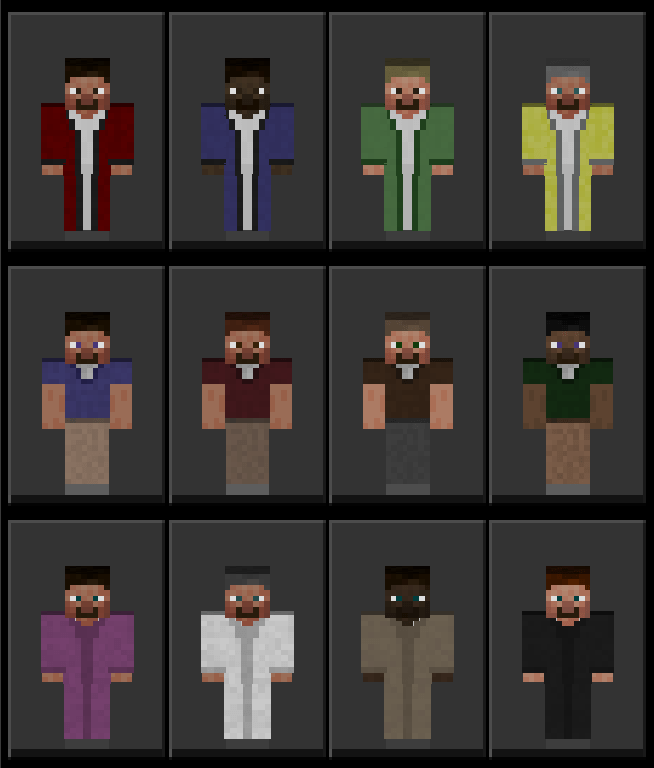 —
BUILDERS
Artist, Electrician, Stonemason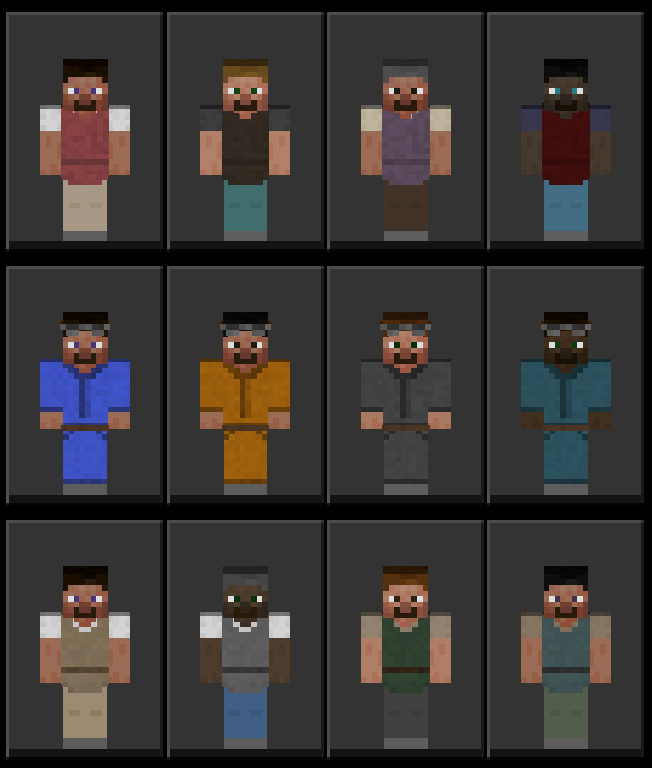 —
That's all of them! Expect this pack to be updated shortly after the Human Addon gets updated, which is about every one to two weeks. I will probably change a few of them since not all of them look the best.
Lastly, if you haven't checked out my Human Addon, you can find that page in the download links below. It's my biggest addon yet and highly recommended!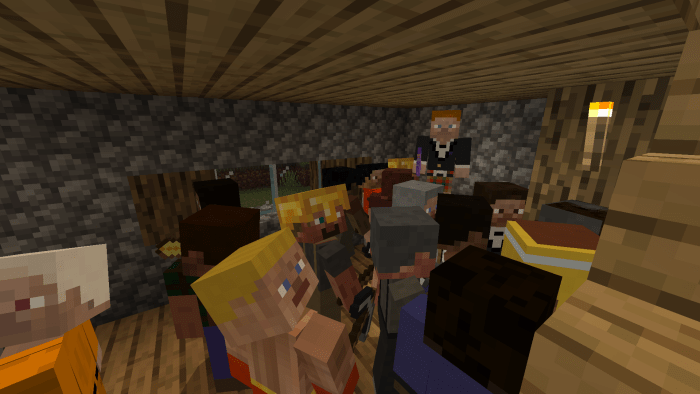 —
Thanks for reading!
Installation
Click one the links. Validate that you're not a robot. Click free access with ads. Click discover interesting articles, wait 10 seconds, then click the X in the corner. Then click continue to be redirected to the download.
Downloads
Supported Minecraft versions
1.14
1.15 (beta)
1.16
1.16.100
1.16.101
1.16.200
1.16.210 (beta)