Hunger Games Deluxe is a map with 4 different mini maps for playing Hunger Games. Each mini map is designed for 2-8 Players. Hunger Games is a minigame where you fight each other and the last one standing is the winner. If you win, you get 10 Coins which you can use to buy Armor and Effects in the Shop. Also, if you're very skilled you can try playing against Player that is wearing Armor even if you are not wearing one yourself!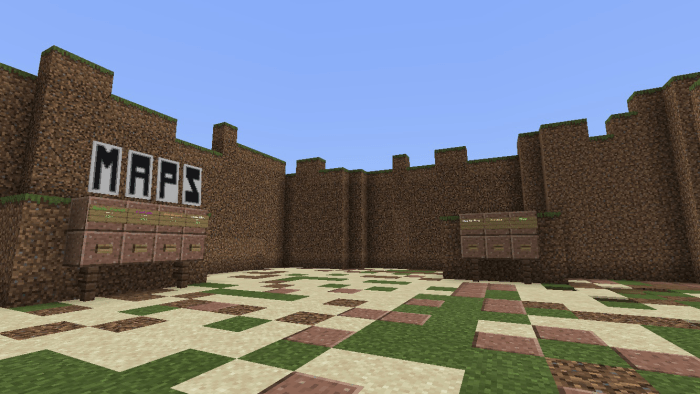 This is the hub. Basically, hub is the place where Players choose on which mini map they want to play, access the Shop, see the Credits, and How to Play.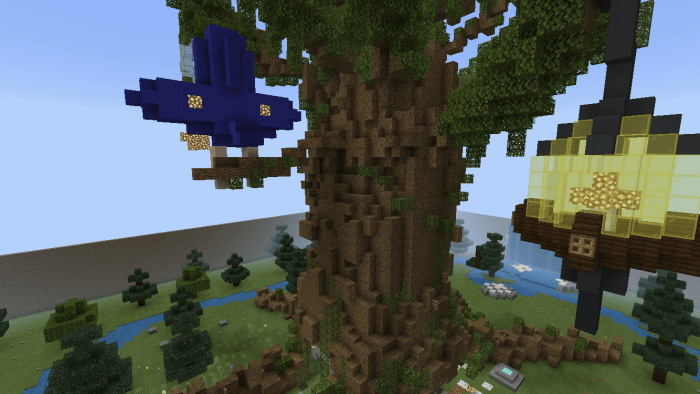 This picture is showing the Mystic Forest map. There are many trees, a waterfall, a fossil (not shown on this image), and a giant tree in the middle of the map.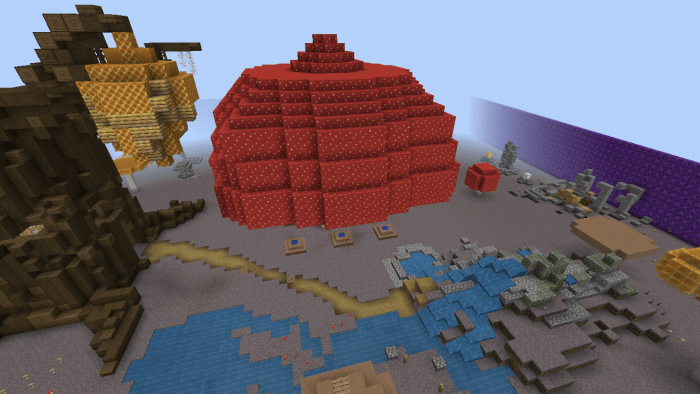 Well, this here is the Fantasy map. This map is a mix of many things created by players.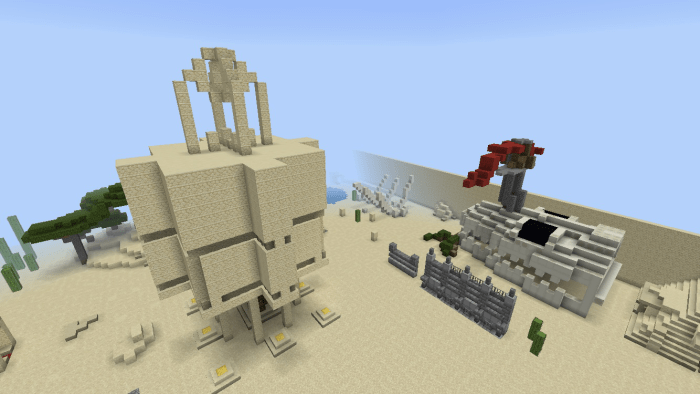 You're looking at the Desert map. It has got many ancient things, like pyramids fossils… There is also an abandoned village (not shown on this image).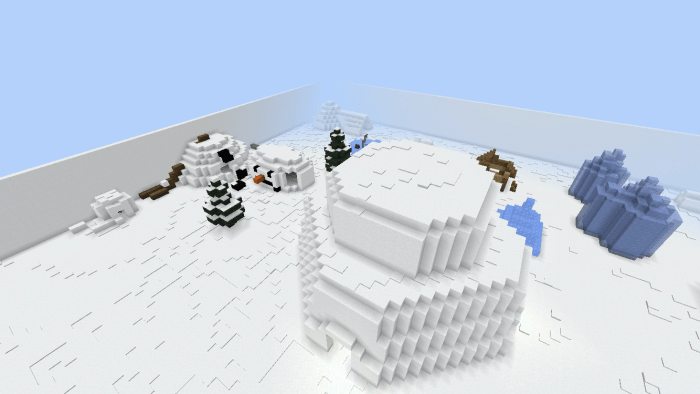 And this is the last map – Snow Hills. It has many hills so we decided to name it Snow Hills.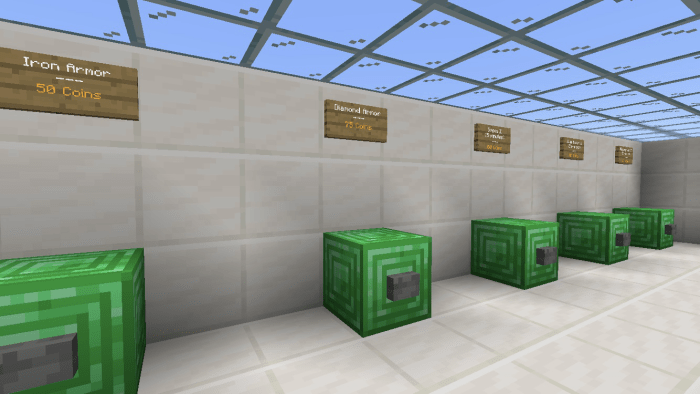 This is what the Shop looks like.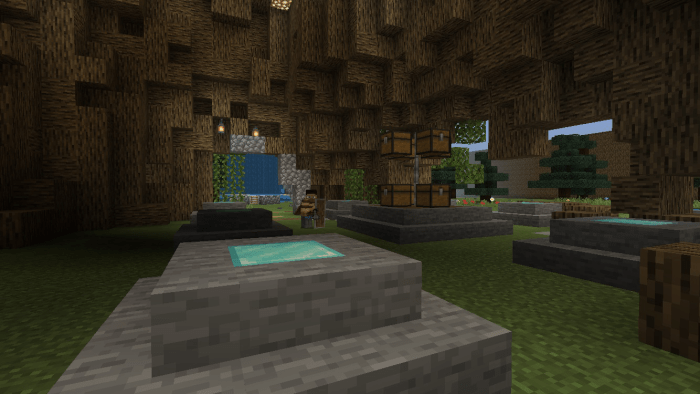 Picture of player playing on Mystic Forest.
- Chunks in maps are now loaded with tickingarea command during the game
- Sign now says "Cancel match" instead of "Back to hub"
- Fixed the bug when the chests weren't filled with items if the winner played on weak device
- Updated Credits
- Added notice message when the game ends. It also tells you who won it.
- Fixed a bug when the Chests on Snow Hills weren't filled with items on first match
- Removed weird building in the end (and builder who built it was banned)
Installation
If you're downloading on iOS don't import it using Files app - import will fail. To prevent this, import it using 3rd party file manager (e. g. Documents by Readdle)
Downloads
Supported Minecraft versions
1.10
1.11
1.12
1.13
1.14
1.15 (beta)
1.16 (beta)
1.6
1.7
1.8
1.9