This stadium contains seating for thousands of people and there is also more than 60 private, security and public suites on the third and fourth floors. All the interiors have been decorated to try to emulate a busy and crowded atmosphere, so there are a lot of different things to explore.  The construction started on the 2nd day of 2018 and today is finally the release day!
Creator: TheSixthHour, Twitter Account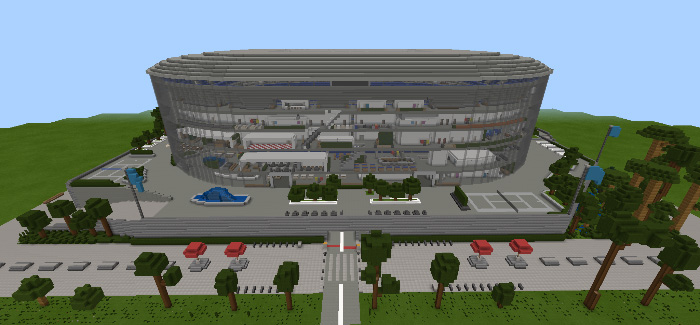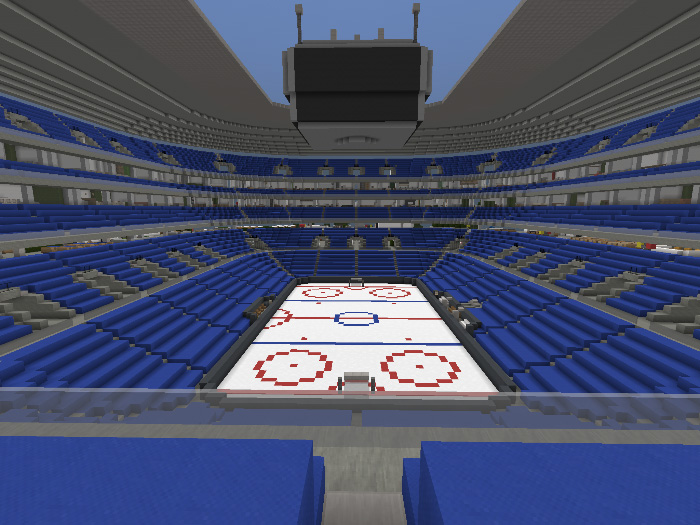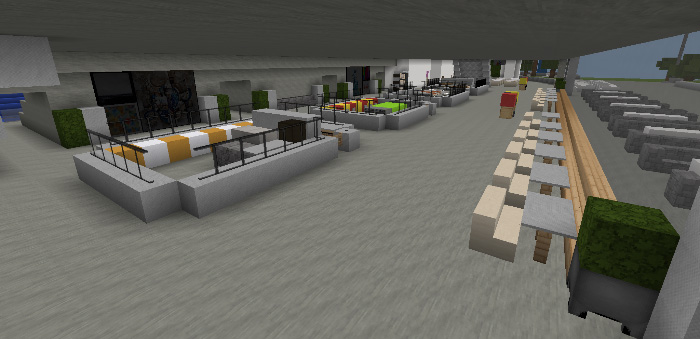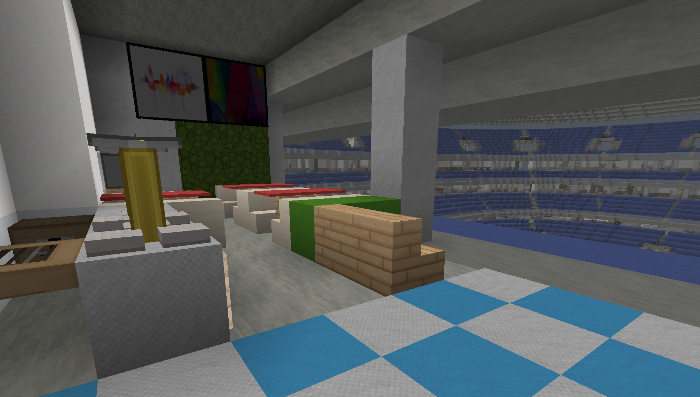 Note from the creator (TheSixthHour):
I was actually intending for this to become a tennis stadium as the my proposal to finish the stadium before the end of the Australian Grand Slam Tournament. But, (as usual) school happened to interrupt my schedule. But I have released the map in time for the Winter Olympics and modified the interior into an ice hockey rink! Another reason for underestimating the timescale to build this behemoth, was that I only spend a limited amount of time (1-2 hours/day) spanning more weeks than anticipated. I perserved.
Installation