This seed will spawn just right next to a medium sized ice spike biome. If you walk around (or through) the biome you will reach a village with a blacksmith and a stronghold. There's also an igloo located right next to the village and under it you will find a secret basement. It's a pretty cool and useful seed for survival mode.
Found by: TelepathicGrunt, Twitter Account
Directions
Turn around (180 degrees) as soon as you've spawned and continue walking in that direction until you reach an ice spike biome. Then walk straight through (or around) that biome you find the village.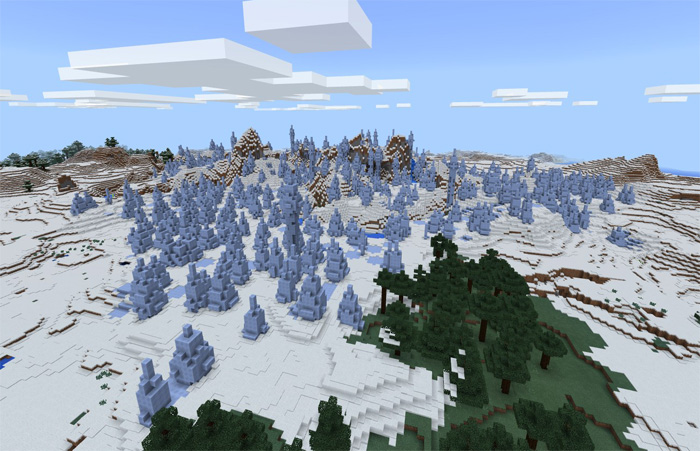 The village is fused into the ice spikes biome and it includes features such as a blacksmith and a stronghold. You can access the stronghold by digging under the well.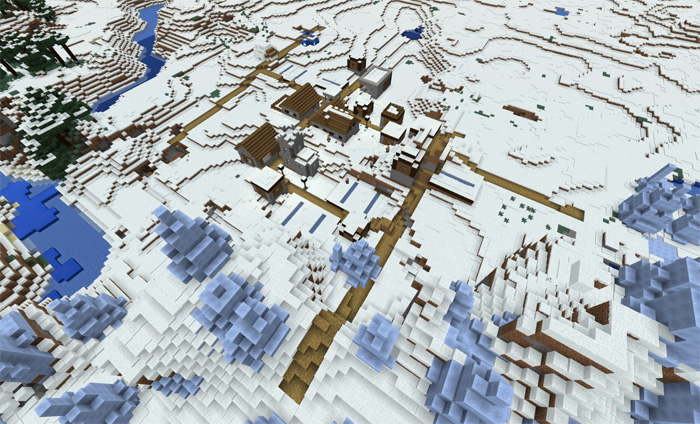 The blacksmith includes some really sweet loot: 3 diamonds, 1 iron helmet, 1 iron sword and 1 saddle.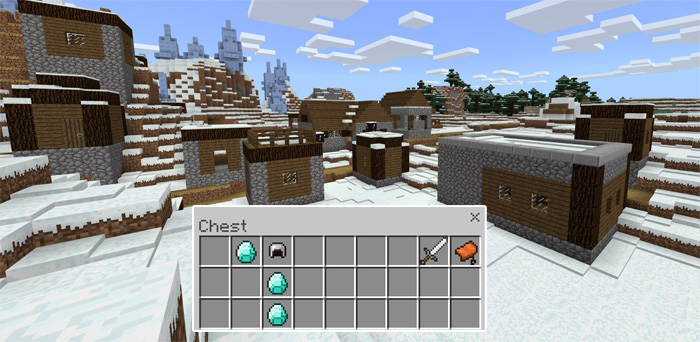 Right next to the village there's an igloo. Break the carpets inside the igloo to find the hidden trapdoor which leads down into a basement.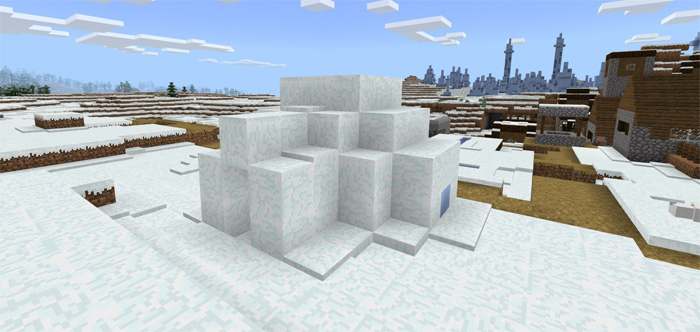 Down in the basement you will find a chest with some food items but also two mobs locked up behind iron bars.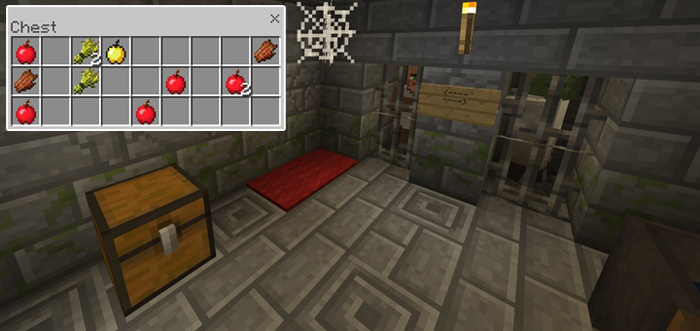 Coordinates
Spawn: X: 1152, Y: 67, Z: 8
Ice Spike/Stronghold Village/Basement Igloo combo: X: 920, Y: 66, Z: -320
Portal Room: X: 940, Y: 21, Z: -350
Dungeon 1: X: 933, Y: 54, Z: -314
Dungeon 2: X: 916, Y: 45, Z: -305
Igloo stuck inside a Ravine: X: 1331, Y: 60, Z: -716
Igloo: X: 1245, Y: 70, Z: 108
Village: X: 1400, Y: 69, Z: 360
Double Dungeon: X: 1146, Y: 41, Z: -1119
Seed: -995426411