Icebergs are basically ice mountains floating in water and now they are making their introduction in the Update Aquatic for Minecraft. The icebergs are found in frozen oceans and even if the icebergs aren't a biome by themselves they sure create a very interesting and unique landscape to be explored.
Found by: ibxtoycat
Submitted by: jake bull (Twitter), Gfriend_Yuju28
How to find the icebergs?
This seed will spawn you on a small survival island located right next to a frozen ocean where you will find plenty of icebergs.
Just fly (or swim if you're in survival mode) straight ahead to reach the icebergs.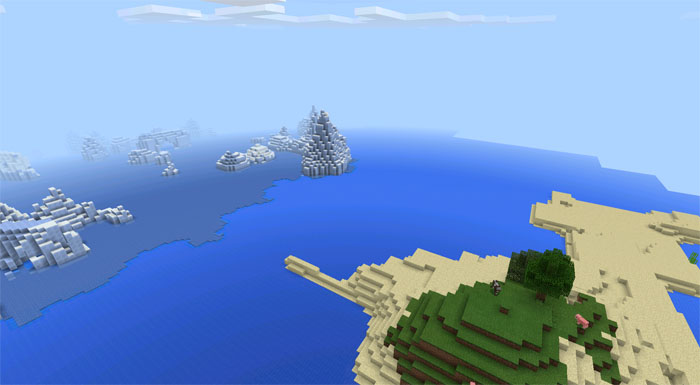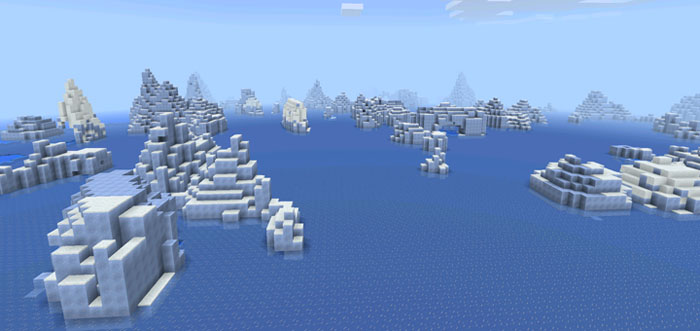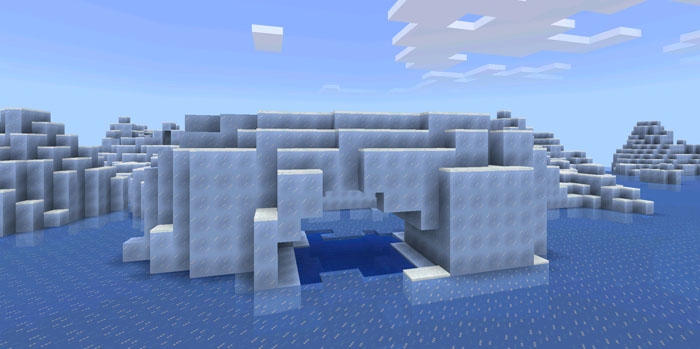 Icebergs are normally made up out of four different blocks. The included blocks are Ice (transparent), Packed Ice, Snow and Blue Ice. Blue Ice is one of the new blocks introduced in the Update Aquatic update. You can find Blue Ice by going under the ice and into the ice cold water.
Video Showcase
Seed ID
Seed: nJs