In The Iceologer Add-On, it adds a new mob from Minecraft Dungeons and could be the new voted mob for minecraft that they recently announced for October 3rd (during Minecraft Live). It is part of the illager team that spawns in the snowy biomes at night time and will throw these ice blocks at it's targets such as villagers, iron golems, players, and snow golems! This is an illager that you dont wanna mess with if you are up for the challenge!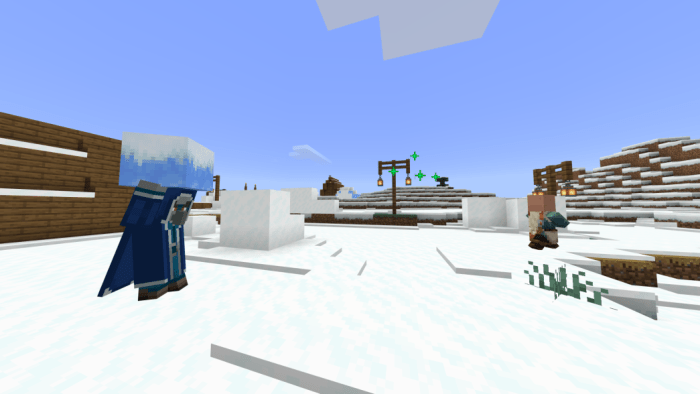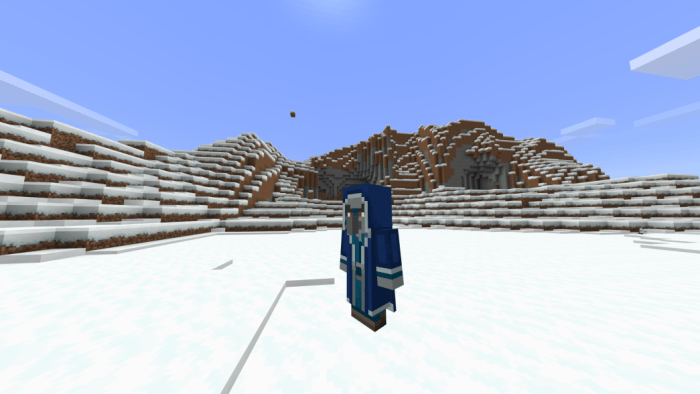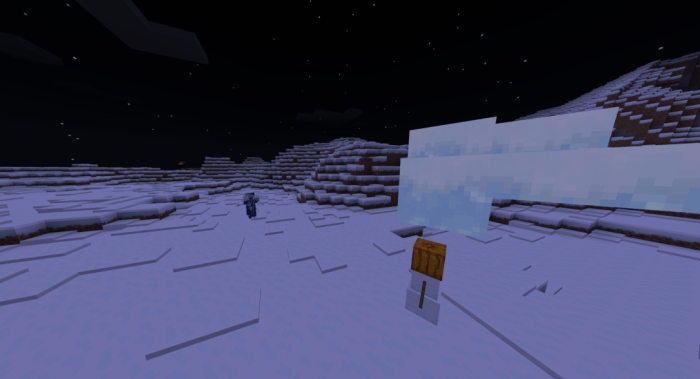 Iceologer:
A illager mob that is powerful with its iceblocks which is used for its targets! It spawns in snow biomes at night time and killing it will drop some emeralds along with blue ice and snow blocks, It will also summon ice on top of their targets.
Health 30 (15 hearts)
(Naming the Iceologer "Chillager" will change it's texture)
This was the Original texture which was changed at last minute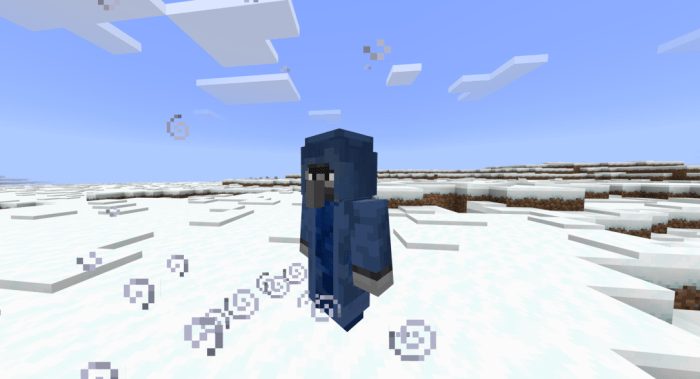 Why Should PC player's Have All The Fun?

We Have Made This Addon PC And IOS/Android Compatible
IT IS STRICTLY FORBIDDEN TO EDIT, STEAL, MAKE LINK'S TO DIRECT TO ADS TO INSTALL, PUBLISH EDITED VERSION'S OF THIS ADD-ON
(All Links should send you to This Page)
Other.

Want to Join The Community?
Discord: Panedwards#0001
Discord Server: https://discord.gg/cDbJwQB
Twitter: https://twitter.com/Panedwards_YT
Youtube: https://www.youtube.com/channel/UC17UtjIUleoQXMICICJs0QQ
Website: https://panedwards.wordpress.com
Added A More Detailed Description 

Fixed a Format Issue with Text
fixed description issues and style of writing and added a new section for writing  
Added Socials

and Fixed Text Style

Added Socials

IOS/ANDROID can play aswell

Fixed some Text Errors
Iceologer has a new attack using iceblocks on top of their targets!
Iceologer will now give xp if killed.
Added a new variant to Iceologer
Installation
1. "Optional" If you still have the old versions of this add-on, please remove it on the minecraft storage settings!
1. Download The Add-On
2. Apply the packs for a world
3. Create the world
Downloads
Supported Minecraft versions
1.16
1.16.100