Loved playing in the IL Fan Realm? Enjoying the music in there? The Music Resource Pack is officially released! You may use the pack freely in any and all of your worlds!
About
This is the Official Music Resource Pack used in IL Fan Realm created by the IL Team!
In this Music pack, you can play tons of songs by using /playsound!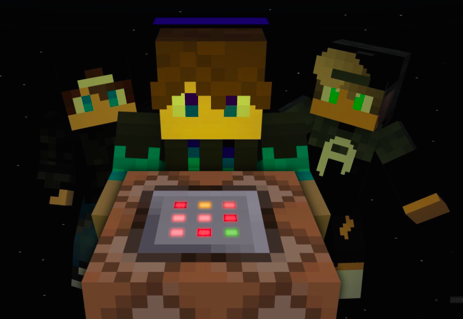 Songs Available (NCS Releases)
Alan Walker – Spectre (NCS)
PewDiePie – Congratulations (clean) (NCS)
Dylan Locke – Lasagna (clean) (NCS)
Baby Shark (NCS)
Crab Rave (NCS)
and MORE SICK BEATS!
Commands Available
/playsound music.thespectre @s
/playsound music.congratulations @s
/playsound music.sickbeats @s
/playsound music.welcome @s
and MORE COMMANDS for you to explore!
Credits
MathGenius0203 – IL Owner, Resource Pack Organizer, Resource Pack Tester
ZombieFire101PZ – IL Administrator, Resource Pack Main Creator, Resource Pack Coder
More Info
To stay tuned for more maps/skin packs/resource packs, please make sure to do the following things:
1. Subscribe to iLegendianoth on YouTube (Click here to subscribe).
2. Join the Official IL Discord Server (Click here to join).
3. Join the Official IL Minecraft Realm (Click here to join).
Note: The IL Minecraft Realm will reopen on July 1, 2019, but you can still join now!
Previous IL Maps
More Maps Coming Soon
IL Fan Realm 2.0
IL Space Battlez 2.0
IL Half A Heart Run 2.0
IL Death Run 3.0
IL Parkour Masters 1.0
IL Prisons 2.0
IL Rainbow Run 1.0
IL Hallo-wars 1.0
IL Xmas 2019
Thanks for reading until here! Hope you enjoy this Music Resource Pack!
We have made the following changes:
Removed copyrighted content.
New download link with Bit.ly redirect.
Installation
Downloads
Supported Minecraft versions
1.11
1.12