Love playing minigames in servers? This is the best world for you to download. This world contains TONS of high quality minigames with TONS of fantastic customized music! Download it now!
Welcome to IL Fan Realm World! This map is 100% created by the IL Team.
Before getting into it, let's take a look at the lobby: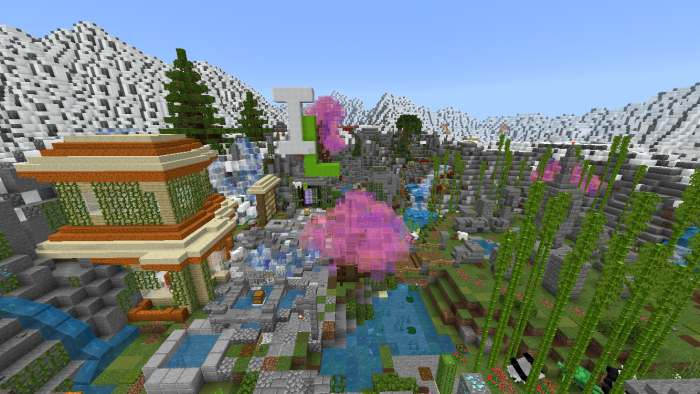 With this greatly built lobby, there are tons of high quality minigames and more fun waiting for you!
Requirements
Requires 1-11 players (it will not work properly if you have over 10 players in the world).
Minecraft version 1.11 and up (it does not work on v1.10 and below).
Please do not change ANY of the settings, or it will break the world!
Please do not try to cheat, or it might result breaking the world.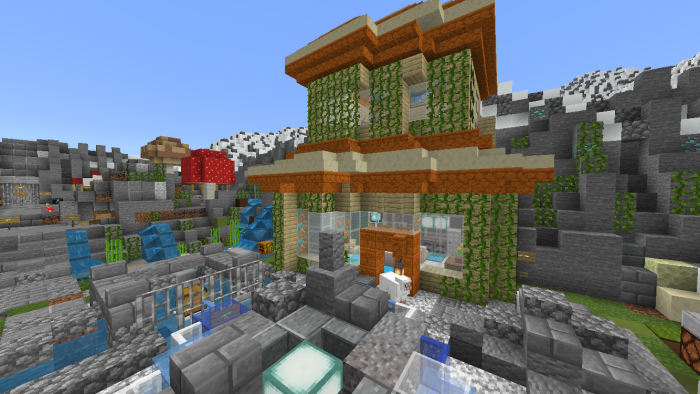 About
This world contains IL Music Pack which is created by the IL Team too.
The world file size is about 27MB and the actual world in Minecraft is about 32MB with IL Music Pack included. We suggest that you have at least 500MB of available space on your device to play this world.
There are currently 7 high quality finished minigames for you to play with 9 songs.
Currency used in the world is 'Coins' on scoreboard which is shown on display.
There is an item shop as well!
If this world breaks (which shouldn't happen but might happen), delete the world and re-download it on MCPEDL. Do not try to fix it as going into creative mode will break the command block system.
Available Games
TNT Run
Spleef
Knockout
Dropper
Slime Battles
One In A Quiver
Parkour Arena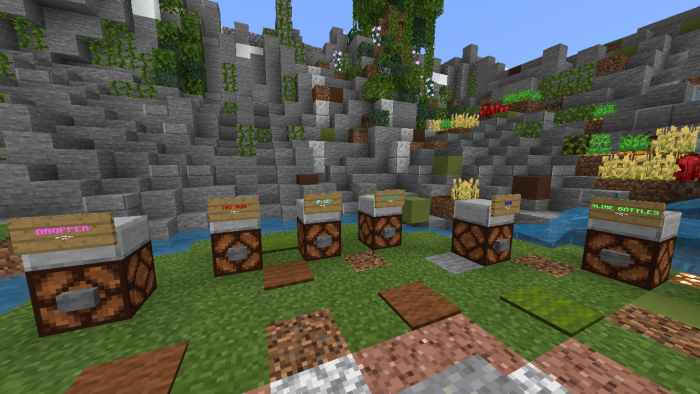 Games Coming Soon
Maze Runners
Bow Brawl
Dirt Diggers
The Farm
King Of The Hill
Dirt Diggers
Capture The Block
AND MORE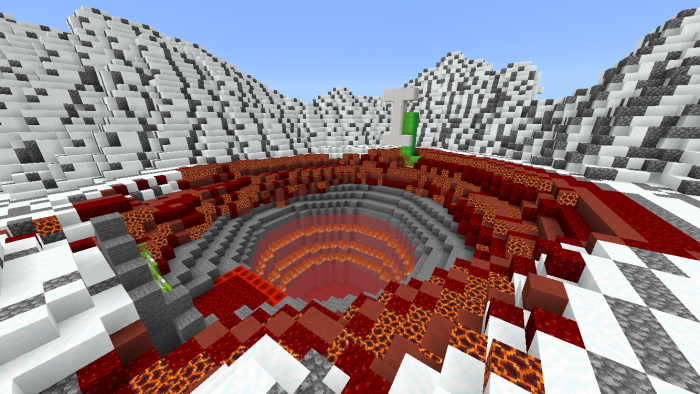 Currency In Game
The currency used is digital – scoreboard.
Coins (earned by playing games and participating in events).
XP (earned by participating and winning games).
Hope you will have a great time playing in this world either by yourself or with friends!
Credits
OWNER: MathGenius0203
SENIOR MODERATORS: Alast382, ZombieFire101PZ
INTERMEDIATE MODERATORS: GRANTAWE, SweeterVictory
MODERATORS: D3RPD3STRUCTI0N, GamerKiller1113, Giltgamer465, Heyitskabob, KureinaiGai, Isaiah408, SCUDBOMB76, WraithTheRebel
TRAINEES: Ashus01234, Tristan01235, WinteryOsprey38, xJackGaming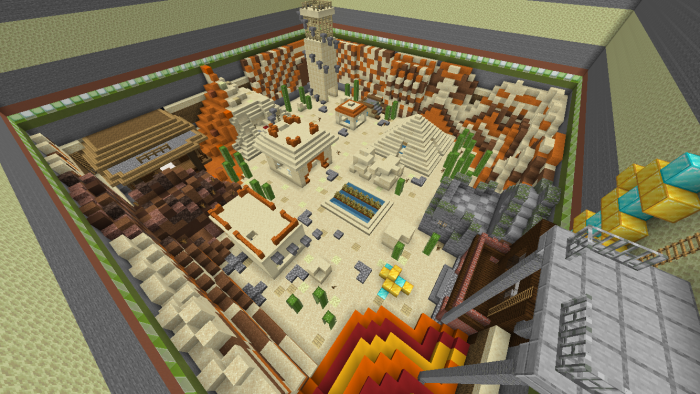 Updates Coming Soon
Published Contents
Coming Soon Contents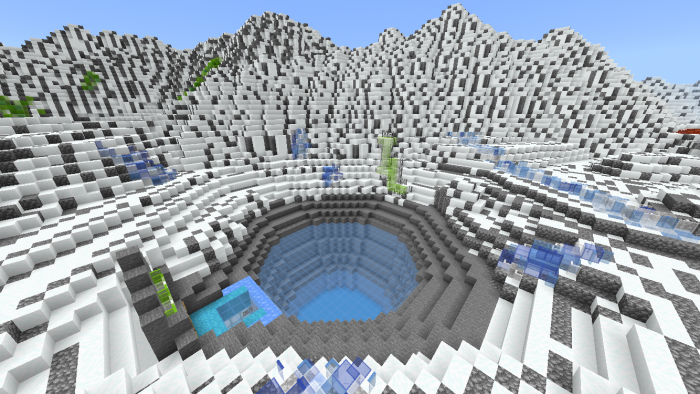 To Stay Tuned For More
To stay tuned and follow the new updates, please do the following things to ensure:
If you did all the 3 things above, you're a gem!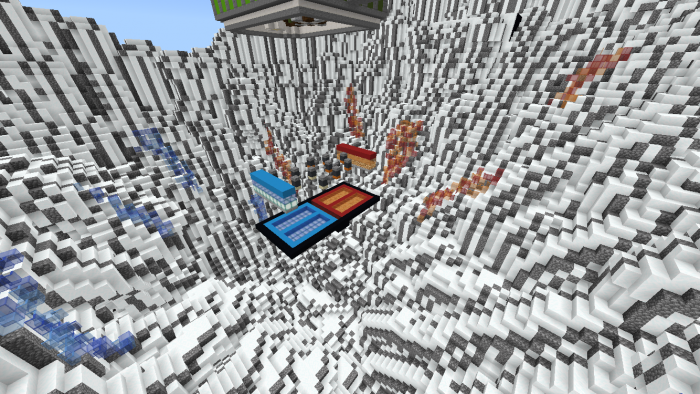 For feedback, bug reports, and business inquires, email us at: [email protected]
Go ahead and download the world and make sure to HAVE FUN!
We have updated this map again to make this world's players' experience better!
Changes we made in this update:
Removed copyrighted content.
There are now two download options. One is to download the world with music pack, the other is to only download the music pack.
If you find any bugs, please email us at [email protected] and we will fix them as soon as possible in the next update!
Installation
Click on download, it will redirect you to an ad, simply wait 5-10 seconds, and press 'skip ad' on the top right corner to skip the ad.
After skipping the ad, it will redirect you to the MediaFire download page. (NOTE: MediaFire cloudfare sometimes will not respond as they're fixing their system. Try again in an hour if the cloudier did not respond and it will be fixed)
Download the map/pack, and enjoy playing!
IMPORTANT: If you have downloaded IL Music Pack before, it might say that it is duplicated and won't install properly. Please make sure to delete the pack from your game before downloading this world/pack. If you do not know how to delete, here are the instructions:
Windows: Go to the file location: C:\Users\yourusername\AppData\Local\Packages\Microsoft.MinecraftUWP_8wekyb3d8bbwe\LocalState\games\com.mojang
Click on resource packs folder, and simply delete IL Music Pack.
iOS/Android: Go in Minecraft, click on settings, Storage/Resource Packs, and simply delete it there.
IF YOU ARE UNABLE TO DELETE, JUST PLAY IT WILL BE FINE (but we strongly suggest you to delete before downloading)
Downloads
Supported Minecraft versions
1.11
1.12