I.T.L.O.T.M.
Map author – GamersKot YouTube
You are in a nightmare that can become a reality, you must get out of this nightmare, the main character is little girl Aimee
In this unusual dream, there are evil spirits who want to take the soul of the heroine, no one knows why, but the rest of the souls of other people are also pursued by these strange creatures,
you must find the right path to freedom, or the nightmare will rejoice in reality!
(You walk through endless identical rooms, there are demons in this unusual dream, or evil spirits that allow you to get out of this nightmare, you need to burn the book of spells from which these demons originated, and then everything will fall into place.)
The map was made according to the type of the "Demon Brain" card, the characters are similar, but made separately, the idea arose from there, the sounds are made separately and do not belong to other cards, but all the same there are a couple of sounds that are taken from other maps or games, there are no living characters, everything works according to scripts.
Get out of your own mind!
Find your way out among the same rooms!
They will be waiting for you everywhere.
Persons: Aimee the main character of the game, Demons such as the Demon of Dreams, the Demon-Possessed Villager, and others …
WARNING!
On this map there are scary sounds, unexpected jumpscare, I do not recommend playing for the faint of heart
Map languages: Russian and English.
Follow the rules of the map!
Don't break blocks, don't try to break mechanisms. Thanks for your attention!
Thanks for downloading! there will be more Maps)
And thanks to the MCPEDL site!
ITLOTM – IN THE LABYRINTHS OF THE MIND:
Авторы – GamersKot
Версия карты – 0.1
Come to my channel and find more!
Find secret coins and open the extra door!
Endless identical rooms, just find a way out of this nightmare.
Additional Description: IN THE LABYRINTHS OF MIND, it is called so because we are in our dream (nightmare, mind) call it what you want, but this is not the real world, therefore such a name, but in general this is not an ordinary dream, there is a book of spells from which the pursuing demons appeared us, this book must be found and burned, you can find it on one of the paths you have chosen …
Map Posters:
Just go ahead, find the right path!
Find the right path!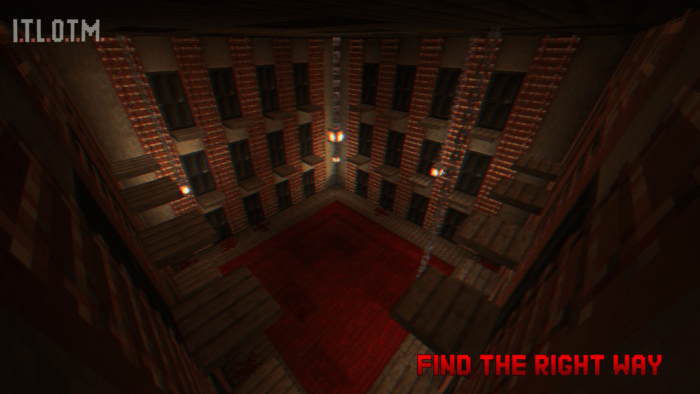 What could be in mirrors?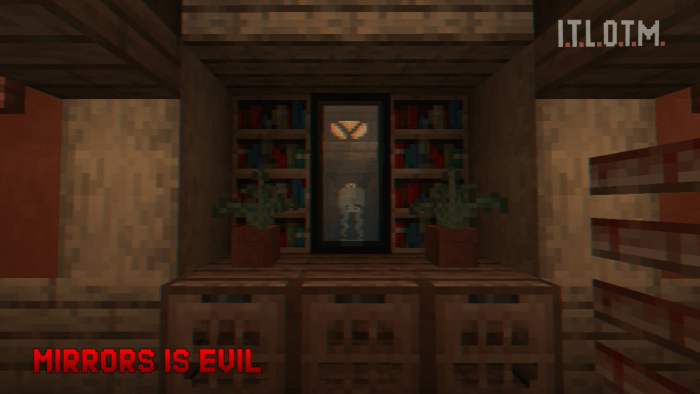 No time to sleep it's time to run.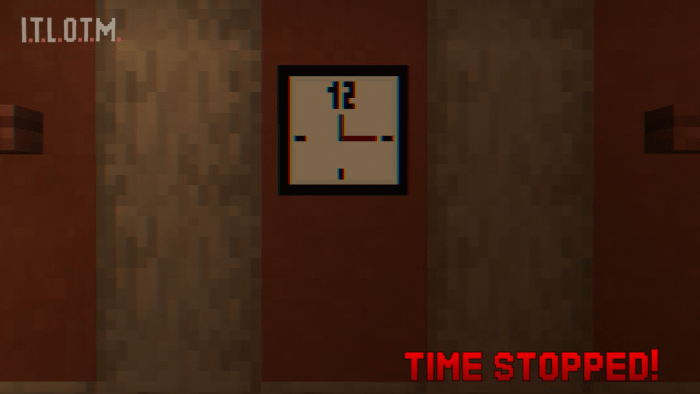 Endless identical rooms contain fear!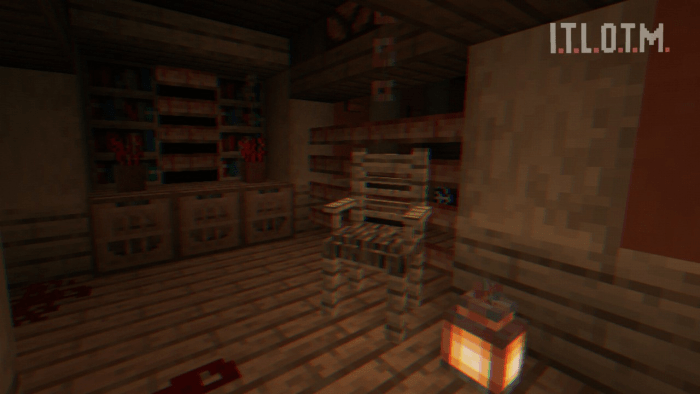 Strange symbols?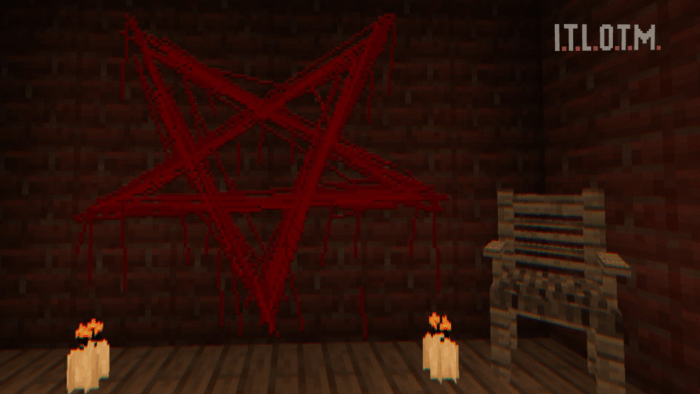 There are places where the spirits cannot get through.
A nightmare in reality in Minecraft!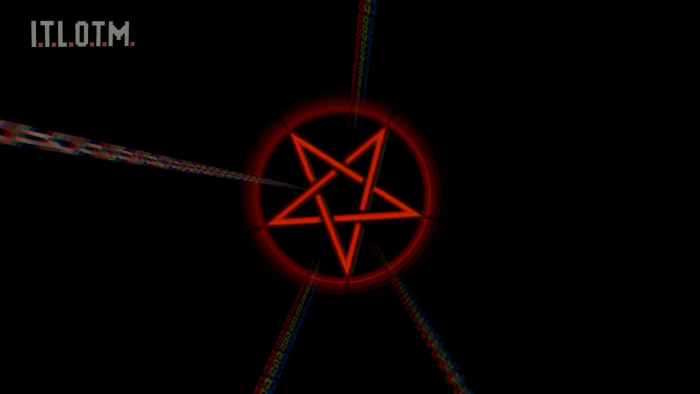 Trailer Map I.T.L.O.T.M. For MCPE 1.16
All updates are completed, there is nothing more to add new additions to the description, there are no more, thanks for your attention
I would be very grateful if the map is finally published, because there are no more additions ...
Updated description, fixed errors when switching to creative, fixed errors with command blocks, added new sounds ...
The quality of the map photos has been updated, other errors have been fixed on the map, such as sound fading, incorrect commands, errors with slowdown effects, and more ...
Installation
After downloading, go to any explorer and find the file in the "download" folder and click on the downloaded file ... 
Thanks for downloading)
Downloads
Supported Minecraft versions
1.16