ClassicBE is a resource pack for Minecraft Bedrock Edition that brings the old textures from Minecraft Java Beta and below, This resource pack will allow you to see the great old textures with loud sounds as the old days
Features:
Adds back the old L O U D Sounds
Adds back the Pigman (in more detailed words replaces Villagers with Pigmans)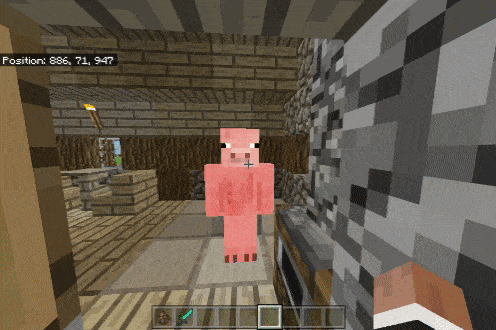 Adds back the Pig without nose, old Enderman eyes (green eyes) and old spiders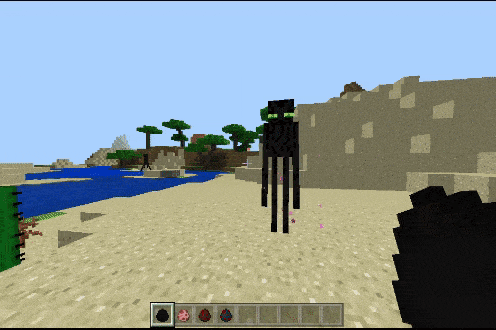 Adds back old Leather armor textures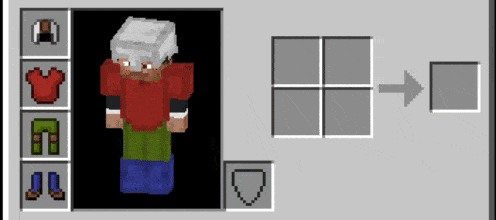 Adds back the epic d ar k w a t e r, the Neon Reeds, Neon Leaves and Grass and Roses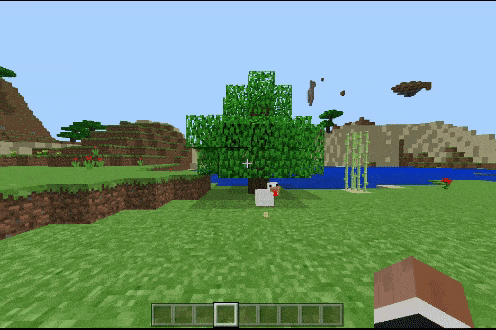 Adds back the old Minecraft logo from Alpha and splashes (yellow text) from Alpha to Beta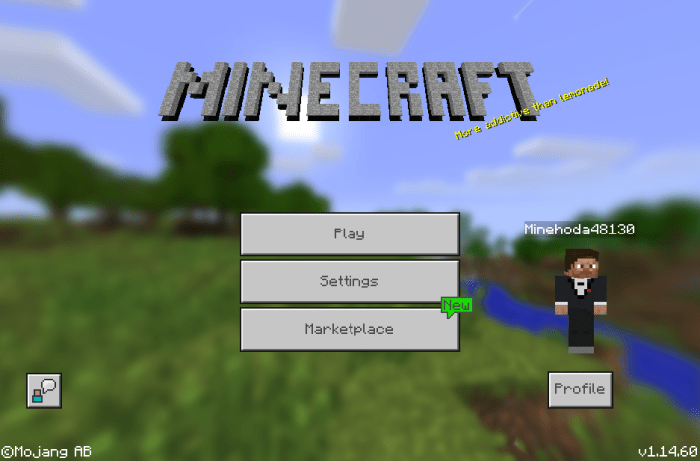 Options to choose between: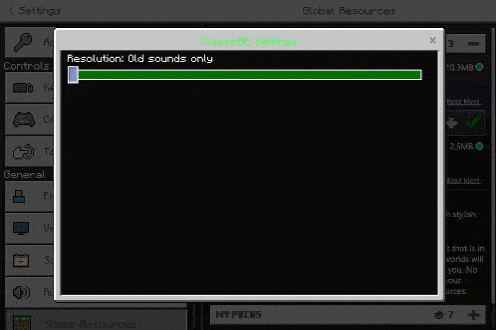 You are allowed to:
Make a showcase video, Make an edit of this for private usage, If you want to make an edit and release it for the public contact me in Twitter
You aren't allowed to:
Repost this in any other site without permission, Linking outside this page for downloads
 Changed resource pack name to ClassicBE
Now linking to my GitHub once again
Added Classic textures (ex. Planks)
Changed the images
Removed the 1.14+ textures versions of the resource pack
(Update 1.0.7)
-Added the splashes from Indev-Beta
-Made 5 different versions of the resource pack
NOTE: the 5 different versions still have a combined version
-Added Dropbox download option
-changed the direct download to dropbox instead of my website
(Update 1.0.6)
-Fixed the Gray Leaves problem
-Removed the splashes (Temporarily until I add the ones from Indev)
-Changed the Sugarname name (now it's Reeds)
-Added an option for old sounds only
-Changed download links
(Update 1.0.5)
-Fixed the Gray grass problem
-Changed the pics in this page 
-Also i'm alive
(Update 1.0.4)
-Added Pigman (I remembered they exist when I looked at the changelog of it lol ) (btw all animations are working but the sleeping one isn't)
-Added an ad-less Mediafire link for Xbox users (you can use it if you don't want to support me)
- Changed Link (Linking to my new Github page)
- Added a Mediafire download link
- Completed the pre-1.14 textures options (finally)
- Added a little bit of coloring to the resource pack info and splashes
(I'm working on a Github page for all for this resource pack and other stuff :D)
- Fixed Pigs nose (by changing the model of the pigs and removing the nose)
- Added the pre-1.14 texture for sheep's (old/old + old sounds option) apparently the colors of the wool when sheared will stay white (sadly cuz I used PNG and not TGA)
- Fixed a typo in the Options (I said pre-1.13 which means before 1.13 but I meant pre-1.14)
- Changed the buttons to the old ones in Alpha (also I tried making the buttons for front left and front right but it didn't turn too well) 
nothing new just more detailed submission so it can be "approved"? 
Installation
1. Download the pack and import it to Minecraft as usual. 

2. (Recommended) Download Old Days UI Pack from here!
Recommended settings for more old Minecraft experience:
Brightness - 0%
Smooth Lighting - Off
Fancy Graphics - Off
UI Profile - Classic
It's recommended to not crouch or sprint to get a better experience
Downloads
Supported Minecraft versions
1.12
1.13
1.14
Resolution
16x