The idea of this mod is adding new industrial features to Pocket Edition. At the current state it adds three blocks and one new item all of which are possible to craft. Full list of the new blocks and items can be found below.
#1 Quarry (ID: 190)
#2 Quarry (ID: 191)
Resource Searcher (ID: 192)
Resource Searcher Key (ID: 500)
Instructions:
1. Before you can use the two (new blocks) quarries you must set each of their positions. Tap on them with a stick to set their position.
2. You can also set their depth of how far they should dig by using the following command: /qdset [depth] - This sets them to dig 6 blocks under them.
3. If hold Redstone in your hand and use it to tap on a quarry you can easily show they Y coordinate.
4. After you have dug blocks they will appear in your inventory as usual.  If you want to specifically search for a certain item you can do so by placing that item in the first slot of the chest. Before doing this you should set their positions of course.
[caption id="attachment_301" align="aligncenter" width="720"]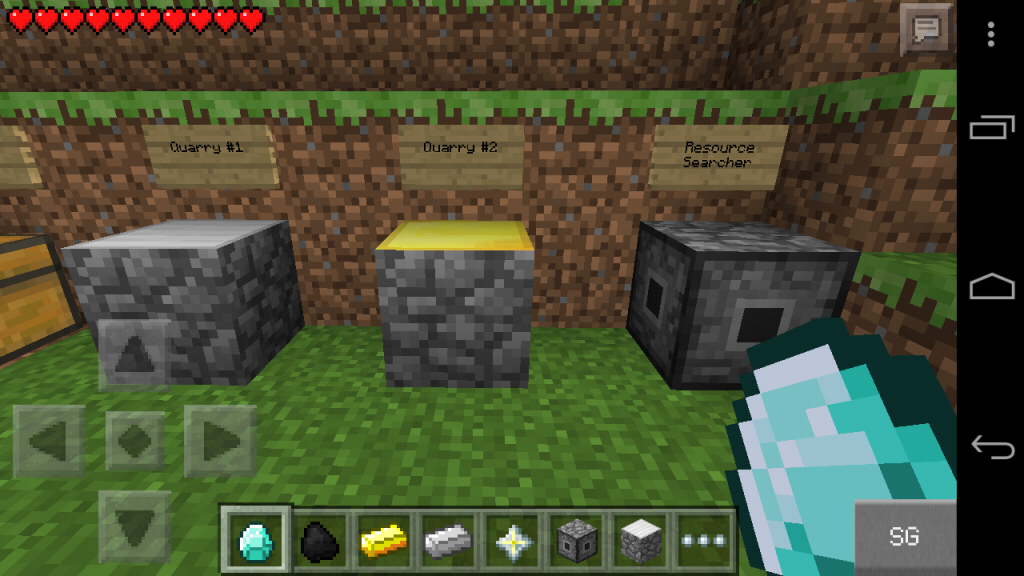 The new blocks[/caption]
[caption id="attachment_302" align="aligncenter" width="720"]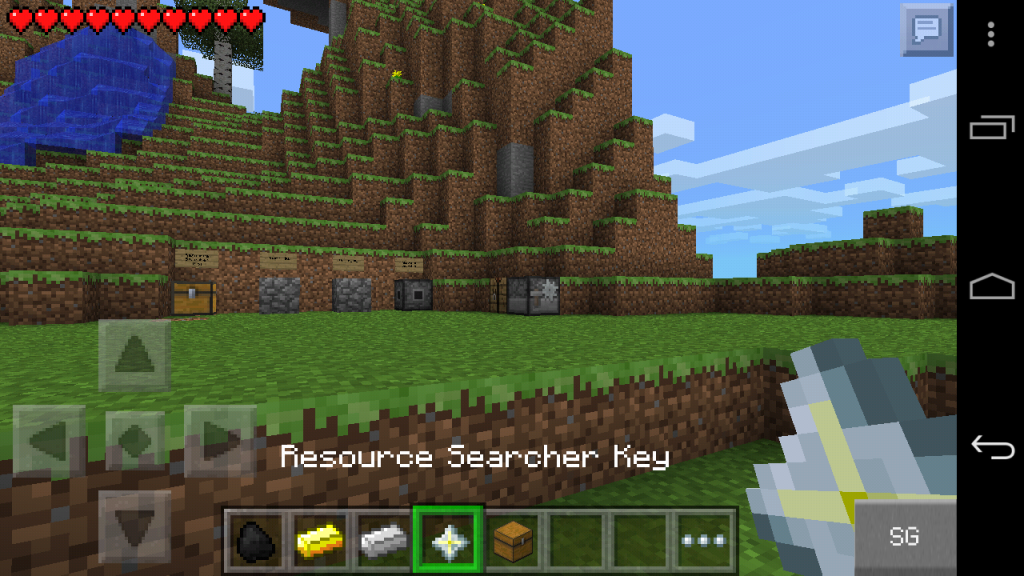 The new key item[/caption]