A simple yet sometimes useful mod when you want to have an infinitive amount of health.
Actually, it's not exactly infinitive but instead of having 10 full hearts you will have 99999999 which should be enough to be attacked by an entire army of creepers!
It's simple to use too, simply type /lives in the chat in-game and a message will show up telling you it's active!
Creator: Us3r561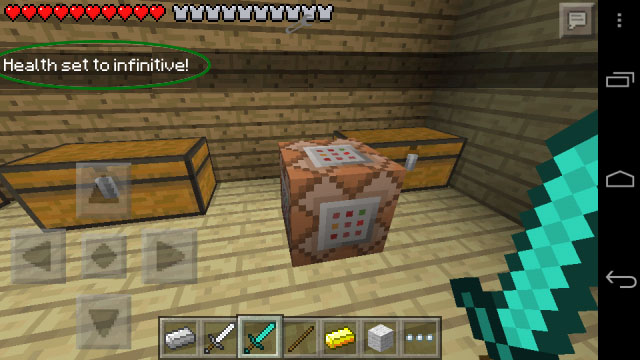 [download label="Download Mod"]http://mcpedl.com/wp-content/uploads/2014/10/inf.js[/download]