This is a really useful resource pack which lets you access an infinite amount of blocks and items in your survival inventory. Normally these are blocks and items which otherwise only is accessible while in creative mode. It sure makes building and survival a lot easier in survival mode and it's definitely considered a cheat.
Creator: Baxterblue, Twitter Account
Accessing Any Items & Blocks in Survival Mode
If you are using a smartphone or a tablet then the first thing you need to do is to set the UI Profile to Classic in Settings. It's also recommended to set the GUI Scale to minimum. All of these options are available in Settings > Video.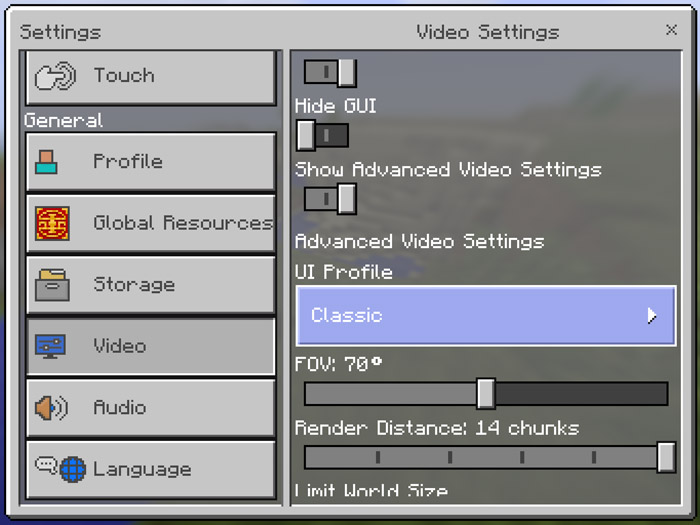 Then activate the resource pack for a world in-game either by creating a new world or edit an existing world. No further settings are required as it will work both with and without cheats enabled.
Once in-game you can open the inventory to access the items (assuming you changed the settings as I mentioned further up on this page). Select any of the items and then tap on any of your available slots in your inventory.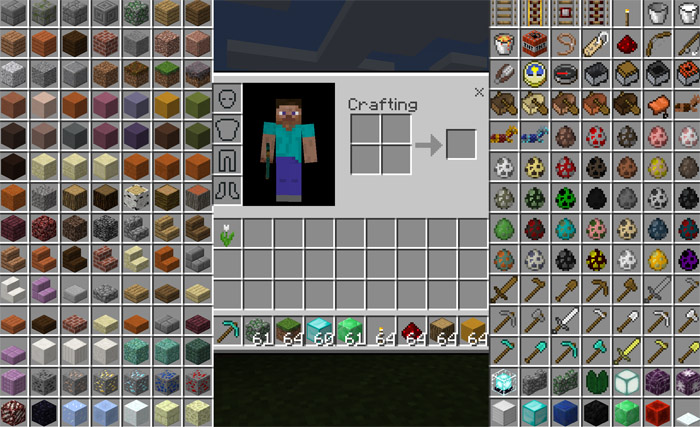 Here's another image proving that I'm actually in survival mode. Look at the health and hunger bars. You can add (or change) any of the items or blocks by opening the inventory and selecting new ones.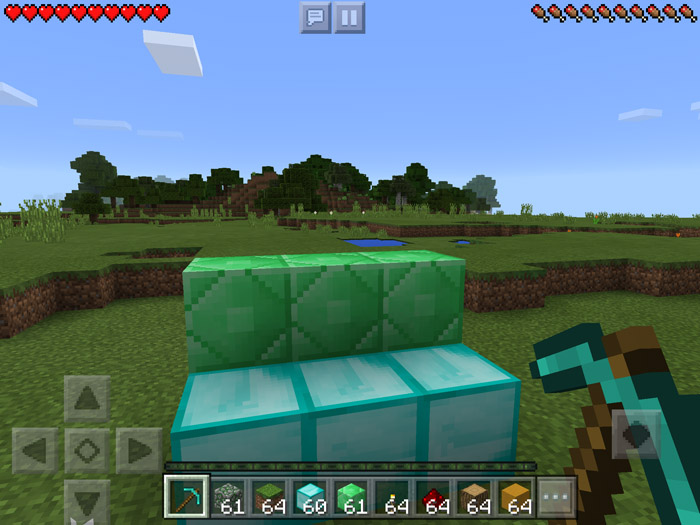 Server Protection
Here's a server protection resource pack which includes the original inventory.json file which you can add to your server in order to protect your server.
Shoghi Cervantes (a MCPE developer) recently addressed this in a tweet. Check out his reply down below.
In the meanwhile, I recommend that you set the above resource pack as required for your Realms to protect it against possible cheaters.
@MCPEDL @bart_ajax @YouTubeAGHQ @_tomcc @darngeek @Chupacaubrey @argo_major It has been fixed for the last few months, but will make it on another release. It doesn't target this, just cheating in general

— Shoghi Cervantes (@shoghicp) May 21, 2017
Installation
Activate the resource pack for a world in-game
You can get a .ZIP file for this pack here.