I've searched for textures like this for ages, and have come across nothing. So I thought, why not create my own? This texture pack is designed for players who want a real challenge. Not necessarily in the combat aspect, but in resource gathering in general.
Every block is textured the same, meaning you will have to go to great lengths to find the resources you're looking for.
As if it wasn't dificult already, the textures are brightly colored and obnoxious, which will really discourage you from mining.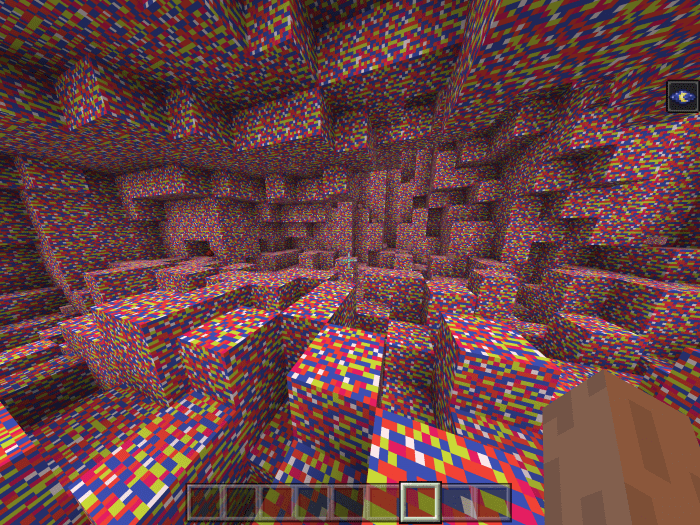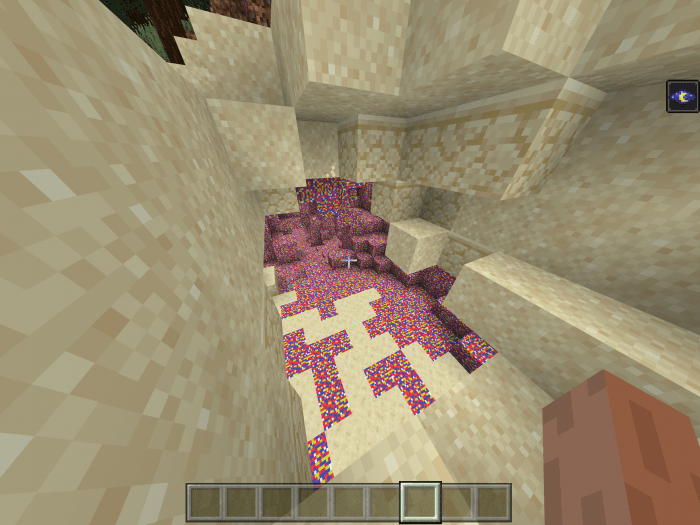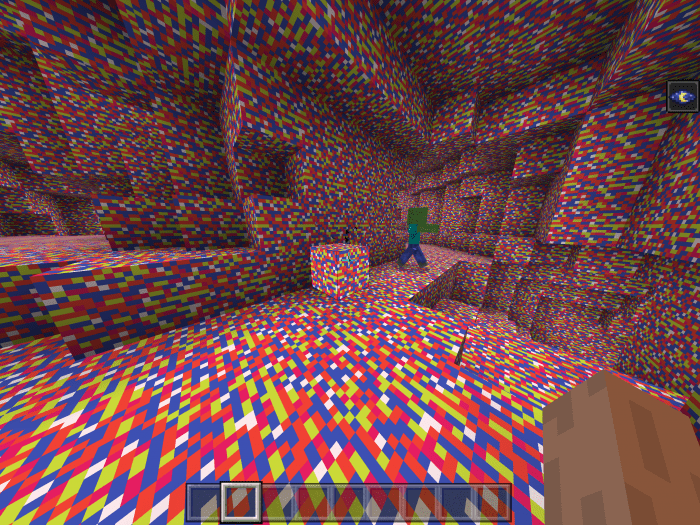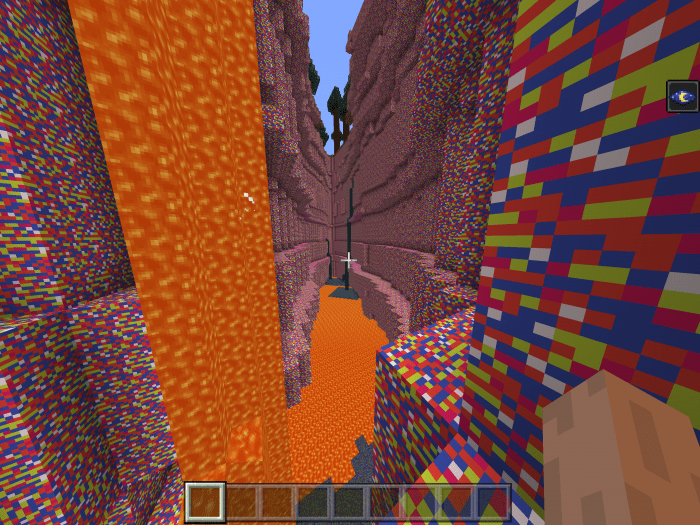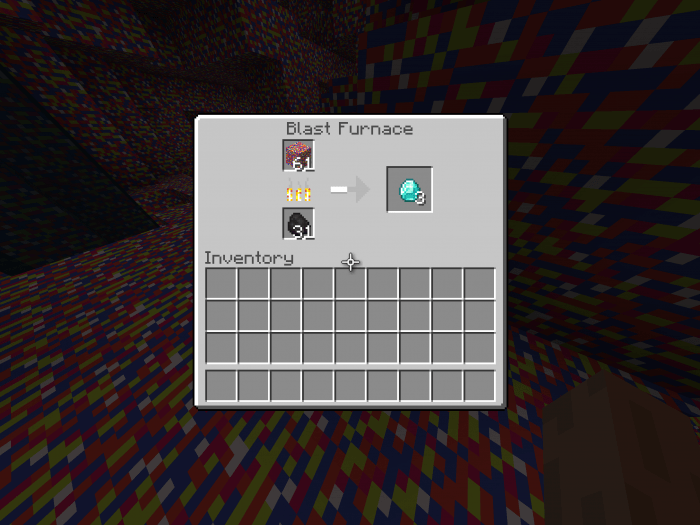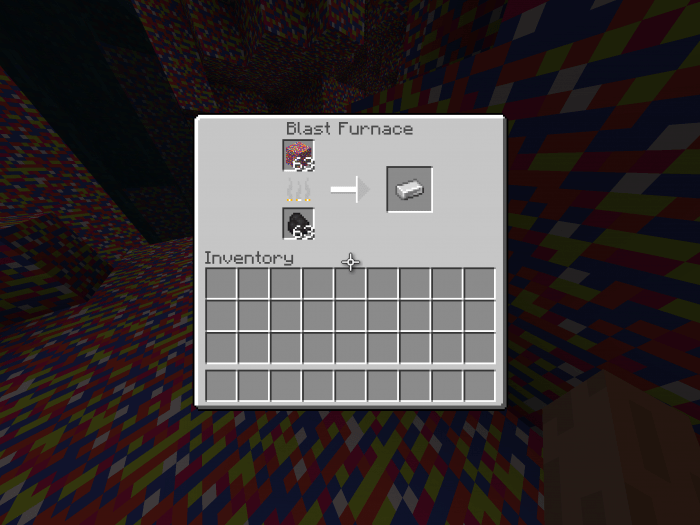 The featured image has been changed to better show the resource pack.
Downloads
Supported Minecraft versions
1.12
Resolution
16x