Starting a new Minecraft world and wanted a good one with ravine contains exposed diamonds or a mineshaft, or a very long ravine with a mineshaft halfway, or a desert temple with a notch apple? This is a great seed for you to start.
Seed: 3351635/mine
You'll spawn in a bamboo forest. There is also a ravine which has some exposed diamonds and a mineshaft.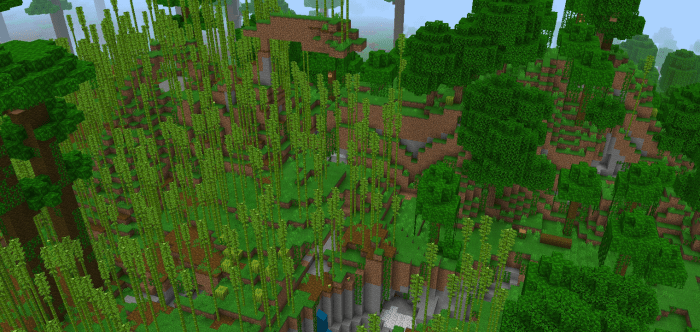 Diamond Coords:
561, 11, 95
583, 11, 36
562, 13, -3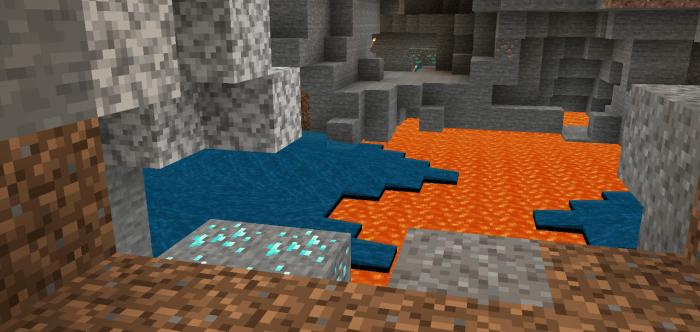 This is a mineshaft just inside the ravine. Here is one of the part of the mineshaft that has three minecart with chest close to each other. (Coords: 597, 22, -44)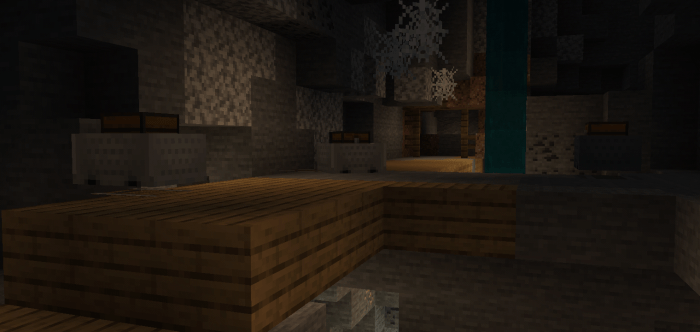 Chest loot:
17 Normal Rail
14 Torch
13 Lapiz Lazuli
9 Coal
7 Melon Seeds
5 Redstone Dust
5 Gold Ingot
5 Powered Rail
5 Activator Rail
4 Iron Ingot
2 Detector Rail
2 Pumpkin Seeds
Enchanted Book with Sharpness 2
A Golden Apple
A Name Tag
Going to the direction of the bamboo jungle, you'll see a desert biome, with a very long 200+ blocks ravine. (From 495, 33, 14, to 278, 33, 74)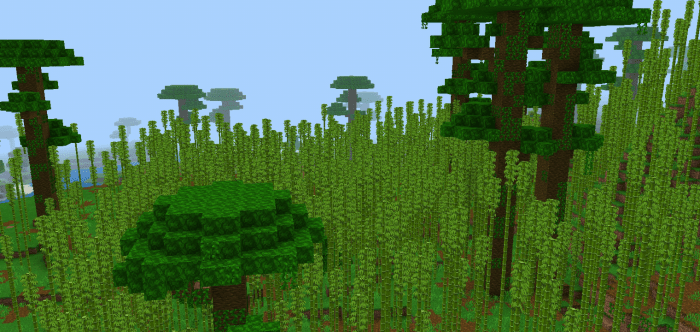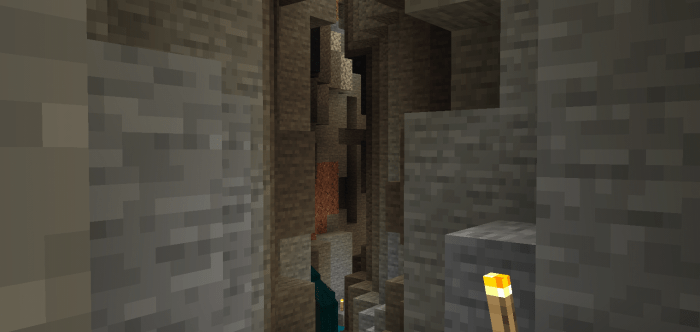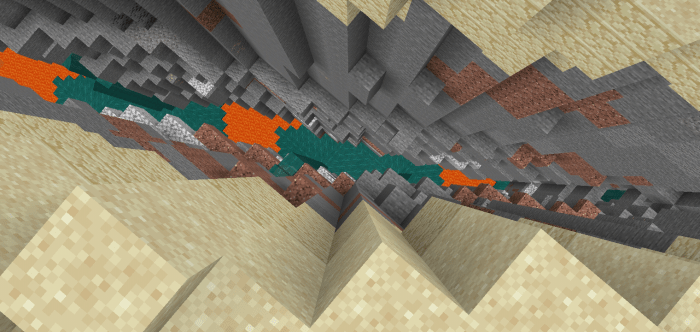 Halfway through the long ravine has another mineshaft (406, 44, 77)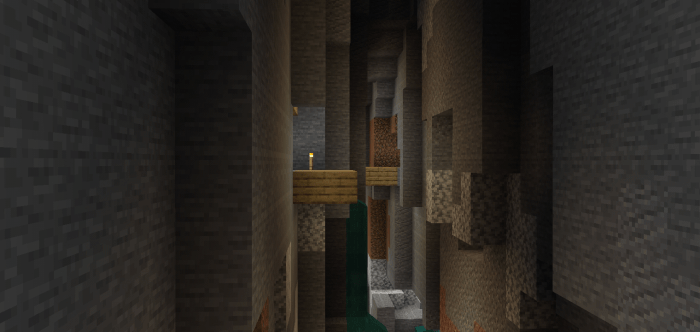 If you explored to the end of the ravine you'll also see a desert tempo (Coords: 186, 64, 90):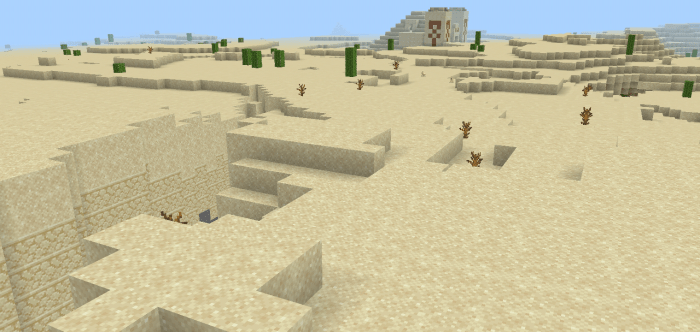 Loot:
40 Bones
24 Rotten Flesh
23 Gunpowder
12 Sand
4 Spider Eyes
2 random Enchanted Books
2 Gold Ingot
A Golden Apple
An Iron Horse Armor
An Enchanted Apple
A village just very close to the temple also has a zombie village (Coords: 91, 100, 141). There is a buried ruined portal (couldn't find the chest) on 43, 77, 167.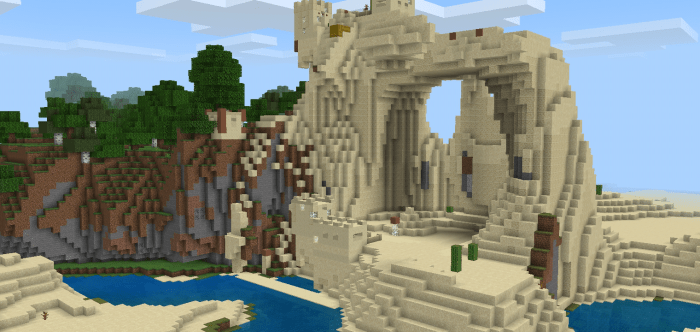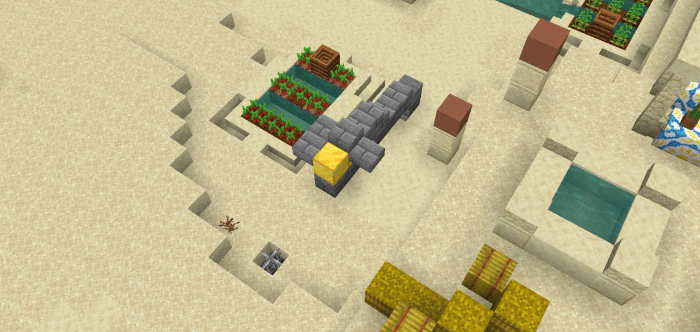 Just following the front of the desert temple will also lead you to another normal desert village (Coords: 188, 71, -212)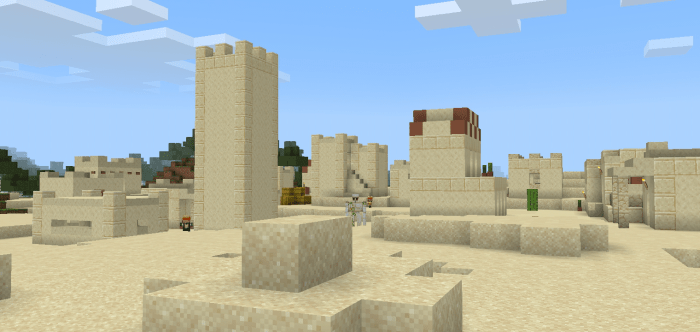 You can see my original post from this seed on r/minecraftseeds, or go here (Reddit Post)
Changed some of the words to be accepted. Thank you, hope you accept this! :)
Uhh why? I said I uploaded this content first on Reddit. I've just added pictures so players will more understand (because the comment I made on Reddit is texts only, they can't see unless they tried the seed). It's just like the same case as the first seed I uploaded on r/minecraftseeds (the ruined portal one), but why that content is accepted? Thank you.
Seed ID
3351635