Insanity is the best word to use to describe the weapons in the mod. Not only are they very powerful in their own unique ways but each weapon is also really badass looking.
Creator: UltraPeachMC
Item IDs & Crafting Recipes
LetItBurn (23) – 6 flint and steel + 3 iron blocks
Slapper (25) – 6 redstone dust + 3 iron blocks
Ban Hammer (28) – 6 iron ingots + 3 gold blocks
SuperSmash (29) – 8 iron blocks + 1 TNT
LetItBurn
LetItBurn is like a long lance that's on fire. Whenever you hit an enemy it will be set on fire for eternity or until death.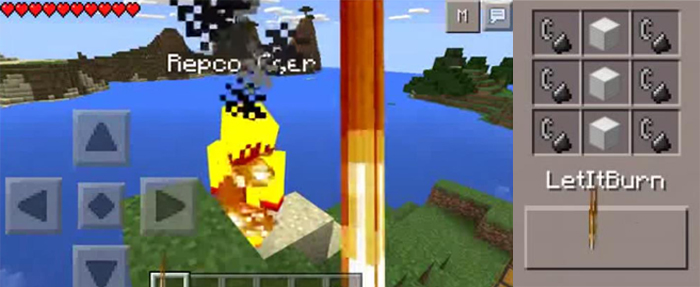 Slapper
Every hit deals 50 damage meaning it's for the most part a one hit kill.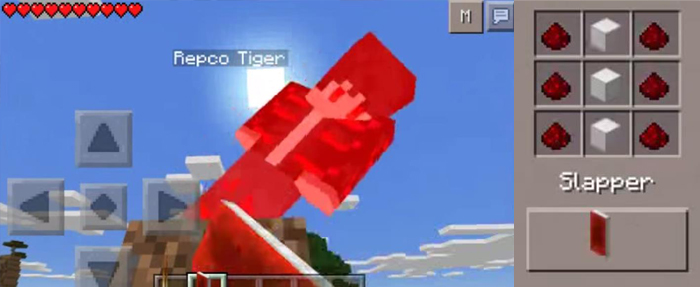 Ban Hammer
Makes an explosion wherever you use the weapon to hit something.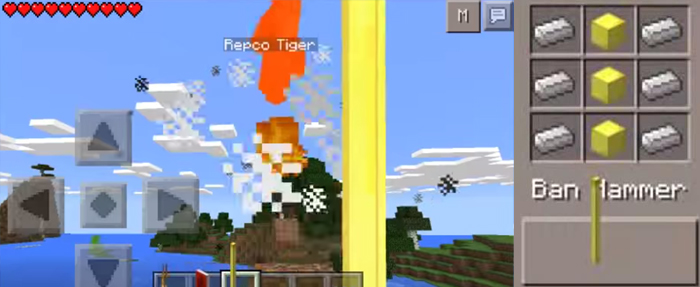 SuperSmash
This weapon is the most powerful one which will create a huge explosion wherever it's used. Beware, your game might even crash because of the size of the explosion!