This is a mod which will give you access to two new items which are used to instantly create builds at your desired location. Currently there are more than 60 builds separated into several categories which you can choose from but more will follow as the mod grows.
Creator: wilco375
Item IDs & Info
Structure Selector (500) – Opens structure selector graphical user interface
Structure Spawner (501) – Spawns the structure
How to use?
The Structure Selector and Structure Spawner items can be obtained either by going in creative mode and get them from the inventory or use the Too Many Items mod.
Begin by using the Structure Selector to open a graphical user interface where you can select which creation you want to build.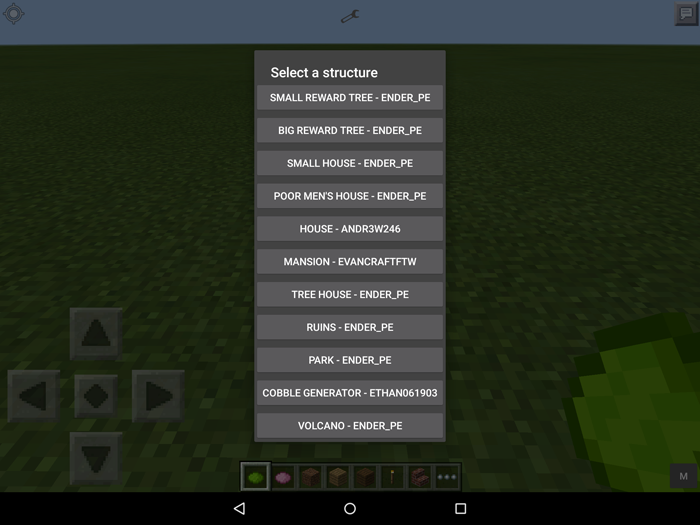 Then use Structure Spawner to create the build. A popup window will appear giving you specific information about the build you are about to spawn. For larger builds the popup window will tell you that you shouldn't panic if the game freezes as you must allow some loading time.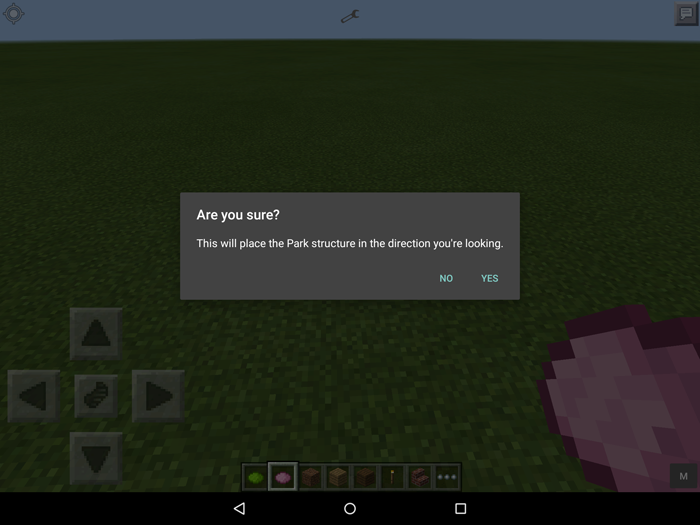 In this example we created a park.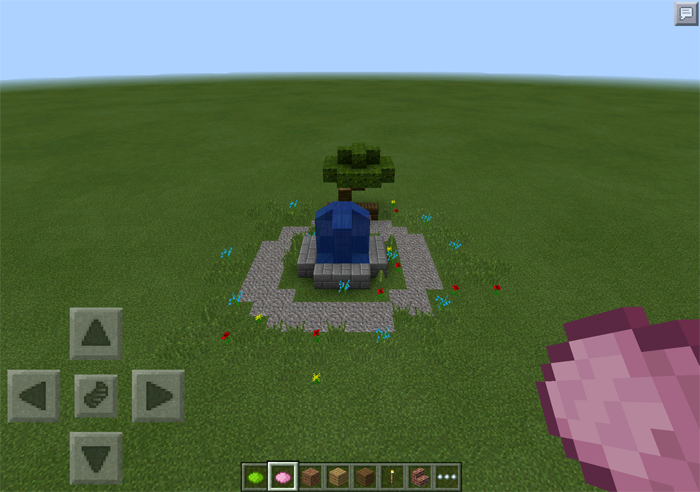 Available Structures