Note: I am not good at English. I tried my best to introduce this pack. 🙂
Hey! Do you like the old HUD without emotes button? Yes, it's now possible with this pack. After applying this pack the emotes button will become invisible. You can still use that button by clicking it's location.
BASIC INFO
Resolution: 16x (Same as Vanilla)
Pack Size: 150 KB
Pack Type: Texture Pack (MCPACK & ZIP)
System Requirements: N/A
Supported Game Versions: 1.16+
Supported Platforms: Android, iOS, Windows 10 (you don't need this pack on Win10 unless you're a touchscreen user)
Made in Bangladesh 🇧🇩
by DotCraft Studios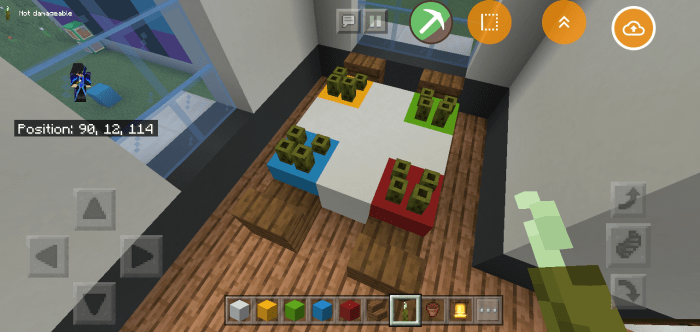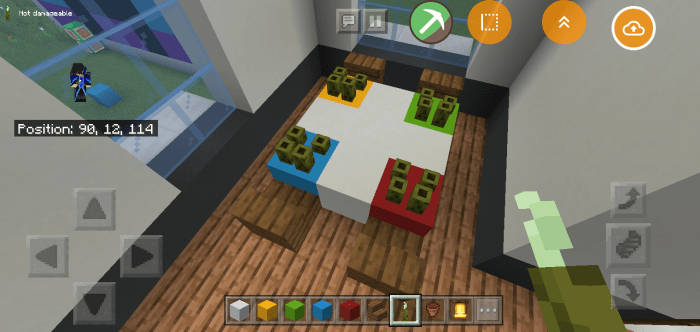 What are emotes?
Emotes are a part of the character creator that allows players to perform animations.
How to use them?
Simply click Emotes button and

select emote of your choice.
Will this affect World achievements?
No, this is just a texture pack which makes Emotes button invisible. It won't affect achievements. Using behaviour packs on world affects achievements.
SCREENSHOTS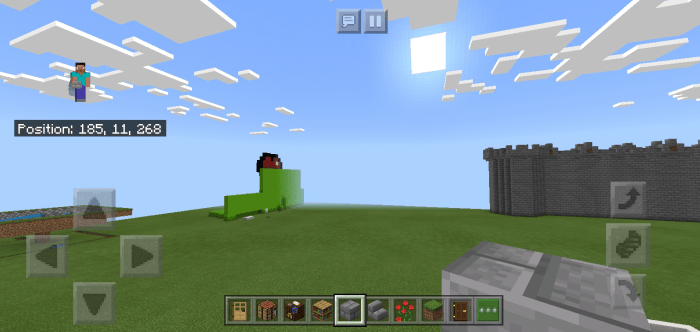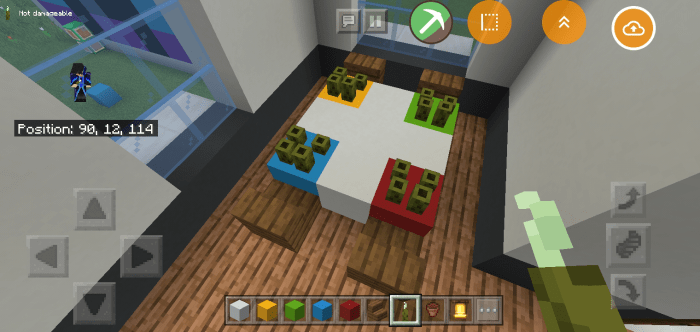 (Toolbox compatible)
(You can still use emote selector after applying this pack)
CONTACT US
E-mail: [email protected]
Facebook (fast response): facebook.com/DotCraftBD
Discord: Rahee#6879
DO NOT REDISTRIBUTE THIS PACK ANYWHERE OR CLAIM THIS AS YOUR'S!!!
Installation
How to Download:
1. Confirm CAPTCHA
2. Wait for 20 seconds
3. Click "Get Link"
4. Download MCPACK or ZIP (Both are same, just different installation method)
How to Install:
Downloads
Supported Minecraft versions
1.16
Resolution
16x