Come and spend your Christmas holiday relaxing like a millionaire. This vast mansion, built into a cliff, has been dressed up for a season you won't forget. Come and explore. Explore a secluded billionaire's paradise cut into a cliff on a private island. Accessible via bridge, boat or helicopter. Detox from the outside world in this resort sized house. At this current time, the majority of the exterior, other than the gold course, have been completed. However, the entire east wing (where sports facilities, forty seat threatre and four bedrooms are located) lacks an interior. The main complex of the house has a full interior.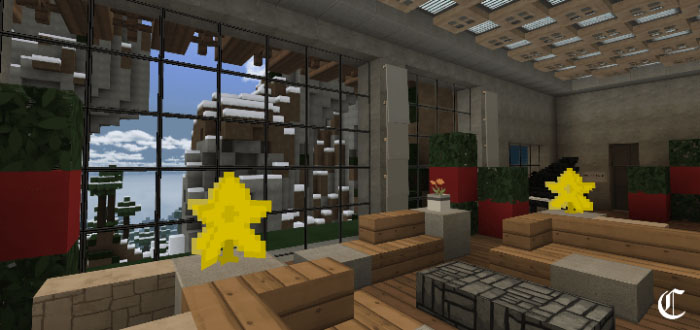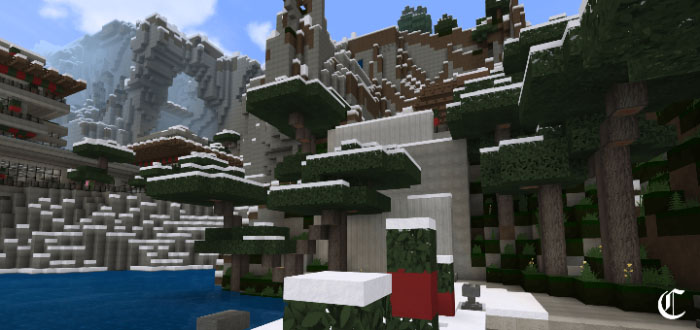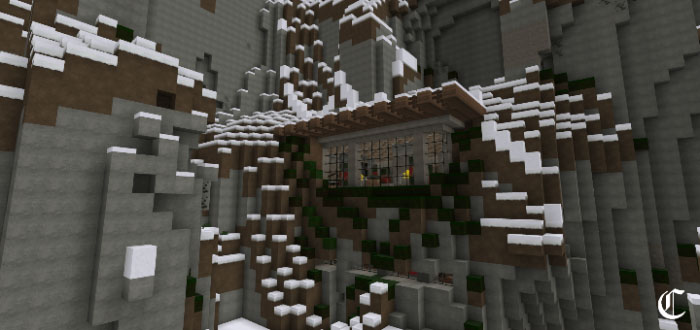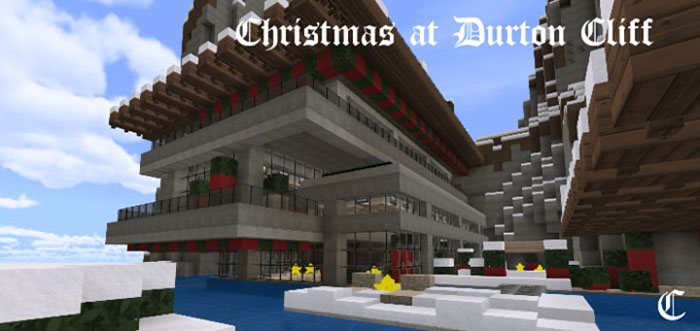 Features
Sixty seat theatre
Twenty seat cinema
State of the art gym, pool, and sports facilities
Bowling Alley
Disco/Club
Luxury accommodation for twenty-four guests
Infinity pool
Bar (with adjacent entertainment area)
Golf course
Harbour (with yacht)
Twenty-five car garage with work offices
Helipad
Private nuclear bunker
Botanical gardens
… and more!
Note from the creator:
If you wish to adapt this map, please credit my original work and the link for the original download. Also, please contact me on twitter! Enjoy exploring!
Changelog
Christmas decorations; snow biome; guest bedrooms; aquarium.
Downloads
Supported Minecraft versions
1.10