You start off in a box in the sky with tnt. you have to flick the lever an get as much stuff as you can before it explodes, and when your done you jump out and land in a pond on an island. The ultimate goal is to get all of the relics (which are powerful enchanted weapons or tools) and to find specific blocks on the islands. The specific blocks are used to fill the monument and then you can get a special prize after your finished. NOTE: THE HUB DOESNT WORK AND IF YOU PRESS THE BUTTON YOU WILL GET STUCK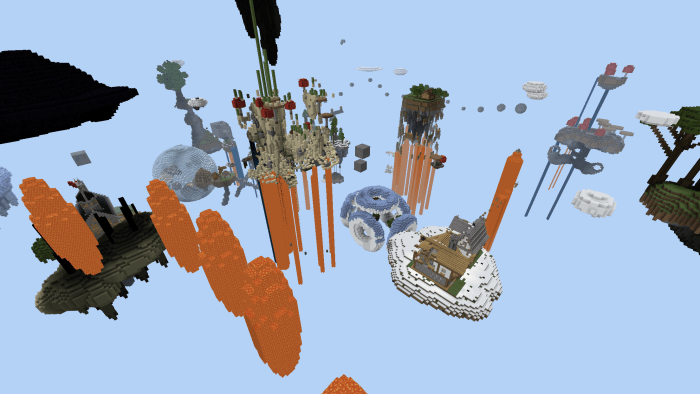 This map is said to have around 15 hours of gameplay in it. Many OG's of Minecraft will remember this map.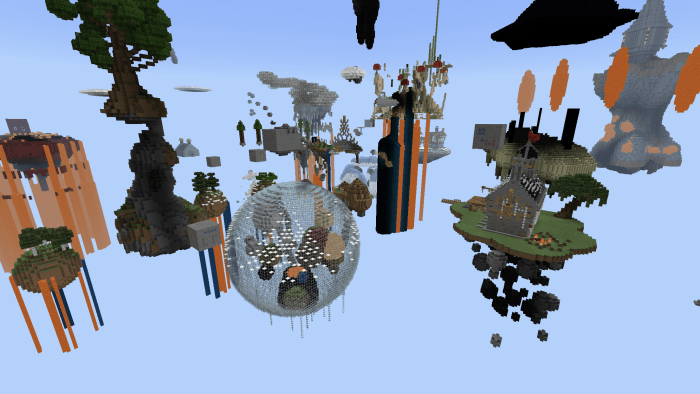 All credit goes to cowmonkey on Minecraft forums, for I did not make any of the content I simply moved it from java to bedrock.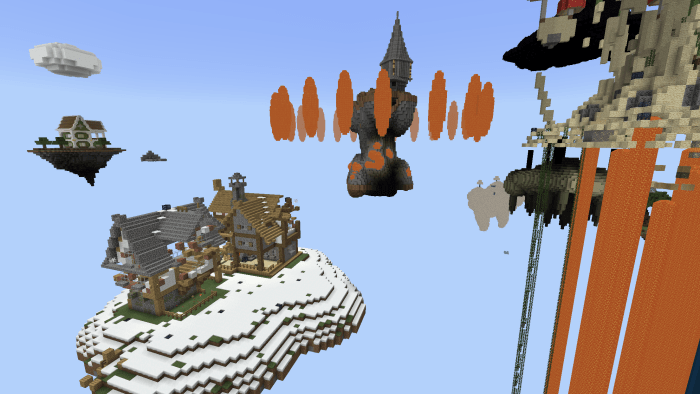 Here is the link to the original post for java. https://www.minecraftforum.net/forums/mapping-and-modding-java-edition/maps/1476857-surv-adv-sky-survival-the-islands-of-junara-3-2.
If you have any questions contact me via Gmail [email protected]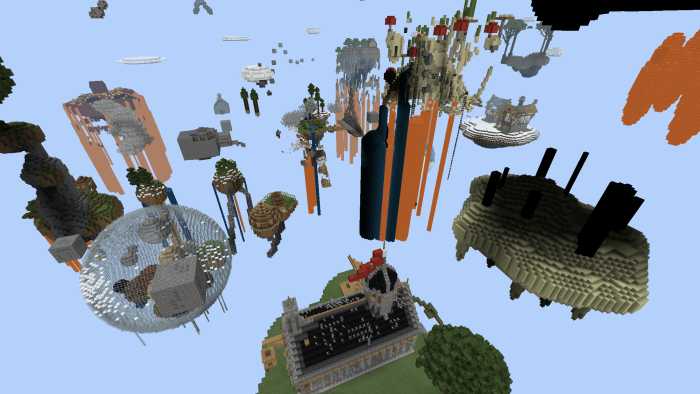 I informed that the hub doesn't work and will get you stuck.
This is my third time trying to post this. Anyway I added a few more images. I hope this is enough.
I replaced the images with higher quality images. When I try to change the featured image it doesn't change the image.
I have fixed of my gramar errors and have added more detail and a link to the original creator of the map.
Installation
If you are on windows download the file put it on your desktop than double click it and it will open minecraft windows 10. If you are on ios when you download the file it will say open in minecraft and if it doesn't say that press more and find minecraft. I am not sure how to download on android.
Downloads
Supported Minecraft versions
1.14