The Item Frames Mod adds frames to the game which can be put on walls to proudly display your latest treasures (like diamond and emerald blocks) found in Minecraft. They are similar to picture frames but can display a block instead of showing an ordinary painting.
Creator: MyNameIsAnti, Twitter Account
Item ID & Crafting Recipe
Item Frame (389) - 8 sticks + 1 leather
How to use?
After you have crafted some item frames it's time to put them on the wall. Simply tap on the wall with the frame to place it. If you want to remove an item frame enter survival mode and tap on it once. It's important that you don't break it because the game might crash.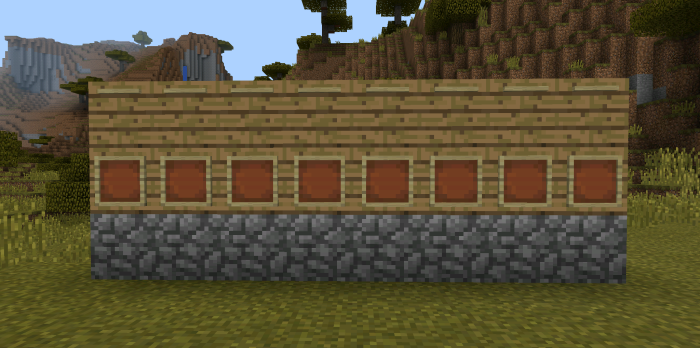 By default the item frames are empty. Tap with a block to add it to the frame. Currently it only works with blocks but in the future items might also work.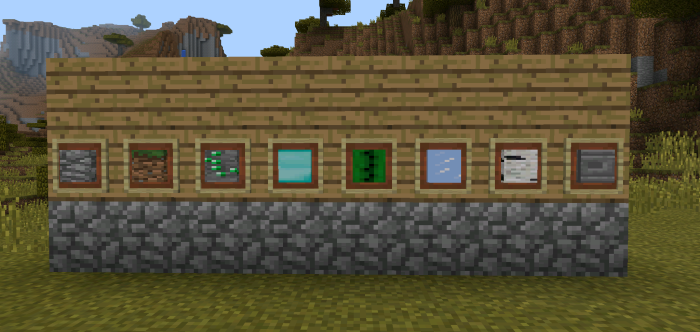 The frames don't save if you exit the game so keep that in mind while using the mod.
https://www.youtube.com/watch?t=323&v=QgIH0u6M8yE