With this function pack, you can transform the items that you never used to XP
The magic table can transform any items that you dropped on it into XP Orbs !
This function pack require an Anvil, An Fishing Rod, A Crafting table, And a composter ( Impossible to find in skyblock, you need to create a shop )
Start by doing /function start.

Now take a repeat command block and type: /function on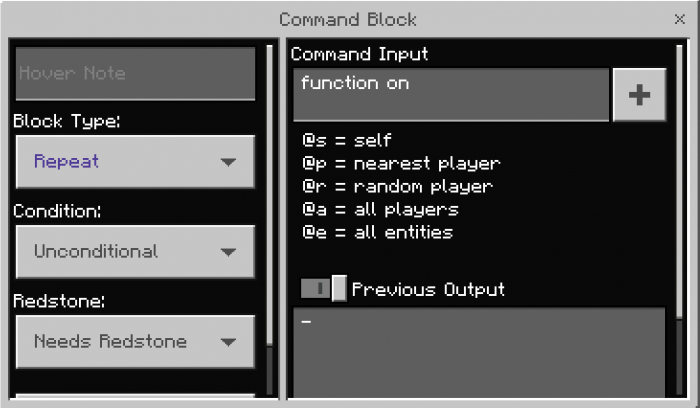 Now the function pack is working !
How to start gaining XP:
Start by fishing; Ender Crystals have been added to the list of fishing loot.
Fish an Ender Crystal an rename it "Magic Crystal", Drop it on the composter,
The composter will transform into an magic table, now just drop items that you never use and the magic table will give you xp.
You can automate this system to make an Auto-XP Farm !
Hope you enjoy
Tutorial
You earn more XP per items now.
Items in diamond make you earn a lot of XP
Installation
Click on the link to download the map and click on the checkbox then wait 10 seconds to unlock the link.
Once you have installed the map, you will need to type /function start in the chat and a repeat command block will appear, type in the repeat command block: /function on
And the function pack is enabled !
Downloads
Supported Minecraft versions
1.12