This pack transforms most of the user interface for Bedrock Edition to look more like Java Edition. As most of the existing screens have been modified it's great if you're looking for a more traditional UI design for Minecraft. However, some screens are still not changed, but some updates are in the works and hopefully those will help taking the pack to the next level.
Creator: Tcbdxh, Twitter Account, UIPack Website
Updated: 25 August, 2018 (read changelog)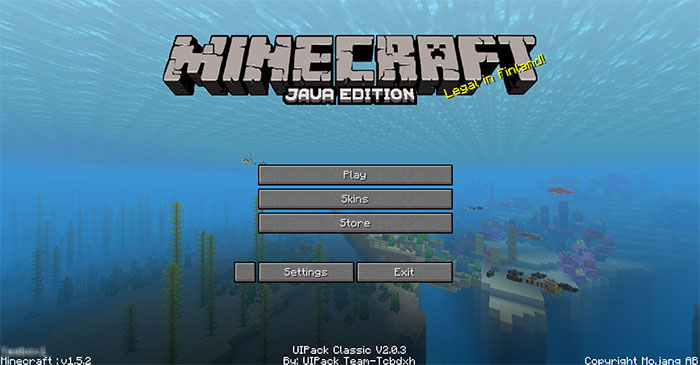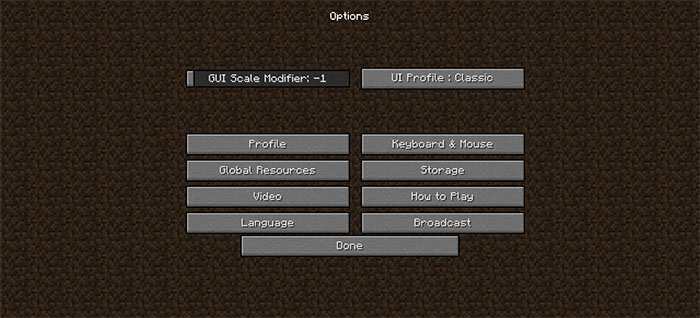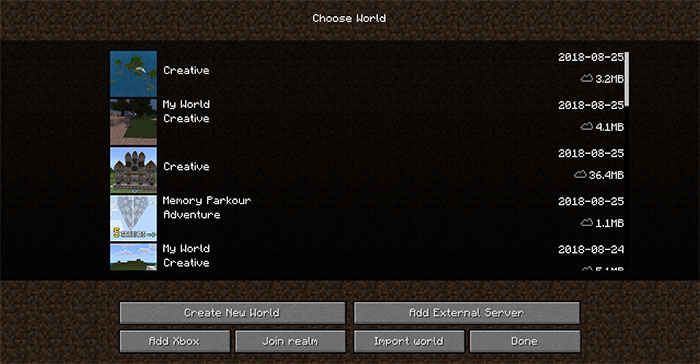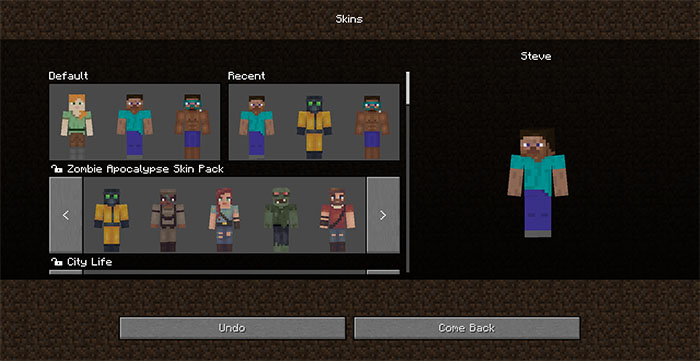 Completed Project
Here's a list of all screens / controls which are affected by this resource pack.
Start_screen
Skins_screen
Play_screen
World_templates_screen
permissions_screen
Two_buttons_dialog
Destructive_two_buttons_dialog
Single_button_dialog
Xbl_optional_signin_screens
Add_external_server_screen
Pause_screen
Chat_screen
Death_screen
Sleeping_screen
Invite_screen
Setting_base
Setting_Video and Sound
Setting_Profile
Setting_Language
Setting_how_to_play
Setting_storage_management
Setting_Broadcast
Completed Controls
JAVA Button
JAVA Dropdown
JAVA Scroll
JAVA Slider
JAVA Tab
JAVA Text editor box
JAVA Toggle
JAVA Language Toggle
Future Updates
Setting World
Launcher UI
Command_block Screen
Inventory screen
Important Notes
This UI is only optimized for English, Simplified Chinese and Traditional Chinese. Other languages will only display English. You're welcome to make language packs. You can send them to the creator via Twitter.
This pack is optimized for 1.4 – 1.5.3 Formal Edition and 1.6 – 1.7 Beta
You need to change your UI to Classic in Video Settings
Changelog
More screen have foreign language buttons
Toggle and Button is in same size and color
GUI in Settings
New World textures
New controls code (you can use any size GUI just change base_size and GUI textures)
New Launcher UI
New Settings UI
You can use safe mode in normal
Fix Button bugs
Fix Tab bugs
Installation
Start Minecraft
Settings > Global Resources > Activate the pack
You can get a .ZIP file for this resource pack here.