Ever wanted to have achievements like Java Edition. With this addon each new world has it's own achievements and it is multiplayer friendly. Certian conditions has to be met for an achievement message to display but now you can see when players enter the nether or the end for the first time making this usefull for manhunt games and skyblock.
After installing the addon in your world everyone will get messages in chat telling them you completed a achievement if you meet all the requirements eg. if you break a tree and hold the log in your hand a message will pop up saying that you completed the challenge Getting Wood.
In total there is 61 achievements you can earn and if you wanna see them all just hold a stick and crouch and then uncrouch. Repeat this process until your actionbar tells you Missing Achievements and a list of all the outstanding achievements will show in your chat and you can also see how to earn these achievements.
To reset all the achievements you earned just type in /function reset
Features:
Holding a stick and crouching and then uncrouching will toggle between a
– compass
-entitycounter(counts entities within 44 blocks of player)
-missing achievements(see video for more info)
also it includes a one player sleep system!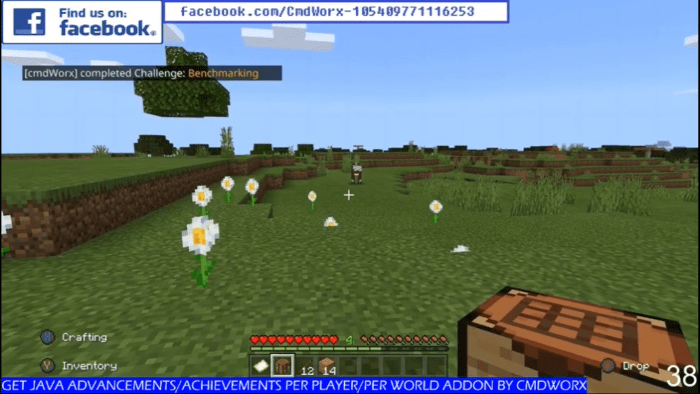 Changed text in submission for the addon to get approved.
Installation
Downloads
Supported Minecraft versions
1.16