This add-on replaces some of the existing mobs with interactive totem poles. The totems are entities which will provide different types of support for players either by killing hostile mobs or healing players. They are very useful in that sense as they will automatically assist players simply just by existing in the world. For example, you could place some of them around your base to help with protection.
Creator: Jimbo_Acob, Twitter, YouTube
How does it work?
The Totems are two new types of entities which replace the Iron Golem (Fire Totem) and Snow Golem (Heal Totem) in-game.
As they replace the Golems you can spawn each of them by building the following structures. (Place the Carved Pumpkin on top of each structure.)

Totem Behaviors
Fire Totem

Replaces Snow Golem
Shoots fireballs at hostile monsters
Health: 50
Immune to fire
Knockback Resistance: 100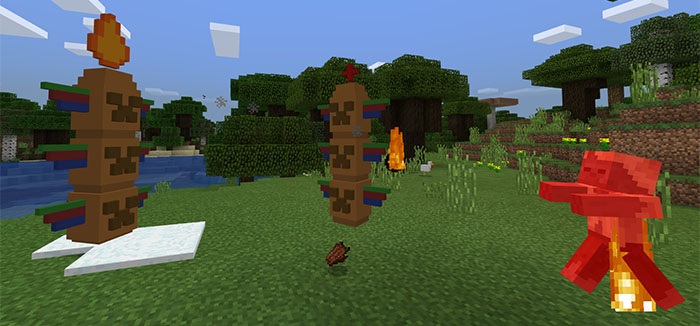 Heal Totem

Replaces Iron Golem
Shoots snowball with health regeneration effect at players
Health: 50
Knockback Resistance: 100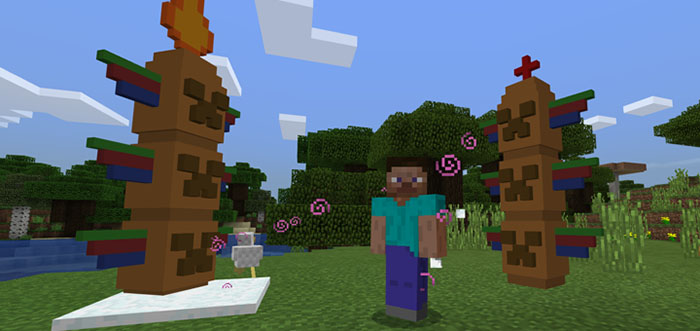 Video Showcase
https://www.youtube.com/watch?v=l2mFOVDWowI
Installation
Activate the packs for a world in-game