Hello, this is the JJABSQUAD and today we bring you the beta program to our first PvP map called jjab_pvp. With 12 classes and 6 maps to choose from, there's a lot to do.
Watch the trailer here-
There are other minigames to play as well that weren't shown in the trailer. However, one of them is broken, but feel free to give them a try if you really want to.
—
There is a few things you should know. When starting PvP, you need to click the ACTIVATE EFFECTS and SET GAMERULES buttons, otherwise the classes may not be fully functional.
Then to choose your class, walk on the pressure plate corresponding to your class to get tagged to get effects, then look in the chest and take everything.
When you're done, walk onto the pressure plate that says MAP SELECT. Choose your map and you'll be sent to a warp room where you can warp to one of four spawns and fight.
If you want to change your class or map, you need to die first to be sent to the warp room. In that room there should be a button that says CLASS SELECT. Click that and go from there.
—
What's the goal? Currently, just to have fun with friends. Bedrock's scoreboard system is very unfinished, so there's no way to count kills. We will add it as soon as it is supported.
—
There is a library that will inform you on how to play each mini game and how to set each one up.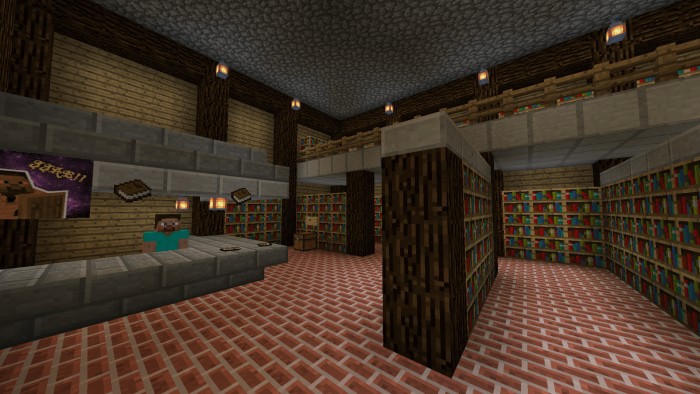 There are 12 different classes to choose from. Each comes with a primary weapon, a secondary item, a set of armor, effects and a special item that is given to you every 5 to 75 seconds, depending on your class. Here's the class room-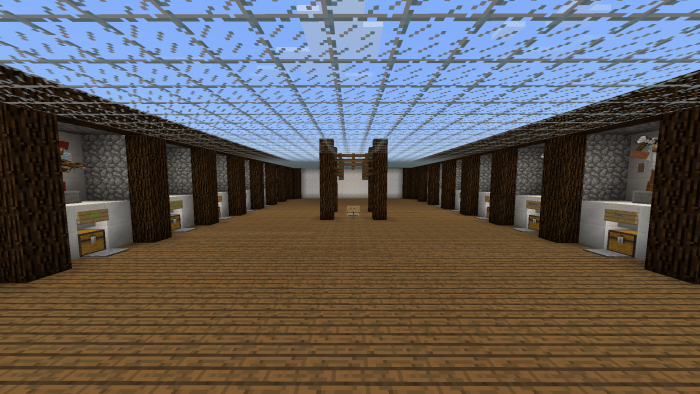 —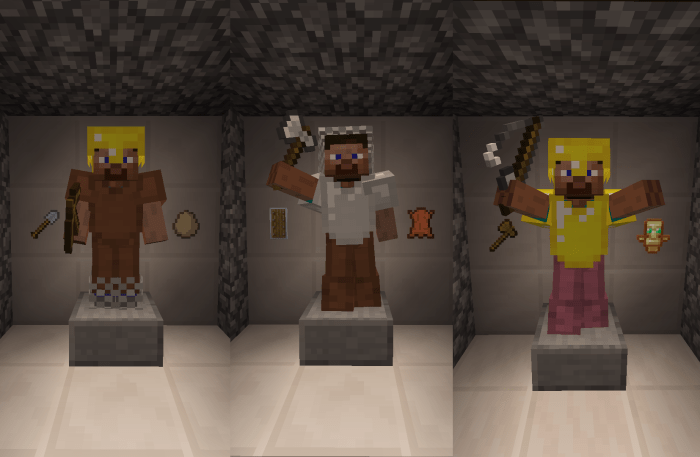 —
MELEE
These classes specialize in melee and powerful armor. Overall versatile.
Miner- good overall class, has a shovel with knockback
special- tnt eggs
Tank- strong armor, comes with shield
special- absorption 2 for 20 seconds
Fisherman- able to hook players with rod
special- be given a full health bar of absorption hearts for a bit
—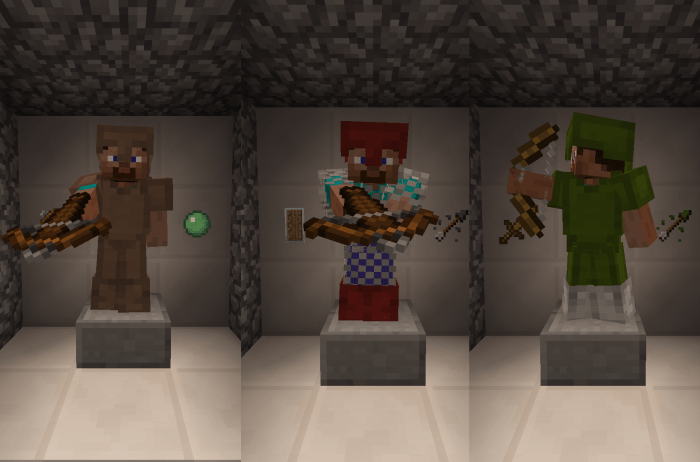 —
RANGED
These classes specialize in ranged weapons. Powerful at ranged, weak in melee.
Gunner- comes with two different crossbows, one piercing and one multishot
special- blast off into the air with a jet pack and slowly float down.
Sniper- comes with multishot crossbow and shield, as well as good armor
special- slowness arrows
Archer- has the most powerful bow with power and punch
special- poison arrows
—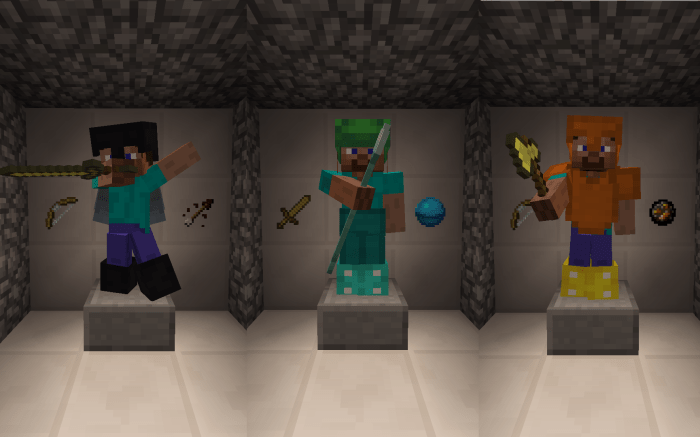 —
ELEMENTAL
These classes specialize in elemental power. Very powerful but weak in armor.
Assassin- most powerful weapon, can glide with elytra
special- instant damage arrows
Poseidon- only trident class so far, can swim in water more easily
special- regeneration and speed 3 for a little bit
Pyro- very powerful class that uses fire as main weapon
special- speed 5 and strength for 10 seconds
—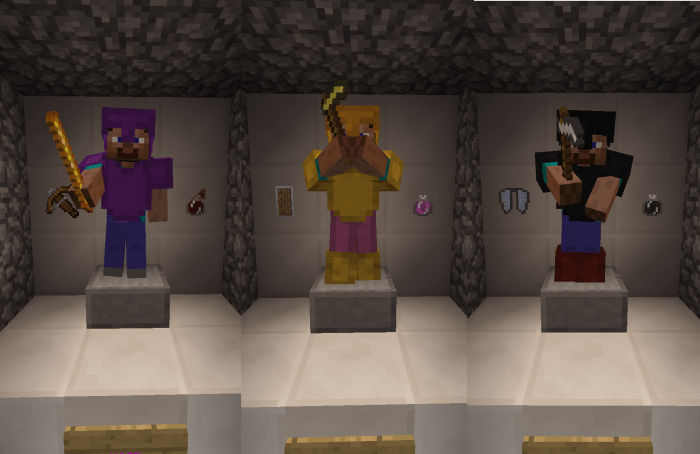 —
MAGIC
These classes specialize in potions. Usually weak in armor
Mage- uses a variety of weapons, including fire
special- instant damage potions (very quick recharge)
Medic- Weak in weapons but has powerful armor and a shield
special- lingering regeneration potions
Necromancer- can switch between chestplate and elytra
special- lingering wither potions
—
There are six maps as of the beta release, including Park, Warzone, City, Cave, Division and Solstice. Each has four different places to spawn at.
PARK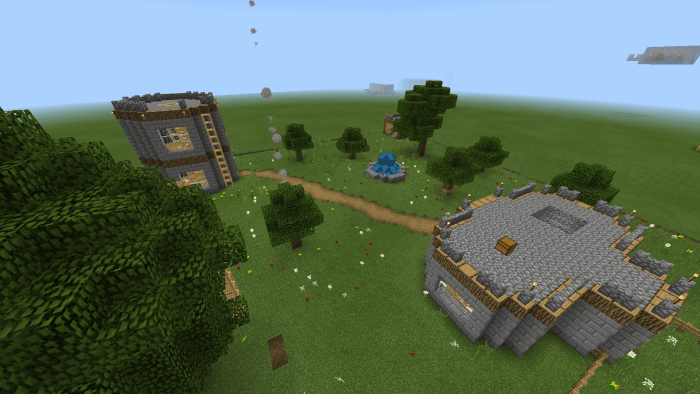 —
WARZONE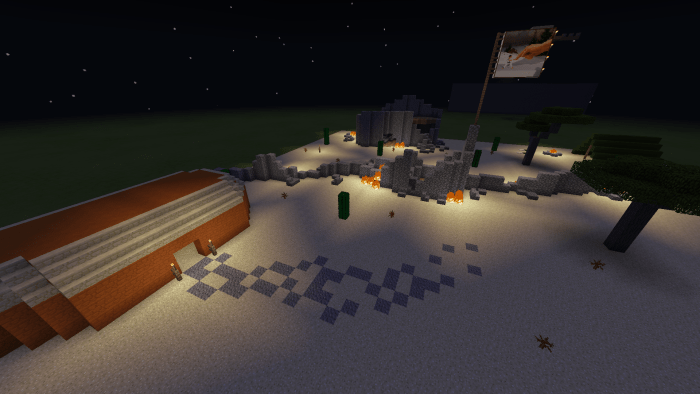 —
CITY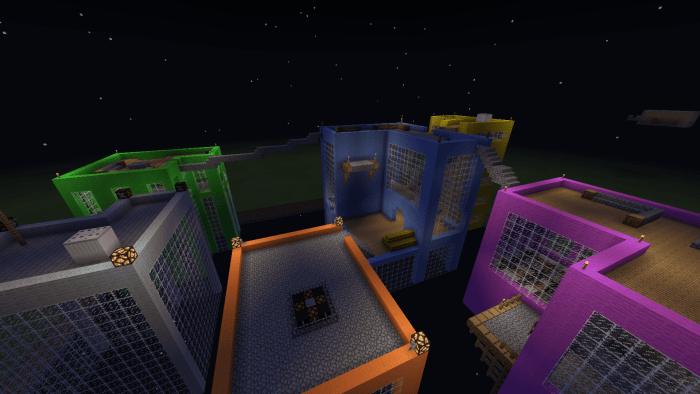 —
CAVE
—
DIVISION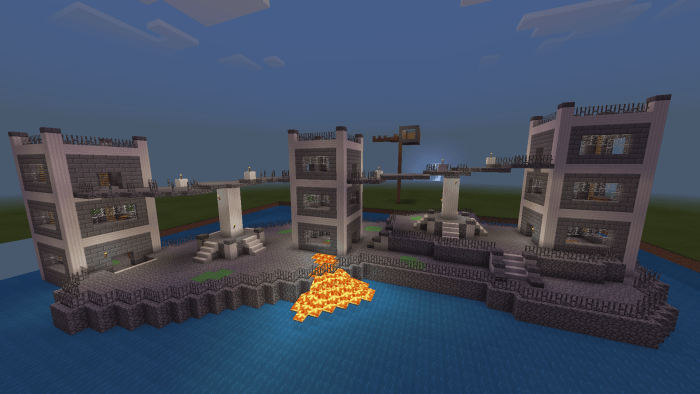 —
SOLSTICE (symmetrical)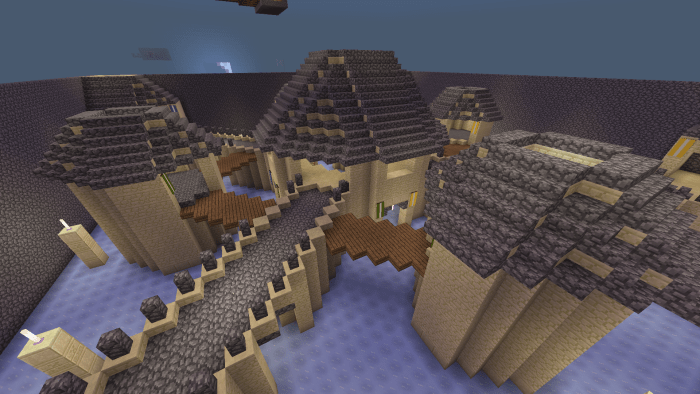 —
Of course, this is a beta. Not everything works and there seems to be a few issues, which is why we need your feedback. We encourage you to save this page so you can come back to it for updates.
We also would find it very helpful if you could fill out this survey after playing so you can let us know how you felt about the map.
WE NEED FEEDBACK!!!- https://docs.google.com/forms/d/e/1FAIpQLScltNwuLUBm-HSoY2JPbboI90knlzJfHPENy6HIxcBkK1SQew/viewform
—
Thanks a lot for downloading. Be sure to subscribe to JJABSQUAD for more updates, trailers, how-tos and gameplay.
v1.0- official beta release
v0.5
-all hubs revamped
-all classes revamped
-fixed some bugs

Installation
1. Click your preferred file type
2. Wait on adfly page for 5 seconds, then click skip ad
3. Download
For .mcworld
1. Click the .mcworld file
2. Let Minecraft boot up and let it install
For .zip
1. Extract the .zip file in com.mojang/minecraftWorlds
2. Boot up Minecraft and the world should be there
Downloads
Supported Minecraft versions
1.13
1.14