You probably know or atleast have heard the word Jojo before from the Jojo's Bizzare Adventures series, one of the most iconic and known anime series worldwide. Today I bring you this Resource Pack for the fans and the influenced lot that have been looking for far too long. 
The first thing we need to note is the UI and background of the menu, as it's been infested by Jojo characters all over from both the anime and manga (Japanese comics) in a pixelated fashion to fit minecraft. The name of minecraft has also been replaced by the anime's name.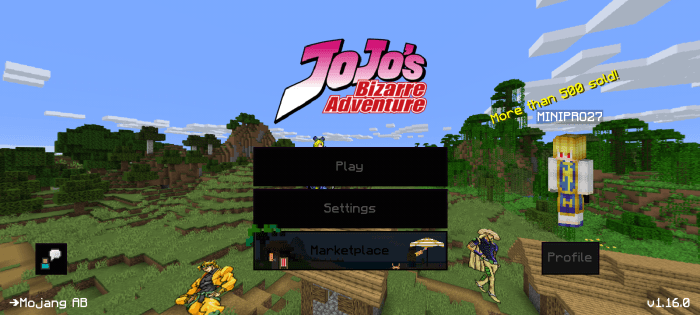 Next is the dark themed and purple-ish GUI and UI textures that I believe fits the color scheme of Jojo, the creative and survival UI have transparent and purple outlines, it's also worth nothing that there's a small logo you can see inside chests/ender chests just so you know you are using the JOJO pack.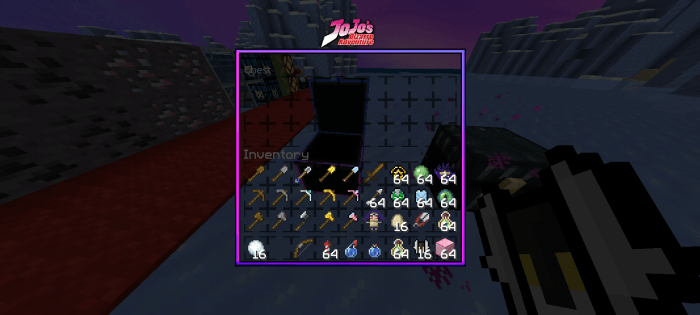 Then we have custom armor as Stands (Stands are the power system in JOJO) from Jojo, aswell as customized tools, items and blocks/ores that enhance the bizzare experience along with some Custom Skies. The skies change according to real minecraft time.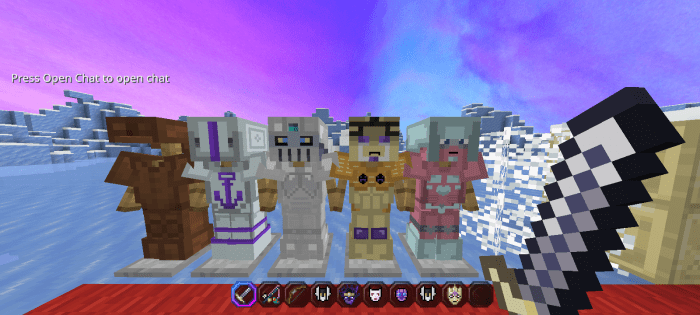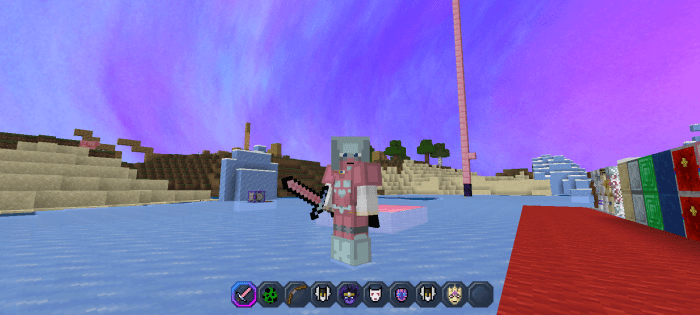 You can use this resource pack online in multiplayer servers so you can feel the bizzafe experience with others and friends.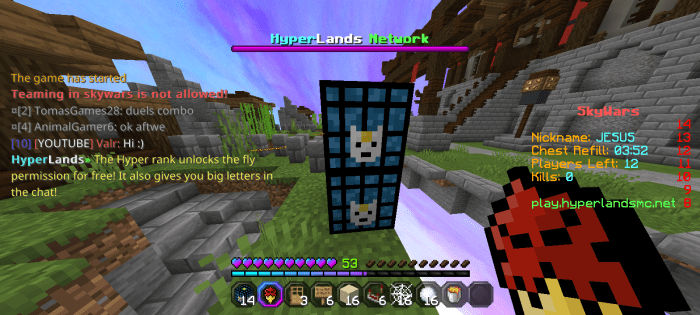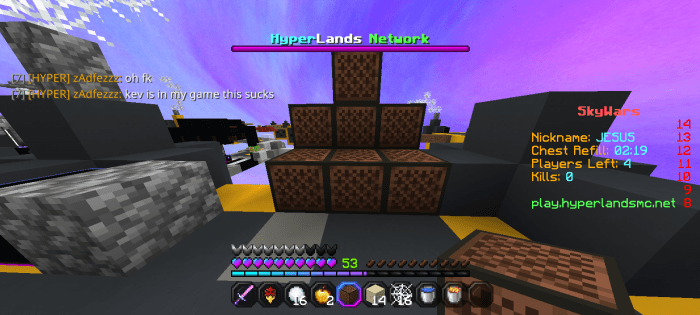 New preview cover and more detailed description and with more provided images. 
Provided a more detailed explanation and description for the resource pack. 
Installation
To download, just press the link and then ignore all the ads, press SKIP AD then if the blue background loads just block all incoming notifications and ignore ads until it redirects to mediafire. After it's been downloaded just press the file and open minecraft with it. 
Downloads
Supported Minecraft versions
1.16
Resolution
16x