This seed is great if you want a jungle survival experience in Minecraft. The spawn is located in the middle of a thick jungle and just a 10-20 blocks away from spawn you will find a huge ravine. The ravine is a great opportunity for finding all kinds of ores which you can use to create better tools and weapons. As a whole, this seed can set you off on a pretty good start.
Found by: Morgan B007
You can find the ravine just by walking straight forward once you've spawned. It is located close to a river, so hopefully by having the river as landmark you will be able to find it.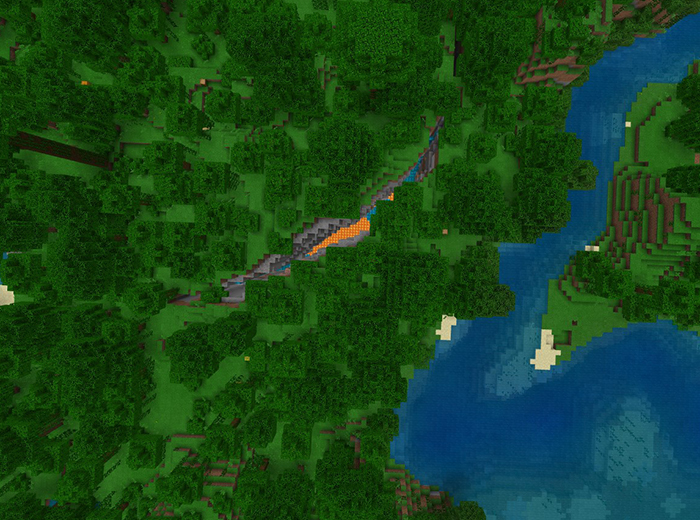 It's a long way down. Jumping could work, but make sure you land in the water and not the hot lava. You could also gather some wood and craft some ladders.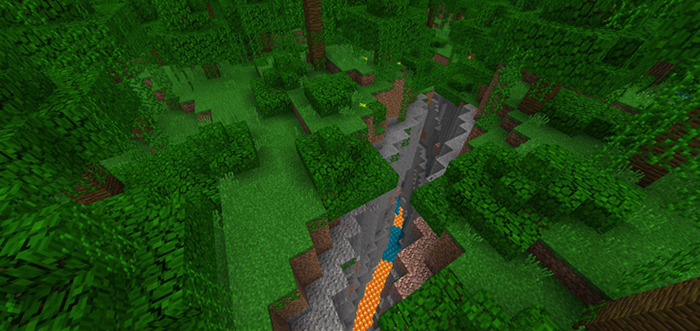 Ravines are great location for finding ores. For example, at the bottom of the ravine you will find plenty of redstone.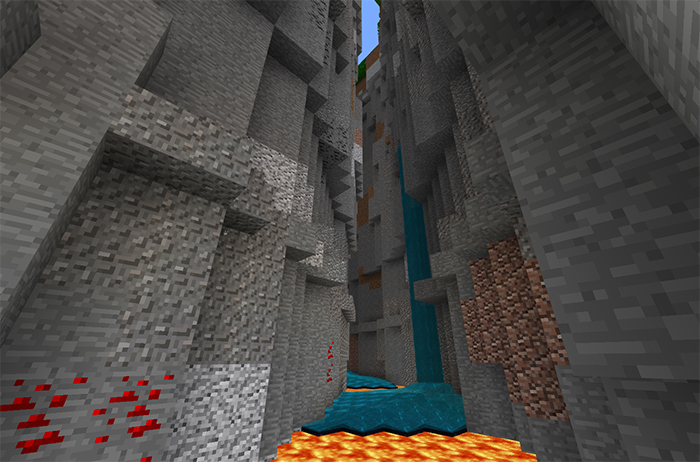 The biome is quite big, and close by there are some rivers leading out to a bigger ocean.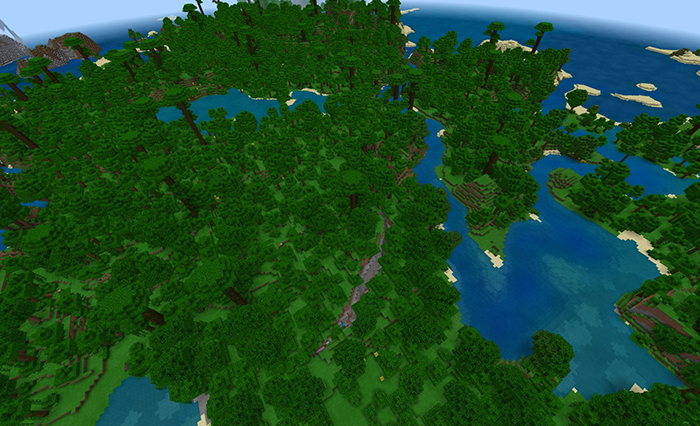 Seed ID
FlatEarth