This map is a short, 15 question quiz based off the anime, Kakegurui. They're basic questions that mainly have to do with the main character. Once you complete this map, you are unable to restart it, unless you download the map again, or break the redstone blocks.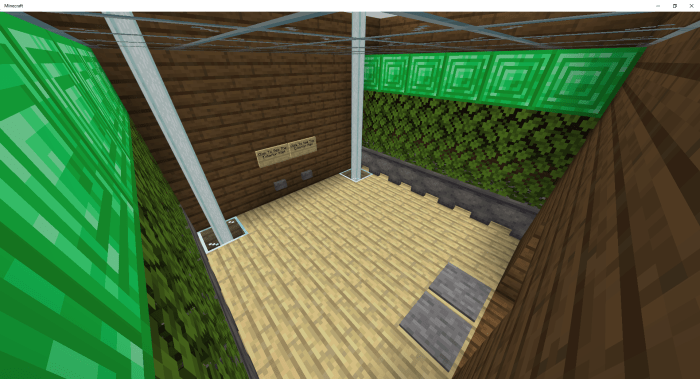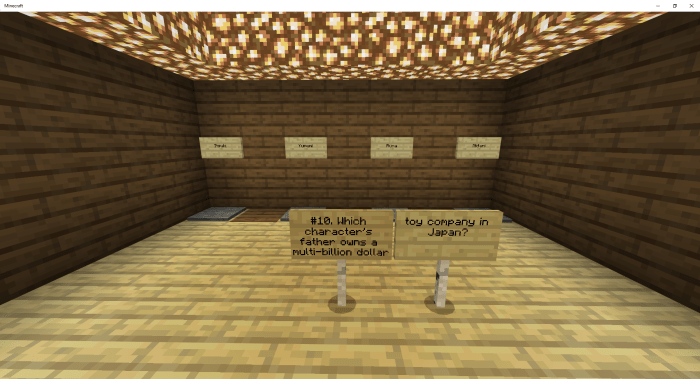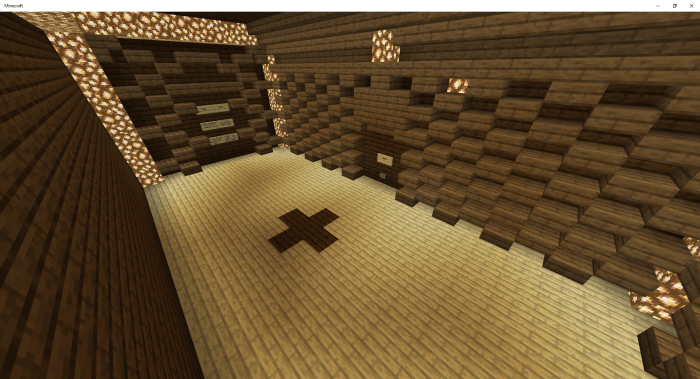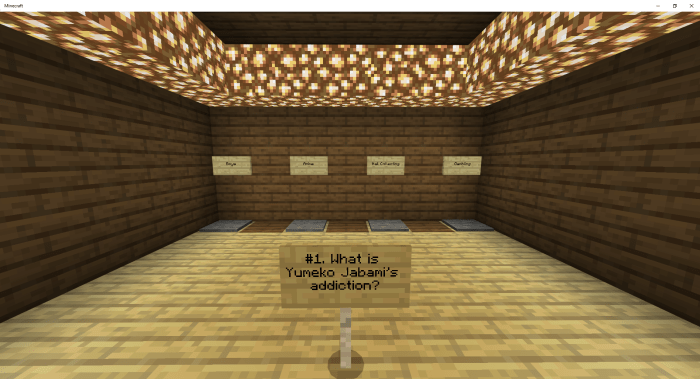 The map was not changed at all. After testing the map, I realized that the command "/commandblocksenabled" (Command Blocks Enabled) was not active. (true) The map should now work.
The introduction was changed to be more detailed and accurate.
Installation
There are no Texture Packs or Behavior Packs.
Downloads
Supported Minecraft versions
1.14