This "Arms & Armor" resource pack is a modern adaptation of the traditional Minecraft textures. I've drawn inspiration from other fantasy worlds to provide textures with greater detail that will still look good in your Minecraft worlds.  I've only included textures for tools, weapons and armor which should allow you to easily pair it with another block-focused pack of your choosing.
Here's a brief video preview of my arms and armor texture pack. This pack only contains tools, weapons, armor, and a custom enchantment glint and is designed to complement the default textures, or a builder's pack of your choosing.
Basic Tool Textures: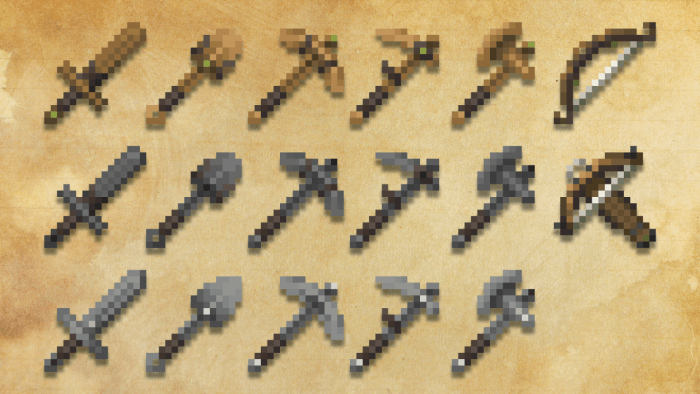 Advanced Tool Textures: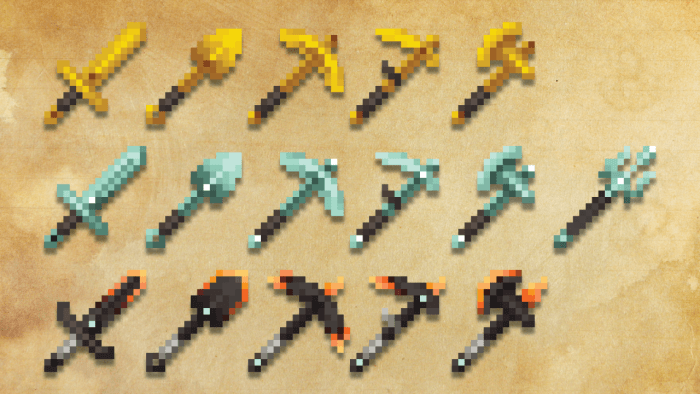 Armor Textures: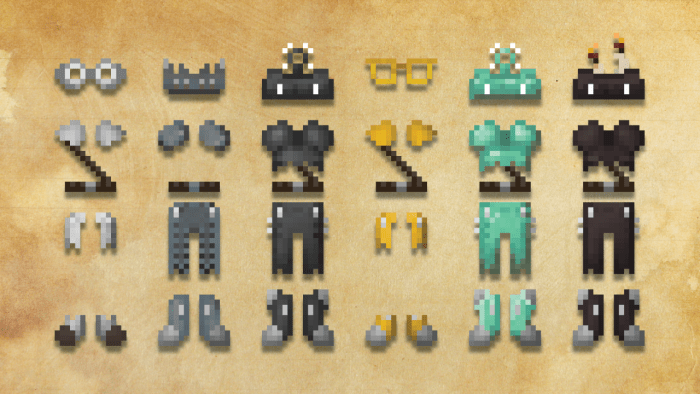 If you're looking for a Java version of this pack please check out my profile on Planet Minecraft: https://www.planetminecraft.com/member/kalam0n/
Adjusted the brief description to be more unique.
Updated the Featured Image to use proper proportions.

Downloads
Supported Minecraft versions
1.16
Resolution
16x