This addon adds many new mobs to the game. Also aircraft for player. Kantai Collection (Combined Fleet Collection, Kancolle) is a Japanese web browser game. It's a story about "Kanmusu"(Ship Girls) fight against Abyssal Fleet.
They all have voice lines, taken from the game.
Kanmusu
Ship girls will fight against Abyssals.
Battleship Bismarck Zwei
Health: 95/95
Equipped with 4x 38cm Twin Gun Mount Kai.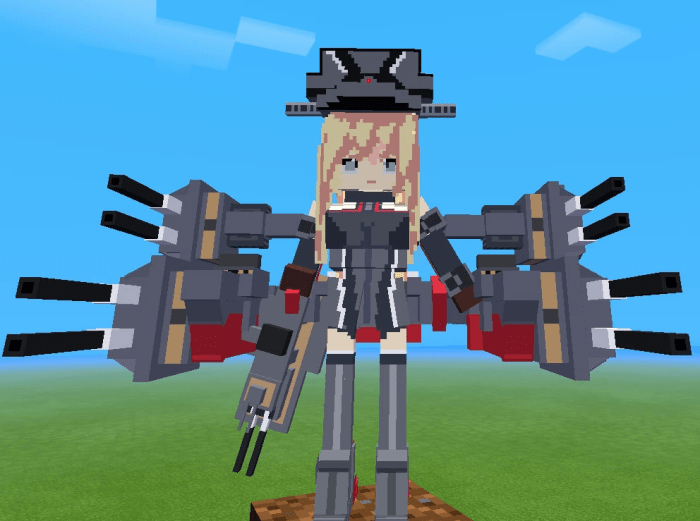 Destroyer Shimakaze (島風)
Health: 36/36
Equipped with 3x 12.7cm dual gun
She will shoot 5x 61cm oxygen torpedo.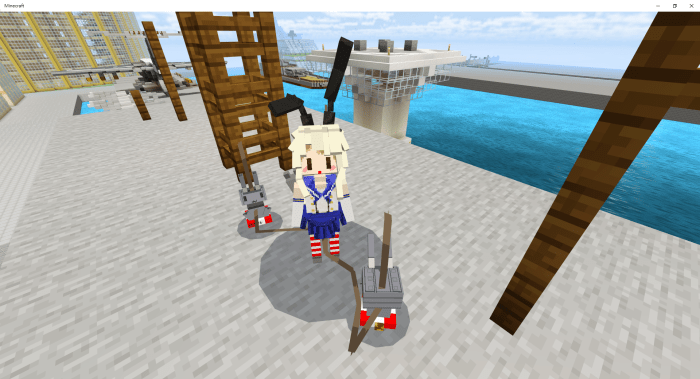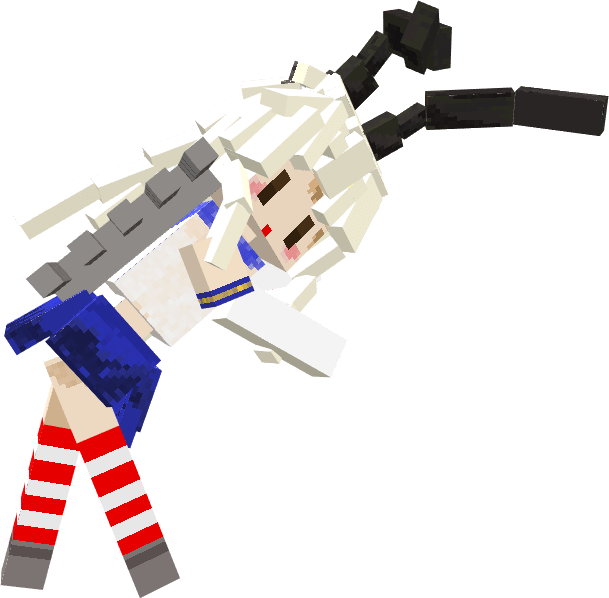 Boku Kawauso (I am otter)
Boku Kawauso is a mystery creature originally drawn by voice actor Uchida Shou. Later it became one of the mascots of the game.
Health: 99/99
He only walks around and kills monster. He will not help you.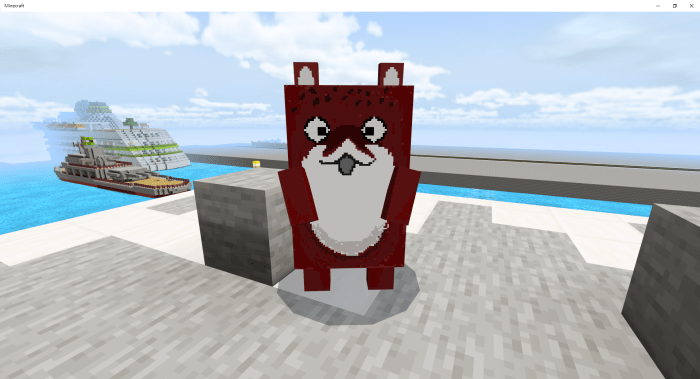 Abyssal
Once they are defeated you will get lots of experiences.
Abyssal Aviation Battleship Northern Princess (北方棲姫)
Health: 390(Armament)/390
She will stay at the same place and spawn Abyssal Cat Fighters (F6F). If the armament get defeated, she will kill you with bare hands.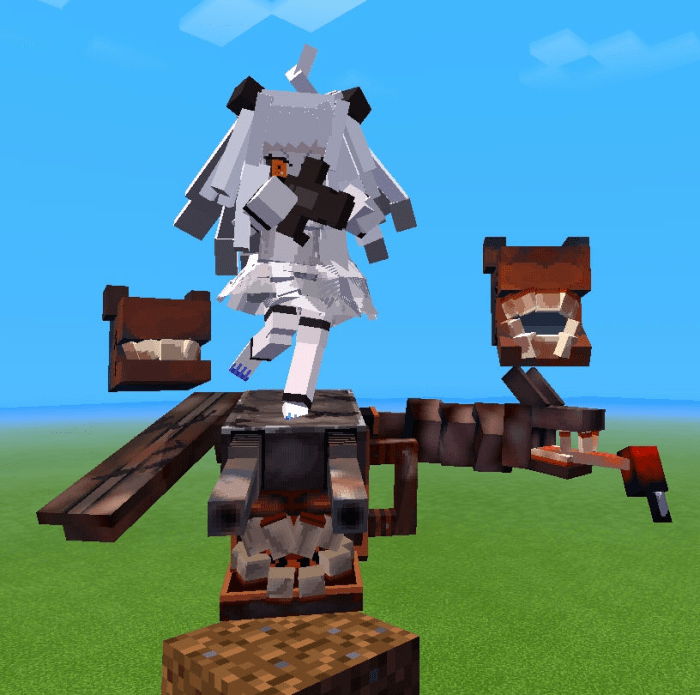 Abyssal Cat Fighter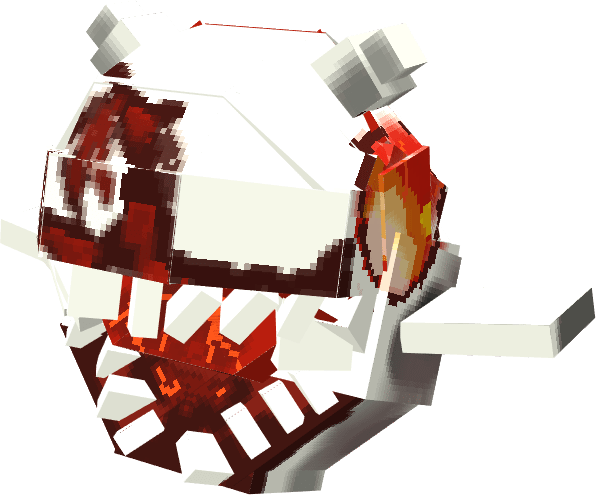 Battleship Abyssal Pacific Princess (太平洋深海棲姫)
Health: 900(Armor)/900
Equipped with 4x 16inch Mk.VIII Twin Gun Kai
She is very dangerous. You will need many ship girls to fight against her, or they will be killed easily.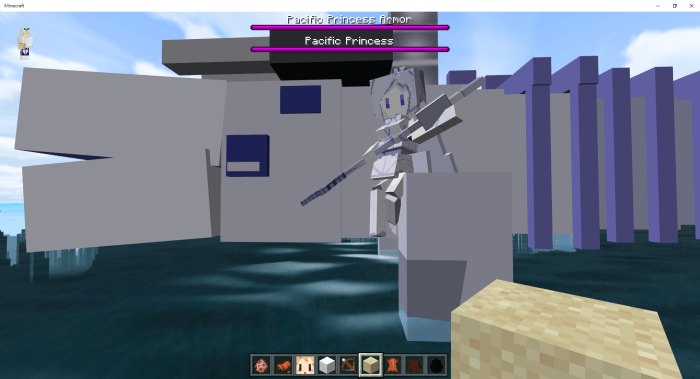 New texture for the whale!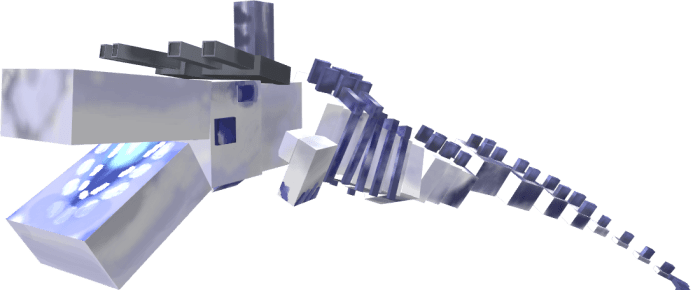 I included her battle bgm in the pack. If you like to listen to it please use the command:
/playsound pacific_princess.battle_bgm @p ~ ~ ~ 1 1 1
Aircraft
Type 3 Fighter Ki-61 Hien hei (244 Sentai)
Equiped with 2x MG 151/20mm cannons + 2x Ho-103 12.7mm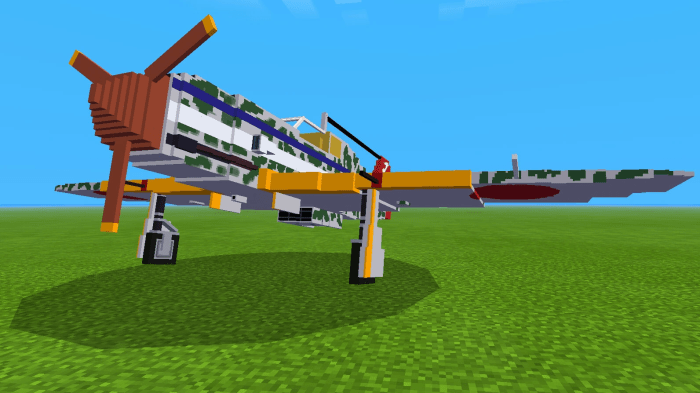 Hold iron ingot to fire. It will automatically hunt target (only monsters in Minecraft) for a short time.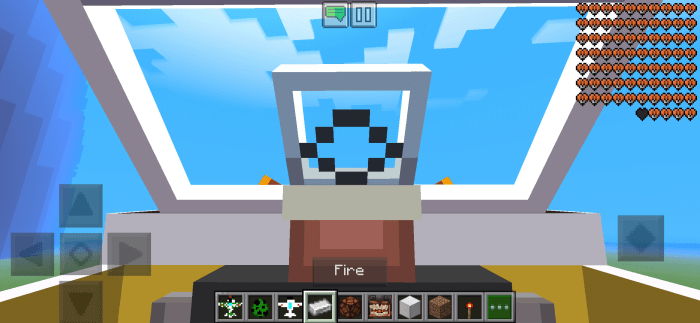 The gears will retract after taking off.

Type 99 Dive Bomber (Val)
Don't let your ship girl fight alone! Get on the bomber, and drop the bomb! (Hold a tnt and right click or press the "Drop" button)
Look up to fly, look down to dive straightly.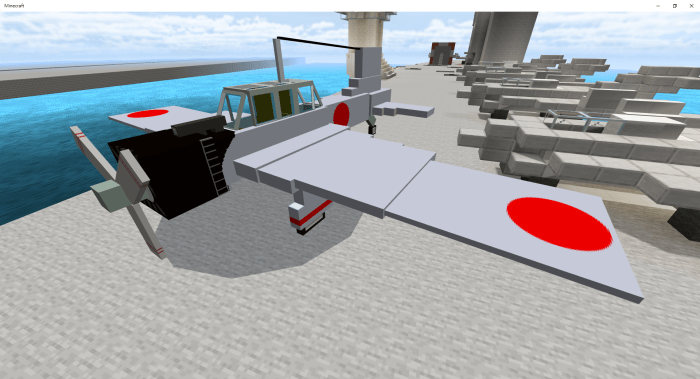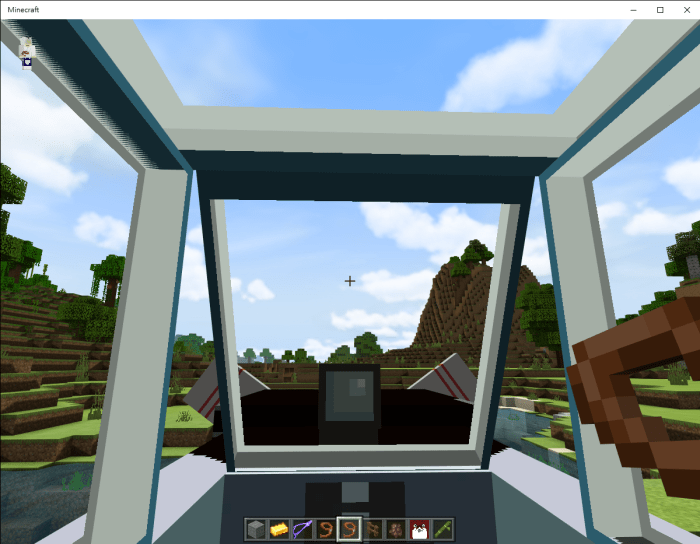 Known Issues
-Ship girl and abyssal will stop fighting each other randomly.
-Dive bomber is hard to aiming.
-Decrease firing rate (Kanmusu & Abyssal).
-Engine sound volume is lower. 
-Full voice lines
Installation
Remember to turn on "Experimental Gameplay" & Allow cheats.
Downloads
Supported Minecraft versions
1.14
1.16 (beta)