Floating Texts is a very useful features for many Servers,… but the only way to obtain them was using plugins for servers. This Addon added an entity called Floating Texts which allow you to name it & make it floating forever!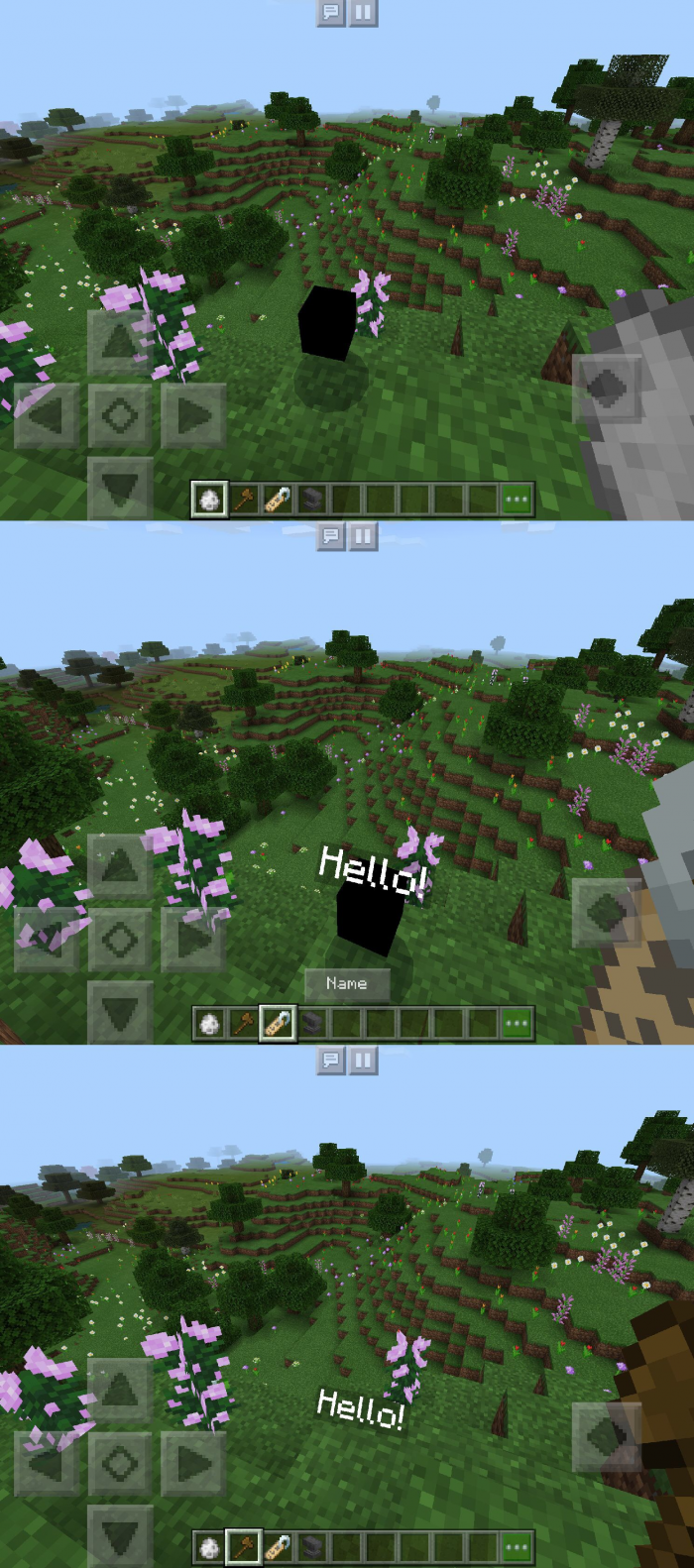 Usage:
First spawn the Floating Text Entity by using command /summon floating:text or using the spawn egg called "floating text" that can be found on Creative Inventory.
Second, use a nametag to name it whatever you want then use a wooden_axe and long press/right click on it to make it disappears.
You can remove it by using command /kill or using Barrier block & long press/right click on it.
TUTORIAL USING VIDEO:
added download link as your request! sorry about those mistakes!
New Banner, New Pack Icon, Now works for 1.10, 1.11, 1.12,... & doesn't need enabling Experimental Gameplay. 
Downloads
Supported Minecraft versions
1.10
1.11
1.12