This addon turns the harmless bat into a dangerous killing machine. Look at it as a challenge. Try spawning 20-30 of them (preferably in an enclosed area) and see how long you can last before you ultimately get killed. It's also useful if you want to make the underground (e.g. caves and tunnels) in Minecraft more dangerous as that is where they will spawn.
Creator: 1234gamer
How does it work?
Bats now have the ability to shoot arrows at anyone who gets too close. In terms of their health they are still quite weak but since they can fly it's actually quite difficult to kill them.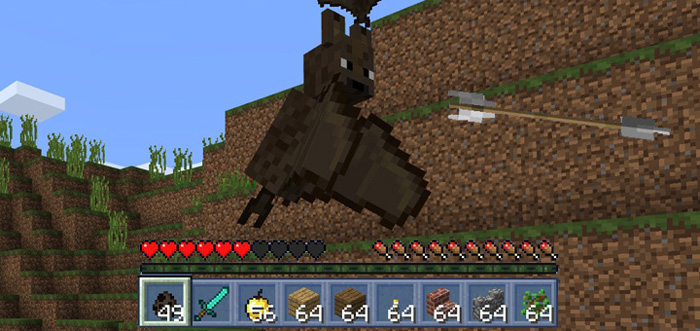 Spawns some of these (or go find one in a cave) and you will soon find yourself in a dangerous kill zone.

Installation
Activate the pack for a world in-game