This seed isn't really a double village since they are connected. The one thing that divides the two villages is a river. It's still a great village seed because in the first village you will find a blacksmith and in the second a beautiful extreme mountains terrain so there are lots of things to experience and explore.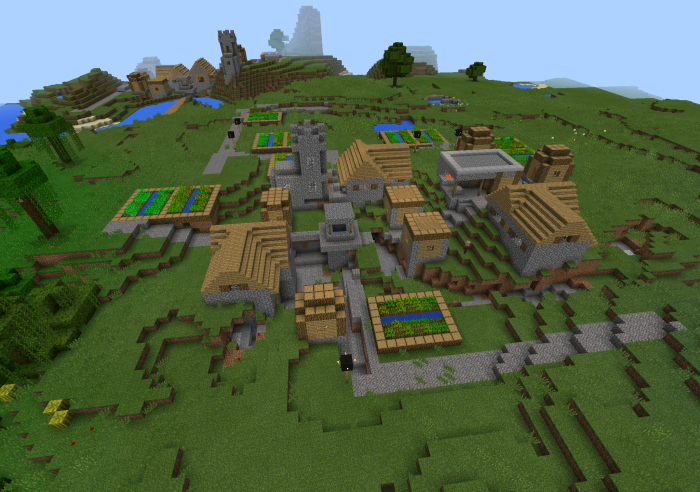 Here are the following items which you will find in the blacksmith's chest.
2 iron ingots
1 iron boots
1 iron pickaxe
2 saplings
As you can see in the image below the second village is located on the other side of the river in a quite interesting terrain with hills and then mountains further ahead.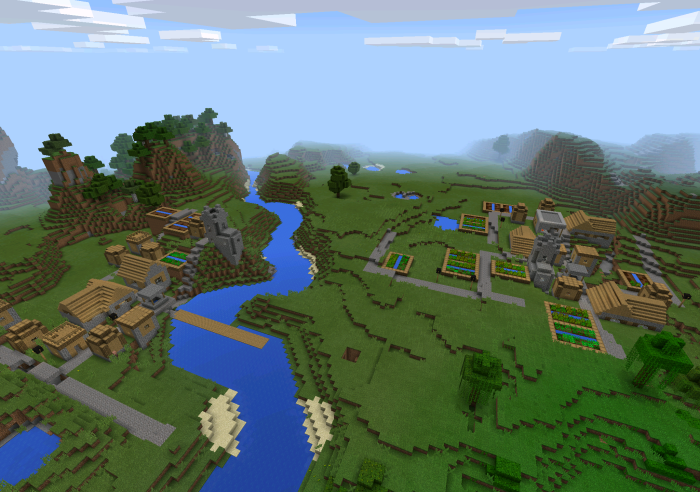 Seed: kind