SG Krazy Kartz is a kart racing game! The track is over 3000 blocks long and takes around 3-5 minutes to complete. You will be timed from the moment you place, paint and ride your kart. The karts addon was provided by Vladu11 with permission. If you get 90%+ score, you will receive a sign that can be placed on the leaderboard. Lets Race!
Creators: SkyGames Team (Twitter) (Website): MCPEtraswen (Owner), FogzGamez (Co-Owner), Luma (Main Builder), GianZMC (Builder), McMCPE1234 (Tester), AmazingGamerPH (Renderer), DJTMGaming (Co-Owner), pattcosmics (Builder), deadmanplaysMC (Builder), LUIS6234 (Builder), Nikilas11 (Builder), HongyiMC (Programmer)
How to race?
Begin by selecting a kart in the lobby. You do that by pressing the button.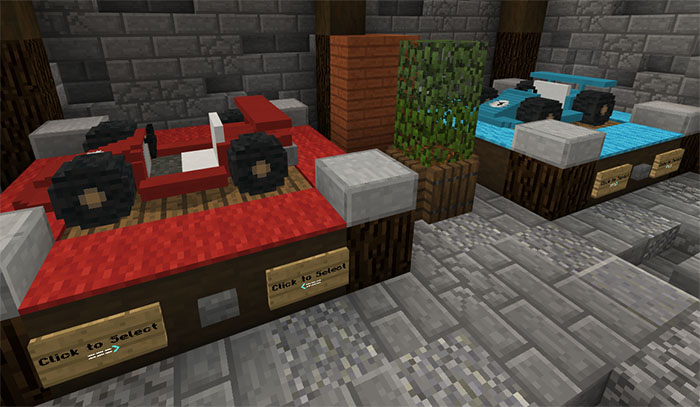 Spawn the kart on the platform outside the lobby, color it and then ride the kart.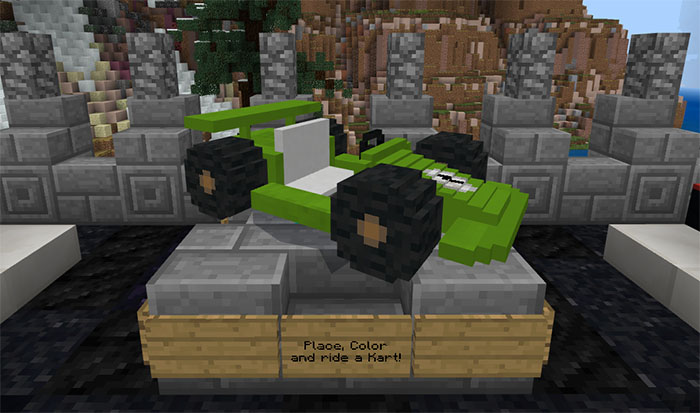 Next you will be brought to the start line of the race track!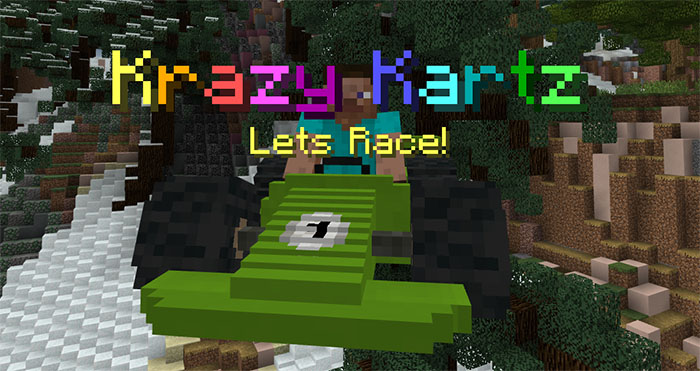 The entire race track takes around 3-5 minutes to complete and on the way to finish there are multiple obstacles, boosts and cool jumps!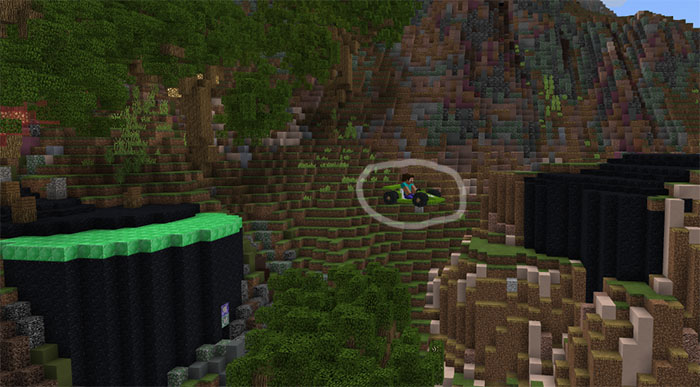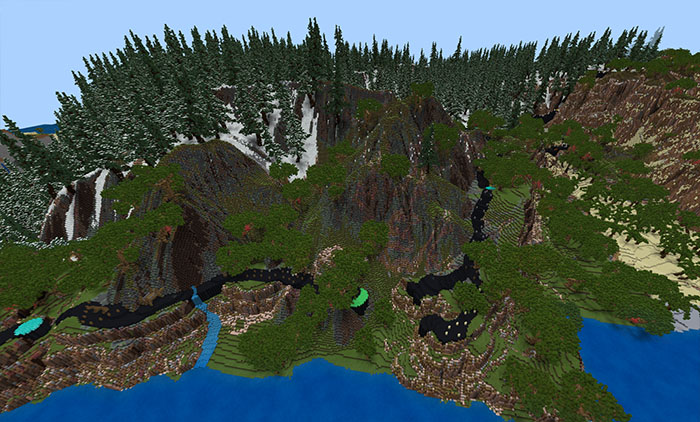 Installation