This is an addon which adds an extremely detailed vehicle to the game. It's made up out of hundreds of pixels which each looks similar to a miniature block in-game. It is really a unique style of 3D modelling which I haven't seen anyone use before this. There are much more shapes to it compared to other vehicles and that's pretty cool.
Creator: Steve_And_Jobs, Twitter Account
How to drive the car?
The creeper is replaced by a Lamborghini which is one of the most detailed models which I've seen so far. A player can sit inside the vehicle and also use it for driving by equipping a key (also known as a carrot on a stick).
iOS / Android: Long press on the vehicle and press Drive
Windows 10: Right-click on the vehicle to take a seat
If you walk up really close to the vehicle you will notice that each pixel represents a miniature version of a block in-game. For example, black is the coal block and so on. The attention to detail is simply mind-blowing.


This picture shows the details best. As you can see, miniature gold and redstone blocks make up some of the interior inside the vehicle.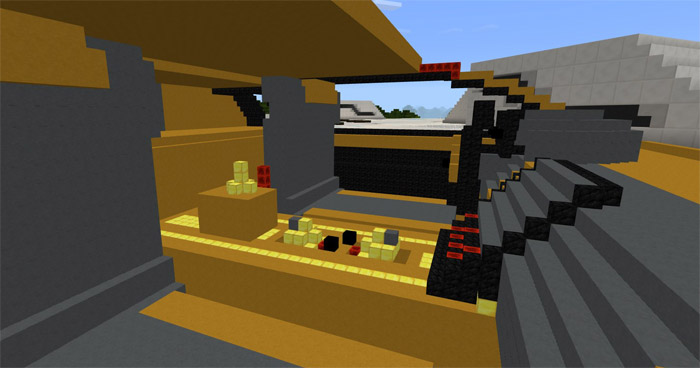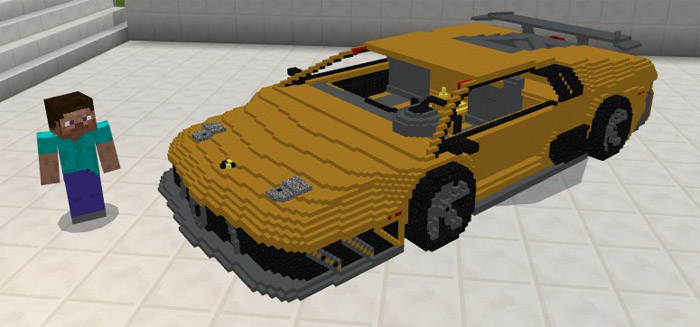 Installation
Activate the packs for a world in-game