Are you fed up of mining and grinding for experience? 
Yes of course you are!
Well there is a solution. Botnori's Legendary Weapons can help you with this. Adding a bunch of ores and brand new weapons to your Minecraft world!
The new ores are combined with the weapons. The ores will start to spawn at the Y coordinates 10-14!
Do you want to be powerful with new weapons?
Yes you do well today I bring you Legendary Swords V3.5
This addon brings 5 brand new ores and a bunch of OP swords to your minecraft experience these swords are dangerous and have special features!
The 5 new ores are:
Black Iron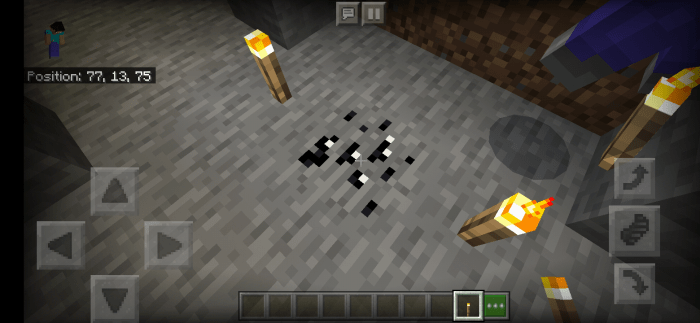 Ice Ore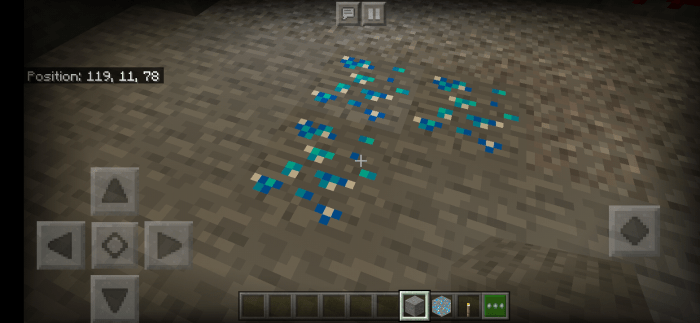 Amethyst Ore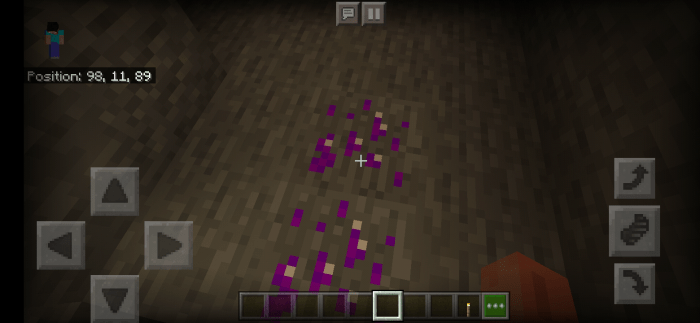 Energized Ore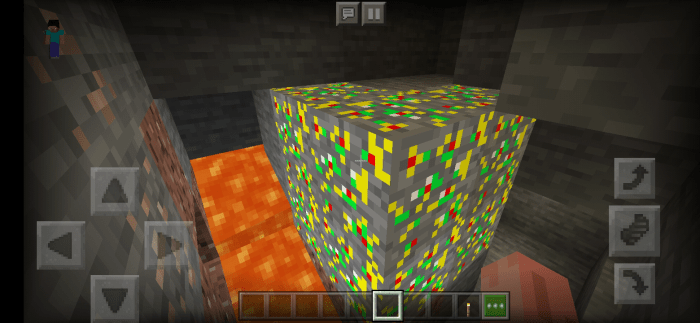 And heart essence ore!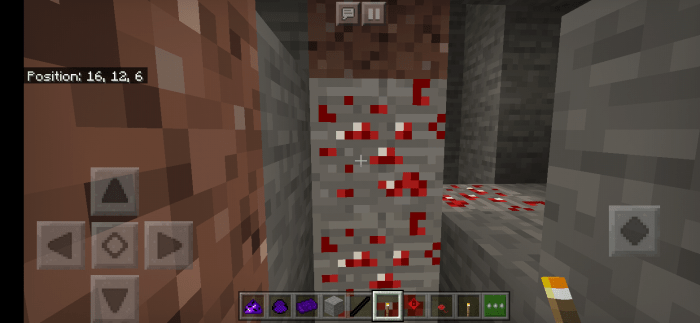 These Spawn at Y10 – 14
Their are 2 types of hammers:
Stone Hammer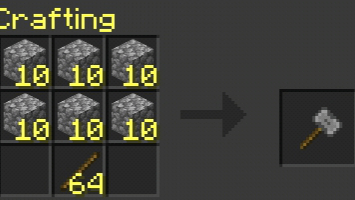 Diamond Hammer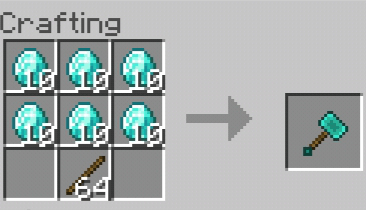 The items added are:
Corrupted Amethyst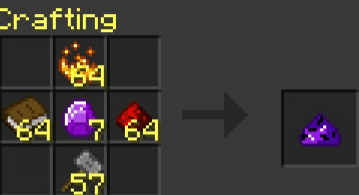 Water Gem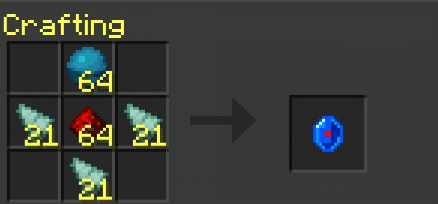 Reinforced Blaze Stick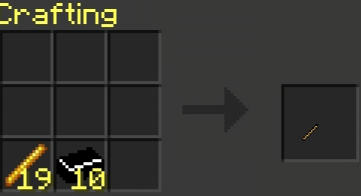 Black Iron


Ice Ingot


Ice Stick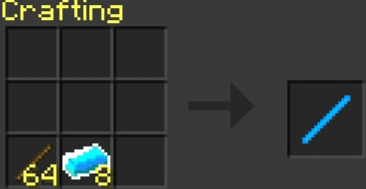 Energized Emerald


Added new items
Obsidian powder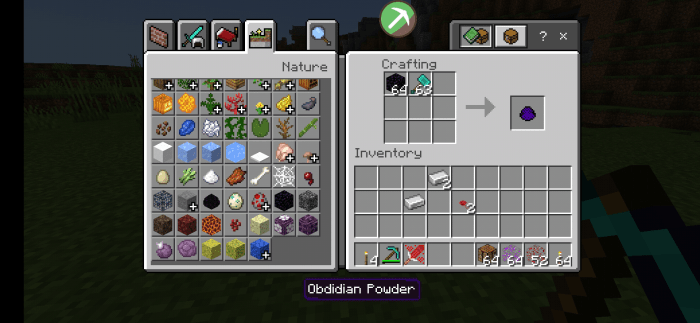 Obsidian ingot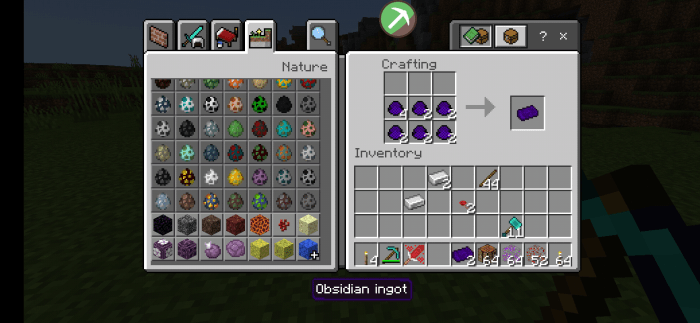 Heart essence dropped of the Heart essence ore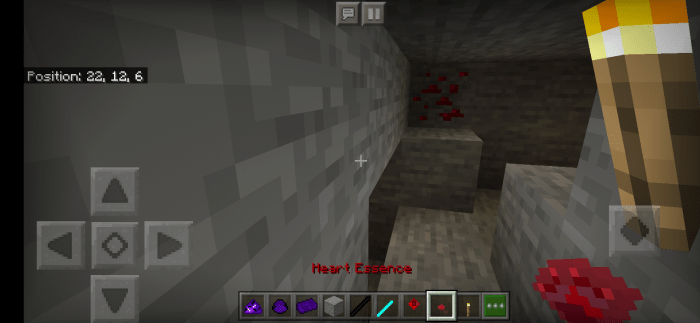 Heart gem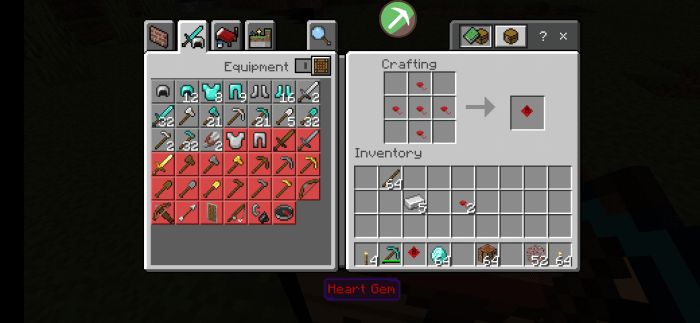 Black_Iron stick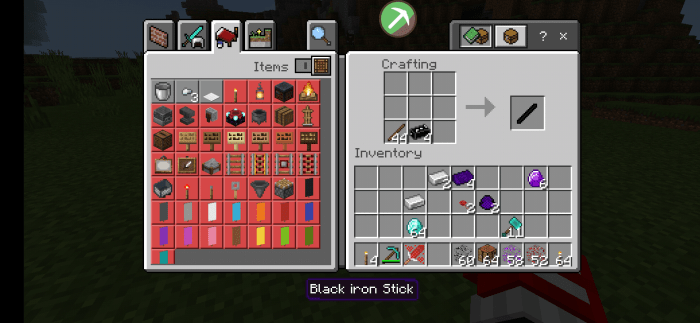 Diamond stick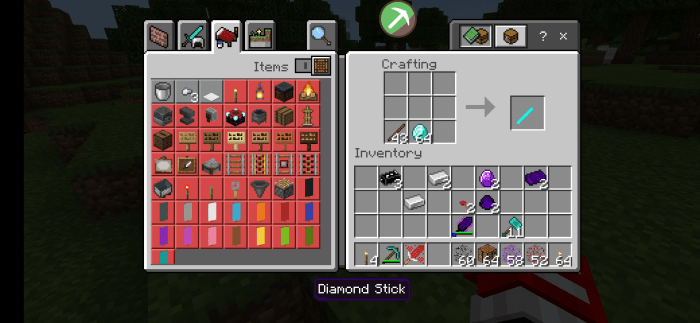 Added new swords:
Heal Sword it deals 32 damage and gives you
Health_boost and Regeneration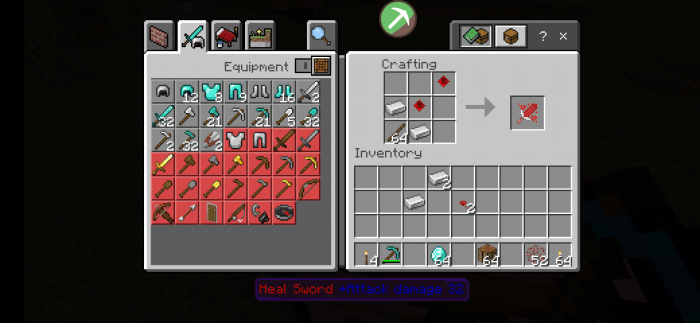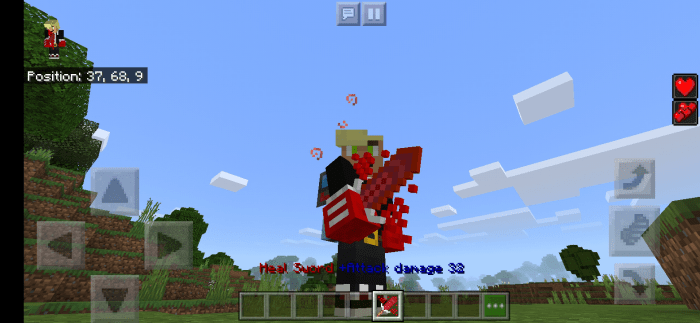 Ancient blade it deals 55 damage and gives you strength resistance and slowness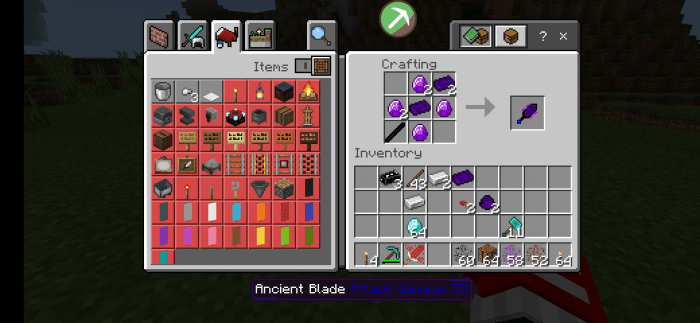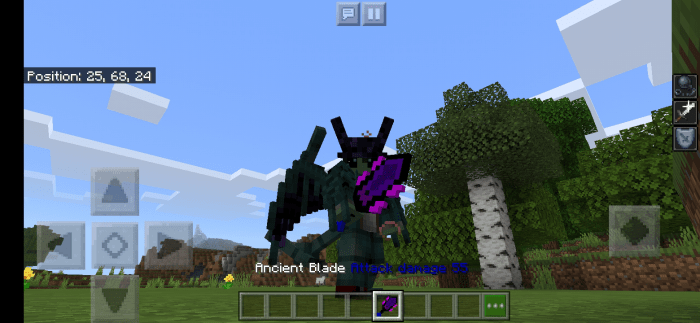 *Snow StormSword* the sword of thesnowiestmountain ever. It deals 35 damage and gives you Speed And Water breathing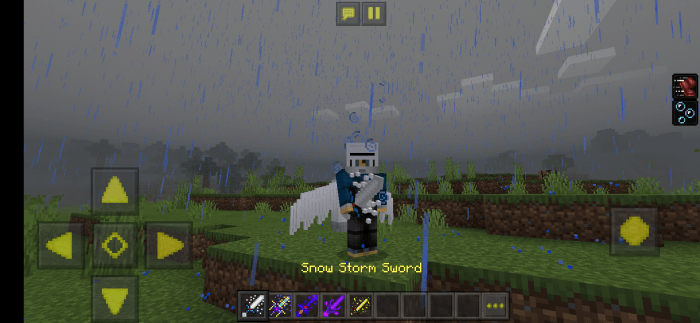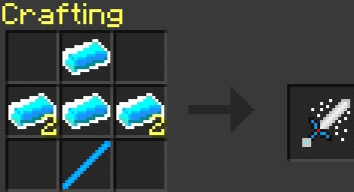 :Waterfall Sword* The sword of the water gods. One of my favorite swords because i love explore the oceans.
Crafted with the water gem
It deals 45 damage and gives you conduit_power, nigth_vision, resistance and speed 🙂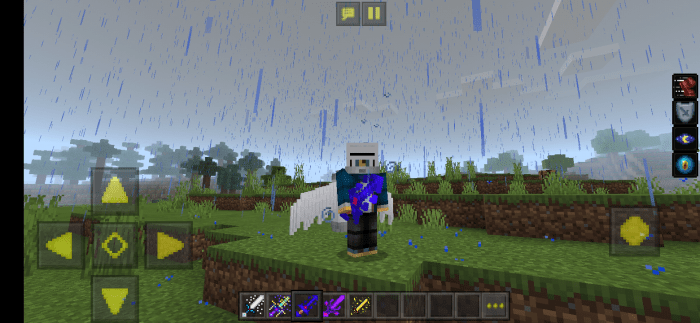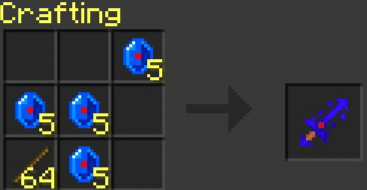 :Flaming Sword* the sword of the king of nether.
Crafted with ReforcedBlaze Rod and black iron.
It deals 45 damage and gives you
absorption,fire_resistance, resistance and slowness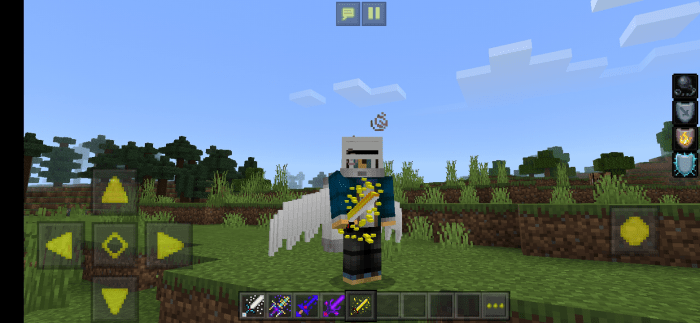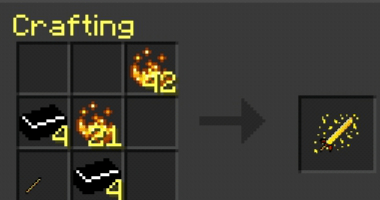 *Powered EmeraldSword* the sword of the ligthning gods. Crafted with the powered emerald.
It deals 35 damage And gives you resistance and slow_falling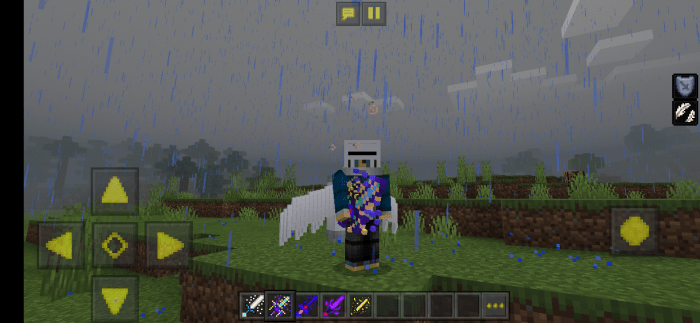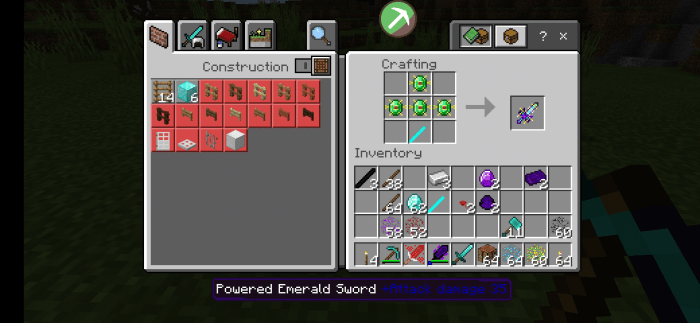 :Corrupted AmethystSword* And one of the best sword it comes of the corrupted world.
Crafted with the corrupted amethyst.
It deals 40 damage
And gives you invisibility, regeneration and strength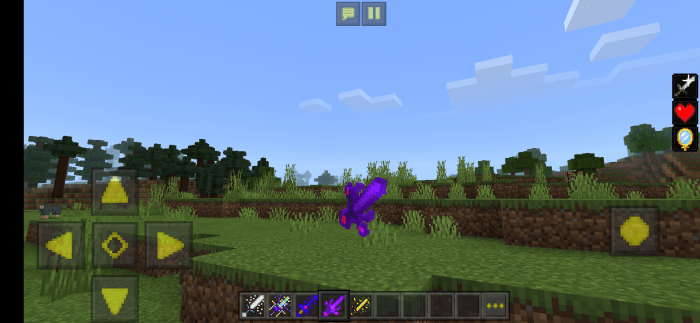 TO CRAFT THE C.S.W.E.F Sword CRAFT THE SWORDS FIRST THEN ADD THE DIAMOND HAMMER TO GATHER PARTS
For example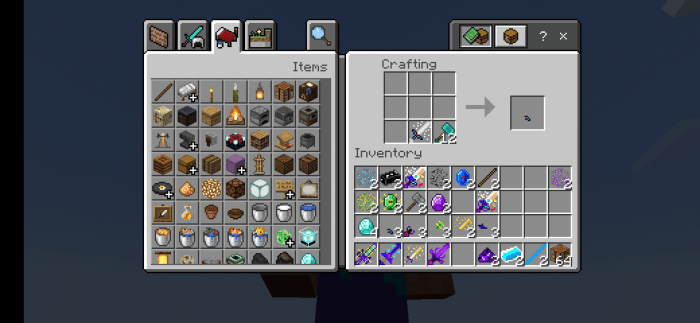 C.S.W.E.F Sword is all the swords together makes the C.S.W.E.F Sword it haves 200 damage cuz you add all the damages of the swords it gives you 200. To craft it you need the parts of the swords
Hope you enjoy my addon😁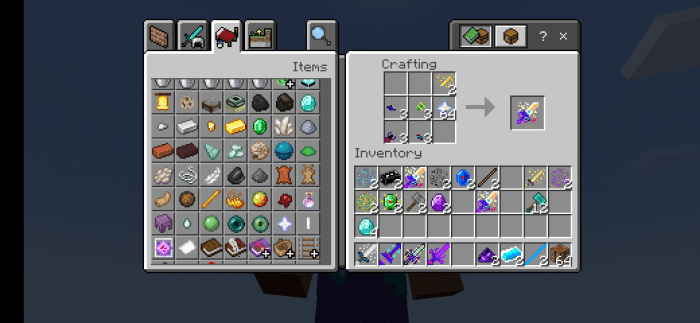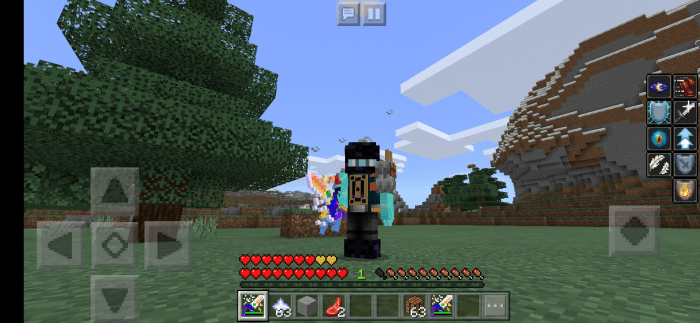 Updates Soon
Added new items added new swords changed crafting for Amethyst sword changed crafting for emeraldsword Added new ore
Fix bugs 
Have fun!
Changed submission changed some of the brief description bug fixes
Changed BriefDescription bug fixes changed something on the submission Anything to see here
Changed pack icon added new Sword changed submission and bug fixes
Just another change log idk why always mcpedl denied denied denied bye
Another note to the textures of the creator on nova skin sorry for that
Just make a note of the sword textures
Sorry for that and have fun!!!
:) :3
Changed the submission and bug fixes and etc etc
Have fun!! :)
Installation
Activate both packs behavior and resource and activate experimental gameplay to work correctly
Note:     i create all the textures 
Downloads
Supported Minecraft versions
1.12
1.13
1.14
1.15 (beta)
1.16 (beta)