The Legendary Weapons Addon adds five new and amazing weapons to the game. Every weapon deals different damage and got a unique ability. Such as with one you can fly in the void while with another you can become undestructable. It's a fun and easy mod to play around with as each weapon got its own unique crafting recipe.
Creator: 1x3y5
Weapon IDs & Crafting Recipes
Mountain Feller Hammer (327) - 6 netherracks + 1 stone
Netherfire Sword (326) - 6 netherrack + 1 iron ingot
Heaven Sword (322) - 5 diamonds + 1 gold ingot + 1 iron ingot
Aegis Fortress (342) - 6 iron ingots + 1 gold ingot
Void Warrior Battle Axe (335) - 4 diamonds + 1 redstone
Heaven Sword
The attack damage is nothing special but the extra abilities surely are something out of the ordinary. Fall damage is reduced to zero and if you hold the screen you will be launched up into the air forward.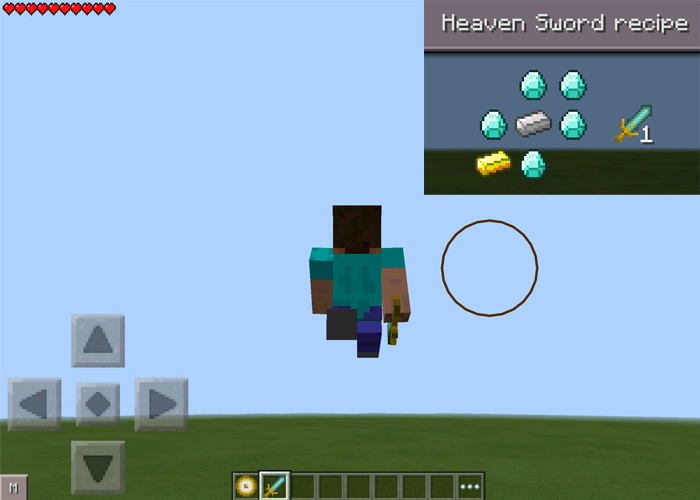 Void Warrior Battle Axe
It got average attack damage but the cool extra ability includes the possibility to fly in the void. The void is the area that's located underneath the bedrock if you dig straight down. It's an empty space which look kind of cool.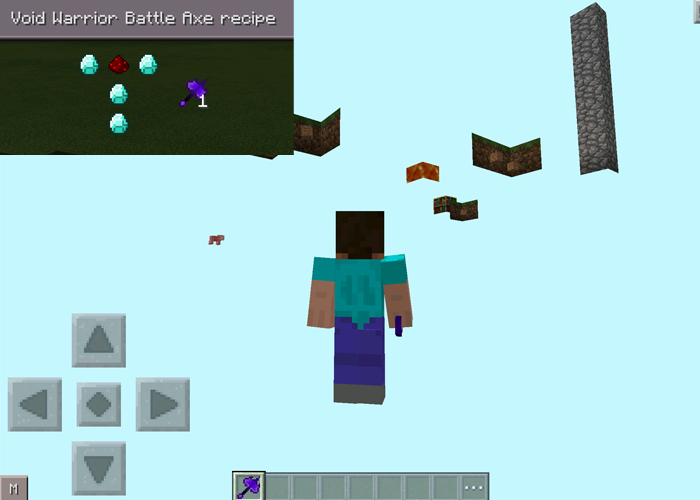 Aegis Fortress
This is a magical medallion rather than a weapon which will protect you from any kind of damage.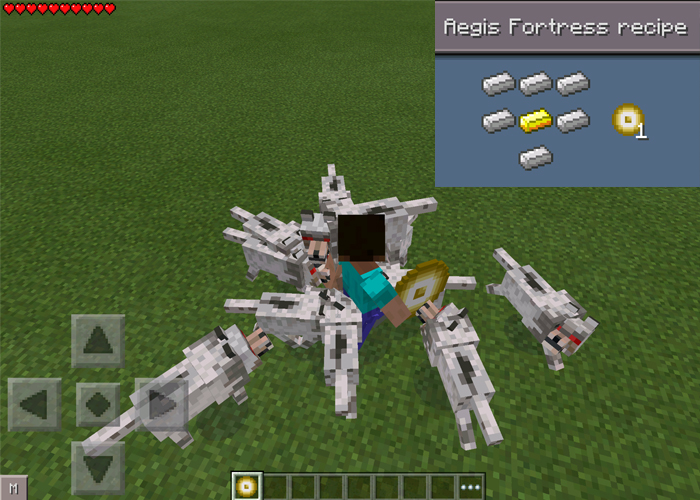 Netherfire Sword
Deals a lot of damage and any lava damage you take will be drastically reduced.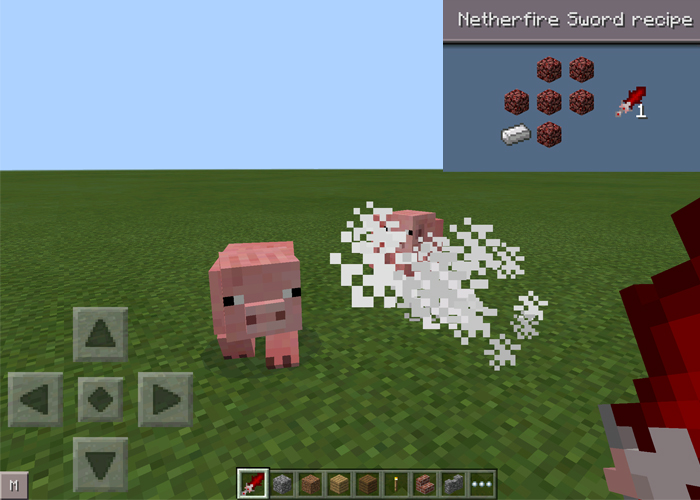 Mountain Feller Hammer
The most powerful weapon in terms of damage compared to the other new weapons. The extra ability includes jumping when you hold the screen.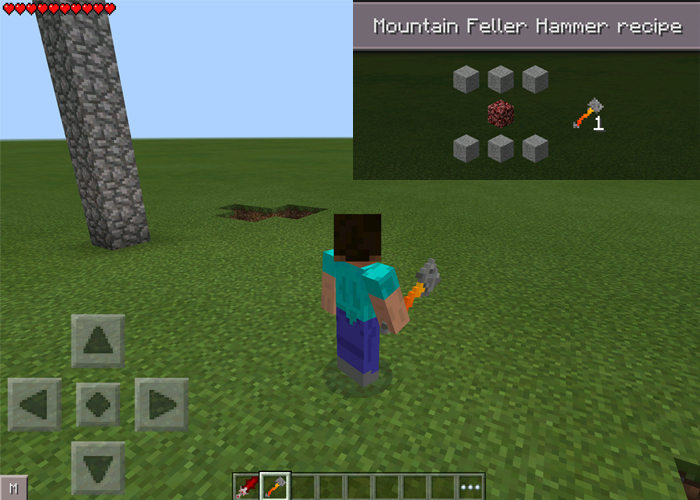 Download Mod (.apk file) (Dropbox)
Download Textures (Dropbox)
Download Mod (.apk file) (MediaFire)
Download Textures (MediaFire)