This is the first add-on to replace the existing boats with complete new ones. These ones are based on some boats in real life which are used for going on a tour in a theme park. Right now they can only seat one player and they are controlled pretty much the same as to an ordinary boat. It's definitely a great upgrade from the previous vanilla design!
Creator: Vernian LEMO – TDR build, Twitter Account
How does it work?
The new boats replace the old boats, so this means to obtain them you can use any of the previous crafting recipes for crafting a boat. The only difference between each boat is their color.
Max 1 player can sit in one boat at the same time and it is controlled similarly to the normal boat in Minecraft.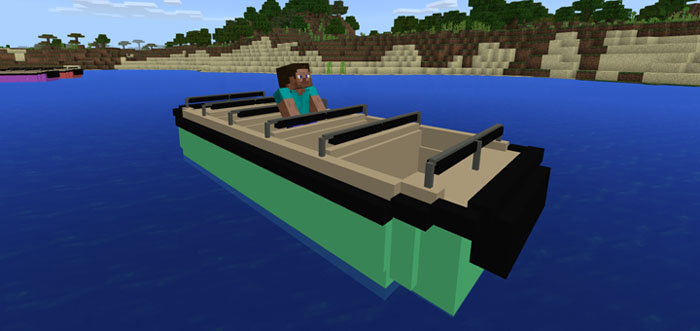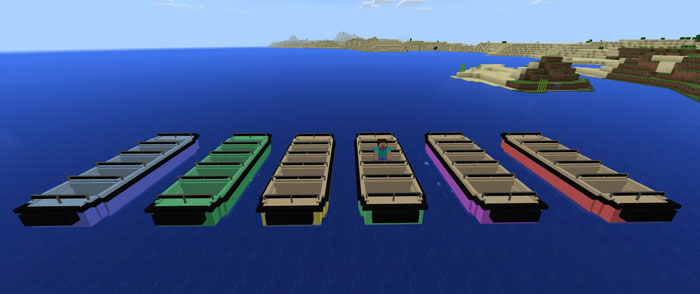 Trailer
Installation
Activate the packs for a world in-game