This texture pack replaces some of the textures which by default according to some people (myself included) look too pixelated and thus sometimes annoying. The sun, moon, glass and glowstone are some of the things which I truly think look at least five times better if you use this pack. But it's all just a matter of taste so I can only base this on my own ideas.
Creator: Vladu11, Twitter Account
Updated: 27 June, 2017 (read changelog)
Changes
You can find a full list things which have been redesigned in the bottom of this page. But here are some images of textures which have been replaced in-game.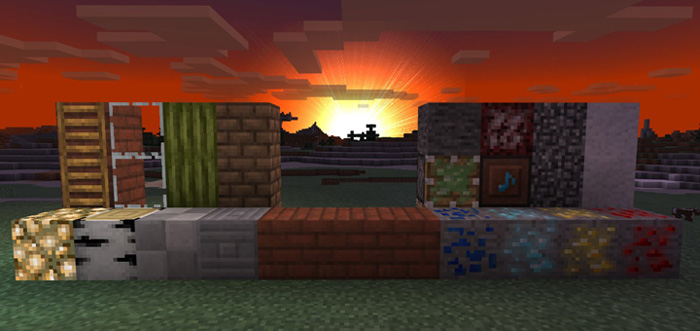 Birch wood log, ladder: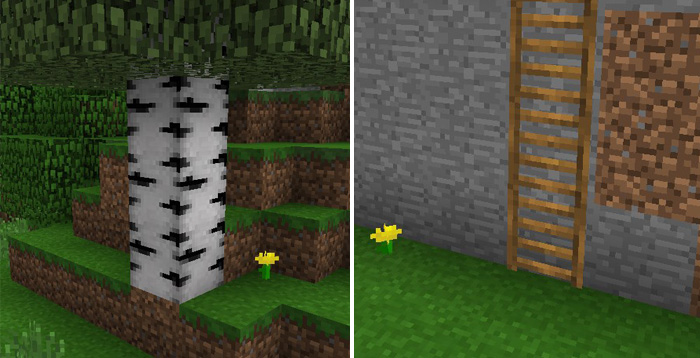 Bricks: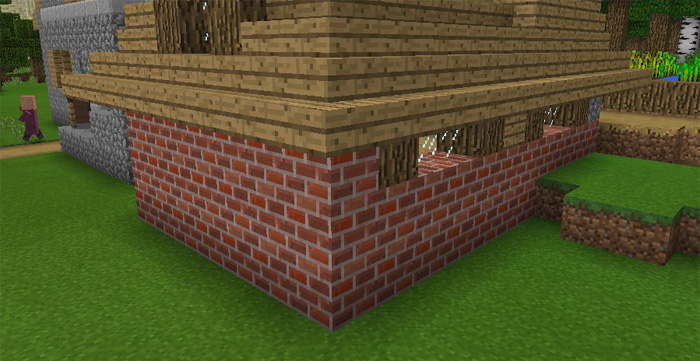 Sun, moon: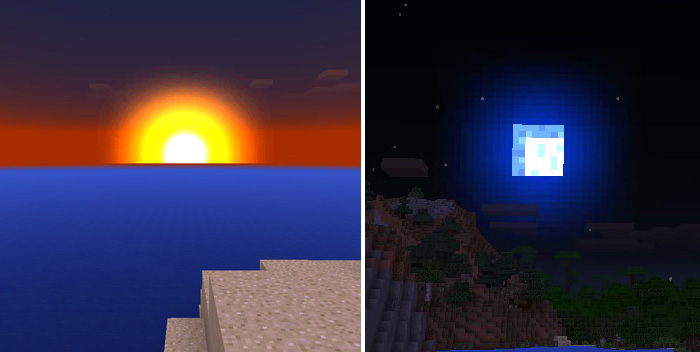 Granite, diorite, andesite: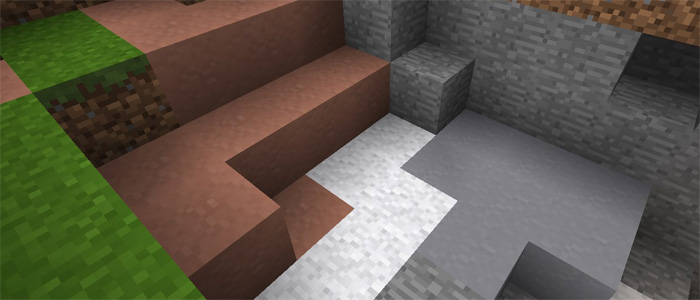 Diamond ore, iron ore: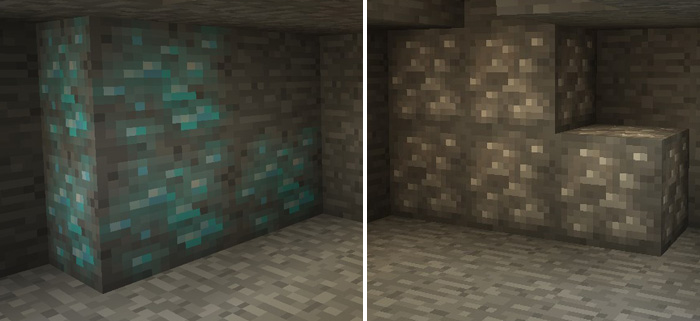 Glass block: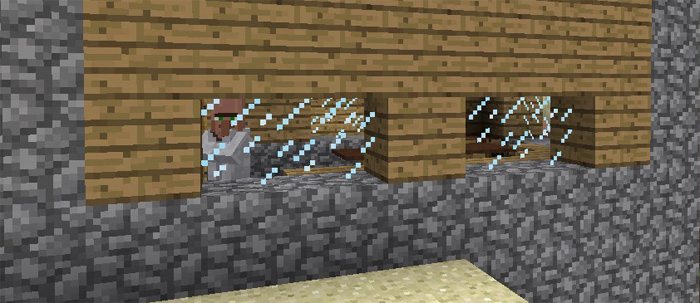 Glowstone: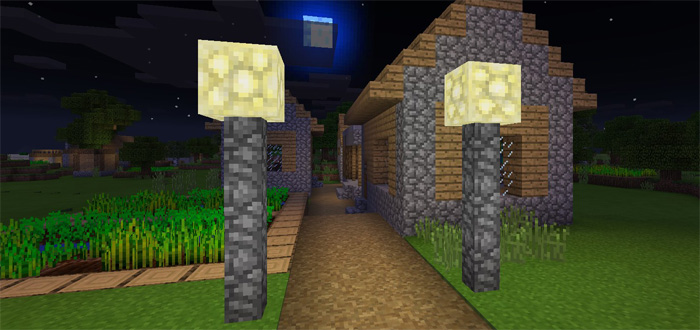 List of all things which have been changed:
Blocks

Bedrock
Bricks
Clay
Ores are glowy
Dandelion
Furnace (on)
Glass
Glowing Obsidian
Glowstone
Grass Path
Gravel
Terracotta Blocks
Item Frame
Ladder
Birch Log
Melon
Nether Bricks
Noteblock
Sticky Piston
Nether Reactor Core
Netherrack
Quartz Ore
Andesite
Polished Andesite
Diorite
Polished Diorite
Granite
Polished Granite
Water

Items

Cooked Chicken
Golden Apple
Apple
Gunpowder
Glowstone
Redstone Dust
Null Egg
Bread

Mobs
Other

Sun
Moon
Water
Explosion Particles

Sounds
Trailer
Installation
Open Minecraft PE
Press "Settings" on the start screen
Go to "Global Resources" and apply the texture pack
Click here if you rather download a .ZIP file for this pack!