The levitation effect is a status effect which is introduced in version 0.17.0 (or 1.0) of Minecraft Pocket Edition. Without the use of any addons you can only get this effect by being hit by a shulker projectile. And by the way, shulkers are mobs spawning in the End.
This addon replaces the XP bottle with a Levitation Bottle which you can throw on other mobs or yourself to make them or you start levitating.
Creator: Kiritocris55, Twitter Account
How does it work?
The Levitation Potion replaces the Bottle o' Enchanting (XP). There are two mobs in-game which drops this bottle. You can either kill one of them or get the bottle from the inventory in creative mode.
Enderman: 1 – 3 Levitation Bottles
Shulker: 1 – 3 Levitation Bottles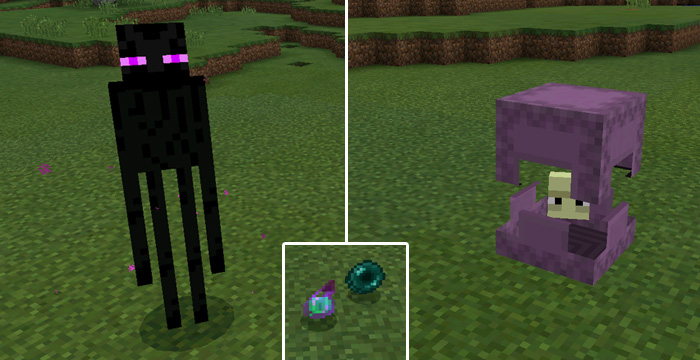 You can use the Levitation Bottle in both of the two gamemodes. But it's primarily in survival mode where it's useful.
Throw the potion on yourself (by throwing it up into the air) to give yourself the potion effect. The effect lasts for 25 seconds and during this time you will slowly ascend up into the sky.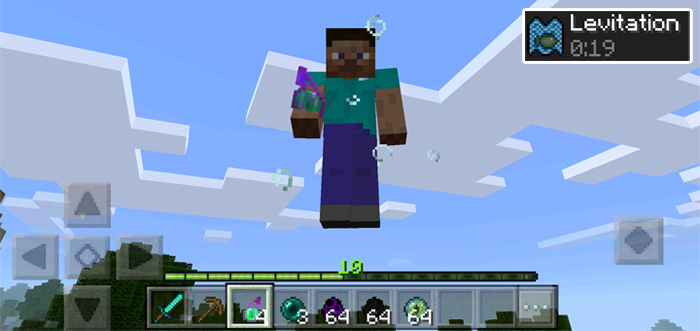 You can also throw the potion at other mobs to make them levitate. And then 25 seconds after the effect has passed most of them will fall down and die.
Flying pigs are real!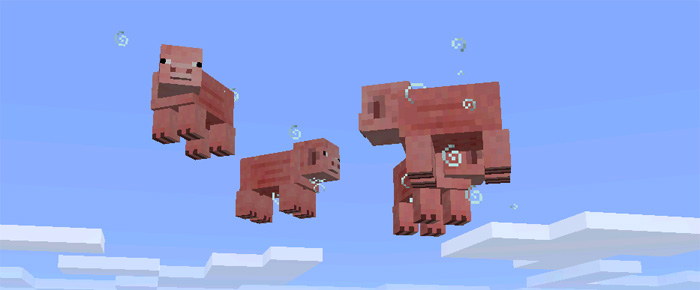 Installation
This add-on is limited to 0.17.0 users only!
Apply packs for a world in-game
Optional: Download a .ZIP file for this add-on.