The Light Bridge and Door Mod adds two new blocks to the game which can be used to build futuristic looking doors and bridges. It's the perfect modification if you want to be able to limit access to particular creations you have built.
Creator: Wartave, Twitter Account
Light Door
A light door can be any height and width. This is purely an example of how it can look. To activate/deactivate a the door tap on the Light Door block.
Light Door (152) - 9 redstones (use a stonecutter to craft it)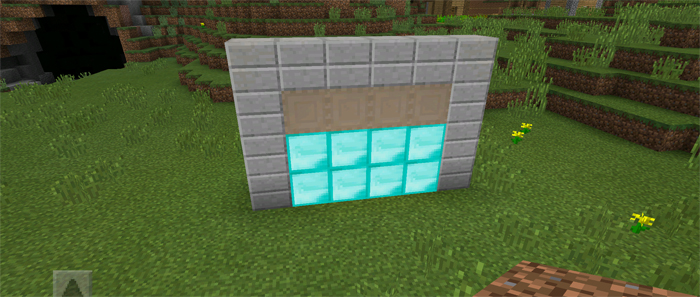 Light Bridge
To build a light bridge there are a couple of things you need to keep in mind. The first thing is that there should always be another Light Bridge block on the opposite side of the other. Otherwise the bridge will stretch too far.
The second thing you need to know about is that you can only activate the light bridge by tapping on the short side of the block.
Light Bridge (150) - 4 redstones + 2 iron ingots + 2 glowstone dusts + 1 diamond