Time to go, to unknow places, called The Maw, Hi there Little Nightmares fans! Do you ready for this pack? because this is will surprise you!. Little Nightmares GUI in Minecraft BE!.
So, where we will started? oh yeah! so this pack have so many changes to the gui and shader! so it will looks more creepier while in-game.
* IN PACK INCLUDE :
-Little Nightmares GUI
-Main music background (Lure of the Maw)
-Shader! (Work in Windows10,XBOX, Mobile)!
-Font
-Custom Death
-Skin (Mono,Six)
-And many more!
Settings you must change :
* Outlined Selection Box *
-=| START MENU |=-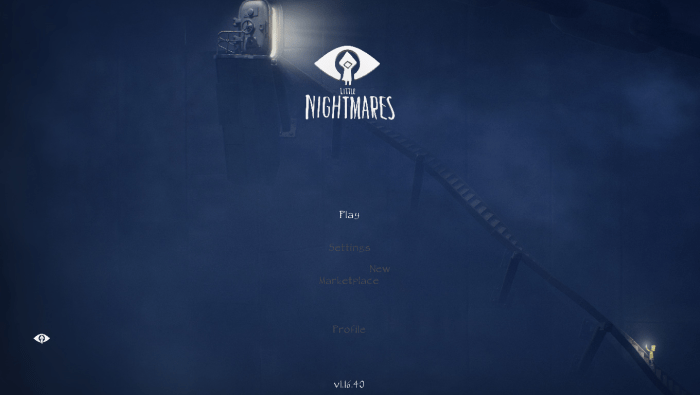 Look's really simple thought
-=| PLAY SCREEN |=-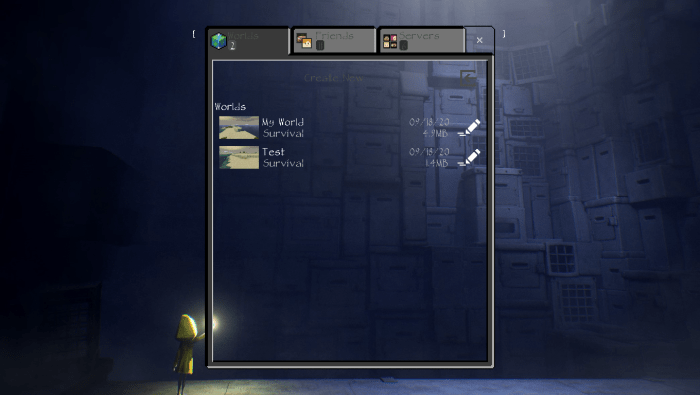 It'll really hard to see if you are on XBOX.
-=| SETTINGS |=-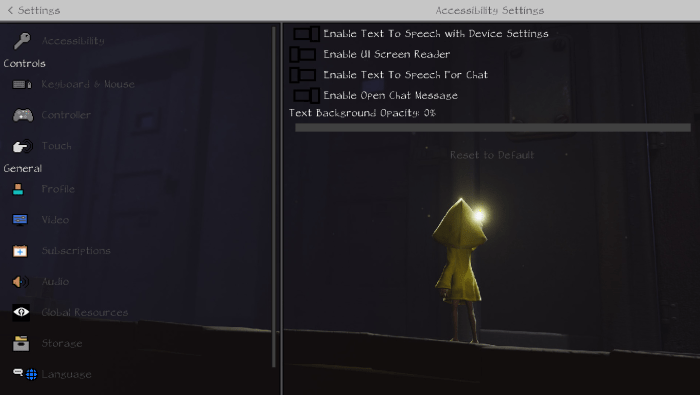 Simple and Clean
-=| MARKETPLACE |=-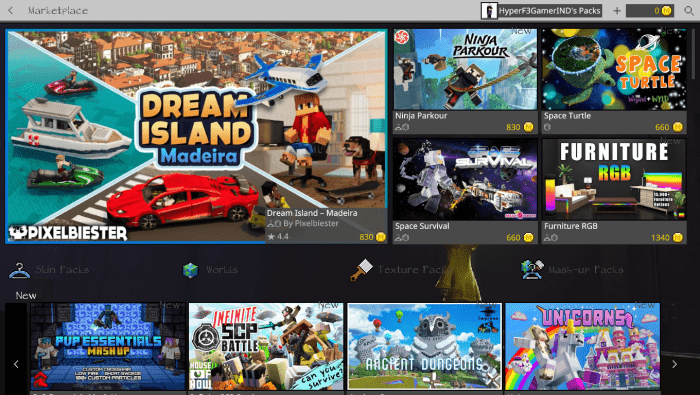 Nothing Fancy in here
-=| PROFILE |=-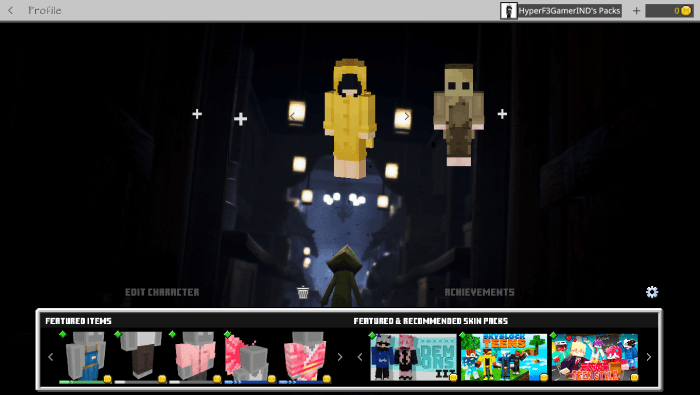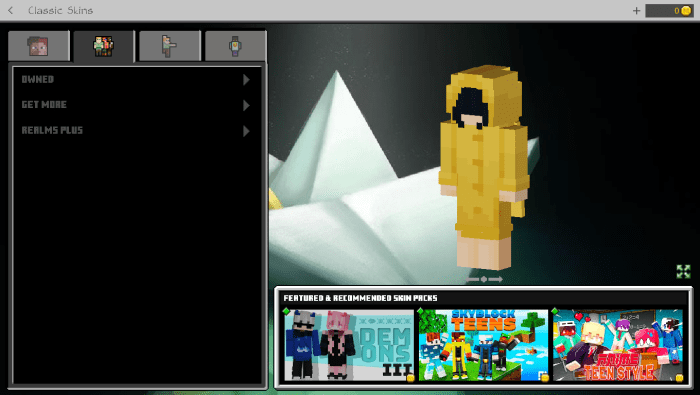 Simple and Dark.
-=|Create New World|=-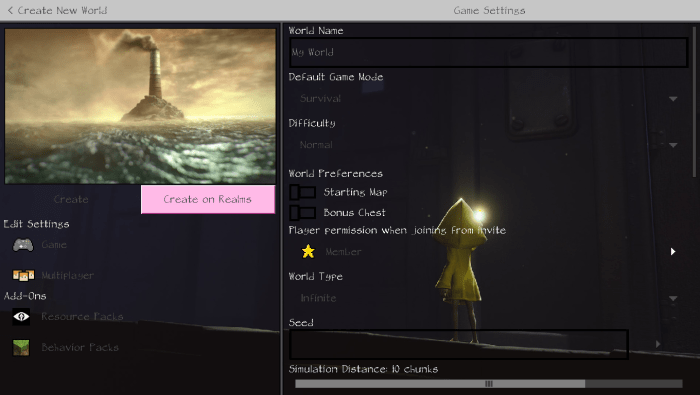 -=| IN-GAME |=-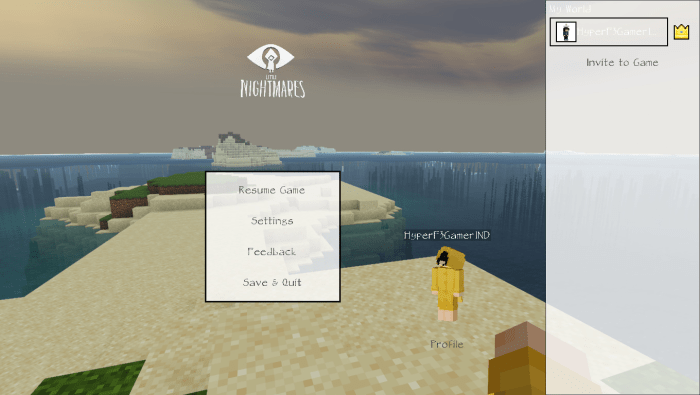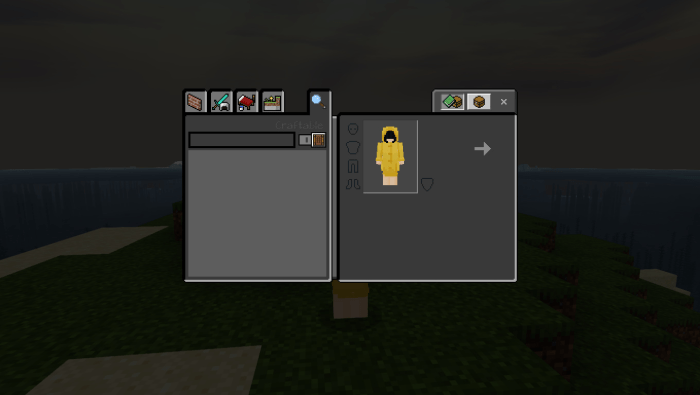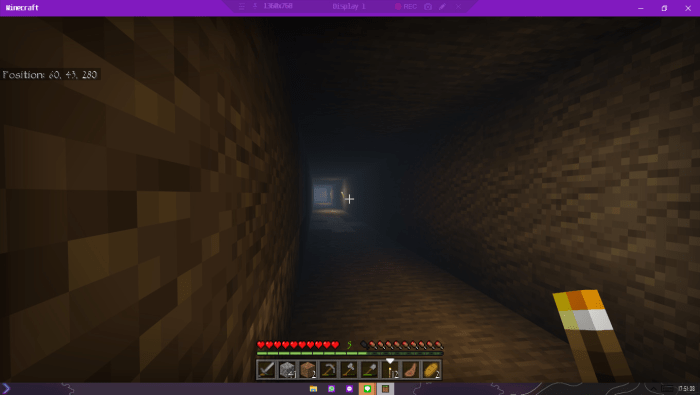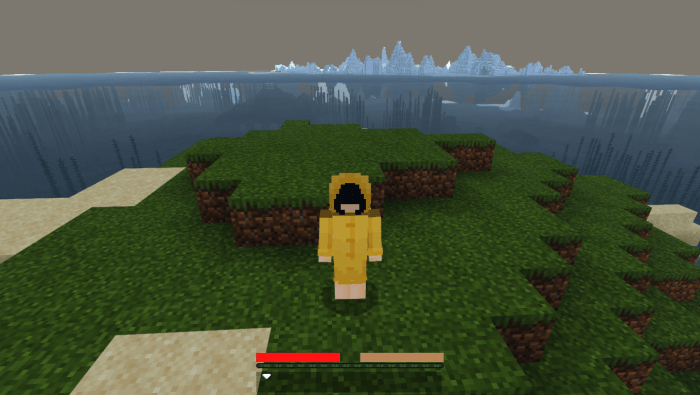 A simple GUI.
-=| LOADING SCREEN |=-
Sometimes it's Flickering…
-=| Video |=-
Do not Claim This Creation as yours!
You can modify this resources pack!
do not share the direct download link, but the link to mcpedl!
Added Six and Mono skin to download folder.
Fixed Main Menu music.
Installation
1. Click Download
2. Wait 5 second's
3. Click SKIP
4. Click Allow
5. Download and apply
Downloads
Supported Minecraft versions
1.14
1.15 (beta)
1.16
Resolution
128x
16x
256x
32x
512x
512x
64x
8x
Shaders