Have you ever gone on a great adventure with a friend but noticed that your inventory got piled up too quickly? This addon provides a solution for this problem. It makes it possible to use every player (in multiplayer) as a chest with 27 slots each available for storage.
Creator: TifaLockhart, Twitter Account
How to open a player chest?
This addon makes it possible to use other players as portable chests. Each player chest include 27 available slots. The storage space can only be accessed by other players and not by the player itself.
iOS / Android: Sneak and press down your finger on the player which you want to "open" and press "Open".
Windows 10: Right-click on a player
A graphical user interface will open which you can use to store or retrieve items. If a player dies then all of the blocks and items stored on that player will disappear.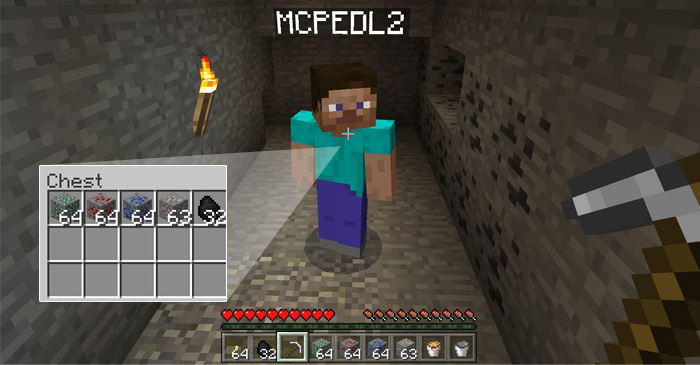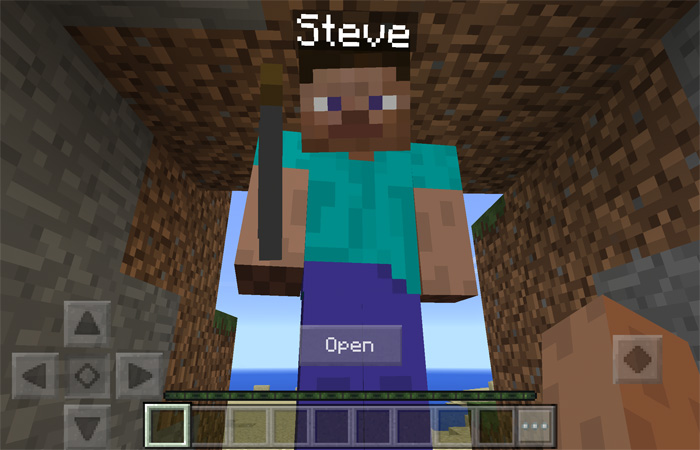 Installation
Create a world (or exist an existing world) and activate the behavior pack
You can get a .ZIP file for this addon here.