This addon adds 66 new items in Minecraft, which you can obtain by smelting, crafting or killing vanilla mobs. There are candies, meats and salty dishes. There are also items that you can't eat but they are necessary to craft some foods.
The most of the items can be crafted by many vanilla items. Here is the complete list of all the added items :
Raw Bacon
Candyfloss
Breadcrumbs
Butter
Caramel
Cheese
Chicken Piece
Chocolate Bar
Ice-cream Cone
Grilled Bacon
Cooked Fry
Fried Nugget
Milk Cream
Flour
Fried Egg
Fry
Gelatine
Grated Carrots
Grilled Marshmallow
Sweet Berry Ice-cream
Melon Ice-cream
Chocolate Ice-cream
Apple Ice-cream
Caramel Ice-cream
Love Apple
Marshmallow Skewer
Marshmallow
Mashed Potatoes
Nugget
Sunflower Oil
Salt
Burger Top Bun
Burger Bottom Bun
Cheeseburger
Beef Burger
Pork Burger
Chicken Burger
Muffin Mold
Muffin
Chocolate Muffin
Llama Meat
Horse Meat
Squid Meat
Cooked Llama Meat
Cooked Horse Meat
Cooked Squid Meat
Green Gummy Bear
Blue Gummy Bear
Purple Gummy Bear
Red Gummy Bear
Fish Soup
Pumpkin Soup
Chocolate Dungs
Honey Madeleine
Cactus Soup
Melted Cheese
Scrambled Eggs
Apple Pie
Mushroom Pie
Salmon Pie
Apple Juice
Beetroot Juice
Cactus Juice
Carrot Juice
Melon Juice
Pumpkin Juice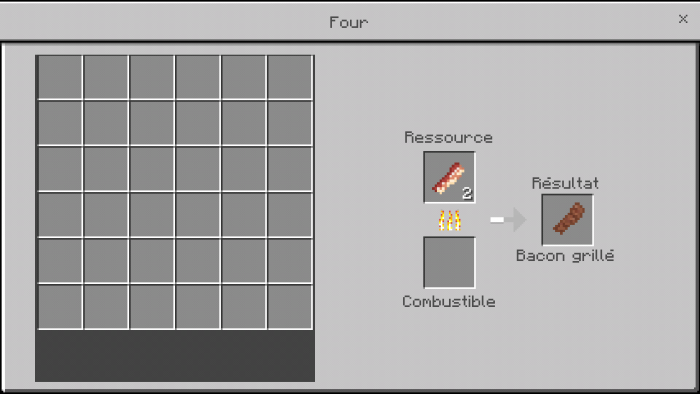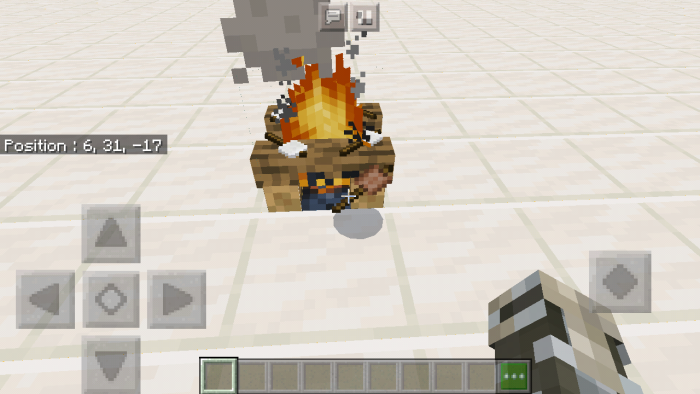 If you want to know all the recipes, you can download the file called "recipes.zip" which contains others screenshots of every furnace or crafting recipes added (for the ice-cream, you can replace berries by chocolate, melon, caramel and apple — you can obtain llama, horse and squid meat by killing respective mobs) :
If you play in creative or if you are used to cheat (No good !), you can tap in the chat:
/function food1 /function food2
/function food3 /function food4
These functions will give you all the items (maximum 20 per function, that's why there are 4).
Then you just have to enjoy and feast !
I have changed the download links for the files and the storage site, which is better.
Downloads
Supported Minecraft versions
1.13
1.14