Was it hard to find minerals in the wild?
Can't you see the diamonds and the emeralds?
Do you need an add-on with a mineral location?
This addon is for you.
Enjoy the wild.
How to install it?
Simply import the pack to your game and apply it to your world.
How to work?
First you need the command block
chat the /give @s command_block

And next set up the command block.
command block's seting is repeat, unconditional, alway active.
chat in the text box "function dr_ore"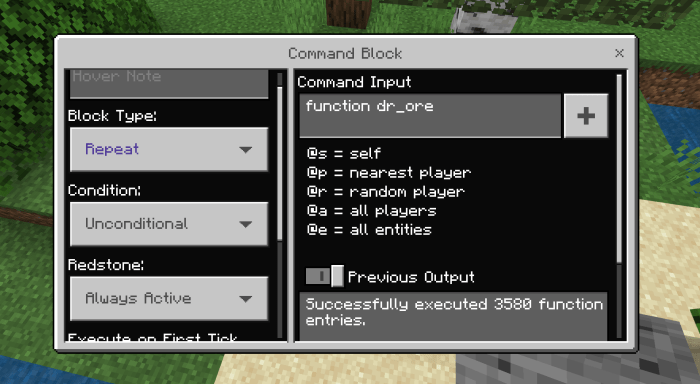 Now, if you close the text box and find the same phrase in the chat like this picture, it is applied.

If you walk the world, show the minerals on screen under the few blocks

Downloads
Supported Minecraft versions
1.12
1.13
1.14