23 more custom blocks for version 1.16.100.56 and 1.16.100.57
Blocks like, refrigerator, chair, tables, couch and others
Soon I will add new custom blocks for the add-on, so follow me on Twitter @Loled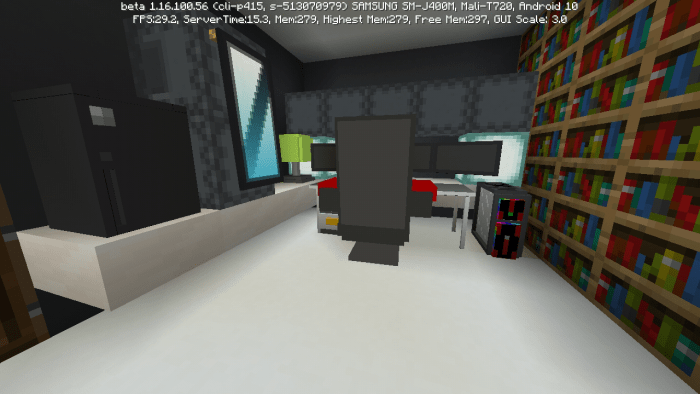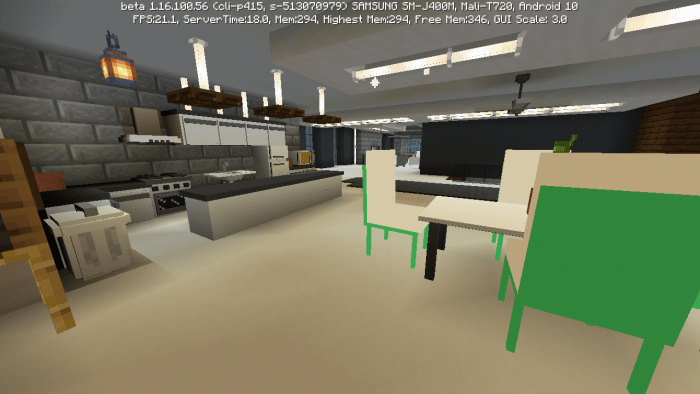 This is my new add-on for version 1.16.100.56 beta and 1.16.100.57. This add-on adds 23 new decorative blocks to your Minecraft.
This Addon is still in beta, it is likely to have errors in models, textures and code errors.
For more information visit my Twitter @LoledBr
This version of the add-on serves to test some custom tile features..
The bedside lamp can interact to turn the flashlight on and off, no redstone mechanism required, you can interact by touching it.
This addition version brought some news.
Having added new blocks, entities and more interaction with the blocks in addition to correcting some things…
Warning: This add-on was published on MCPEDL.COM, it is not allowed to publish this add-on on other websites of Minecraft Addons without permission.
If you will review this add-on on YouTube, put the download link from mcpedl and not put the direct download link
To obtain the new blocks, you must use the commands:
/ give @p loled:
/ function loled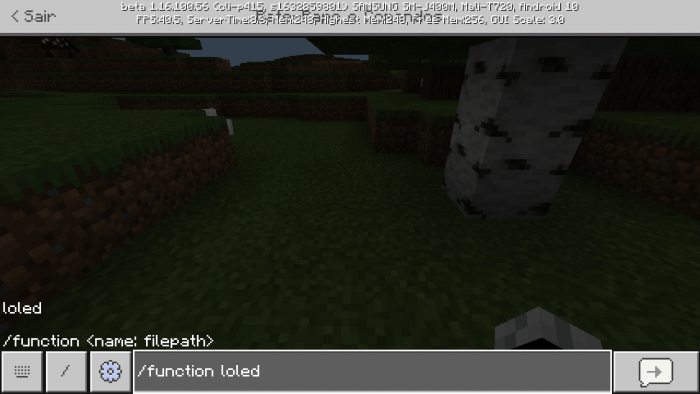 What's new in the version below
Curtain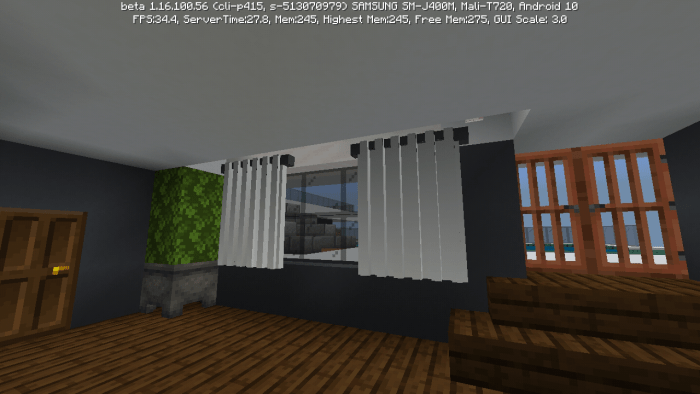 TV working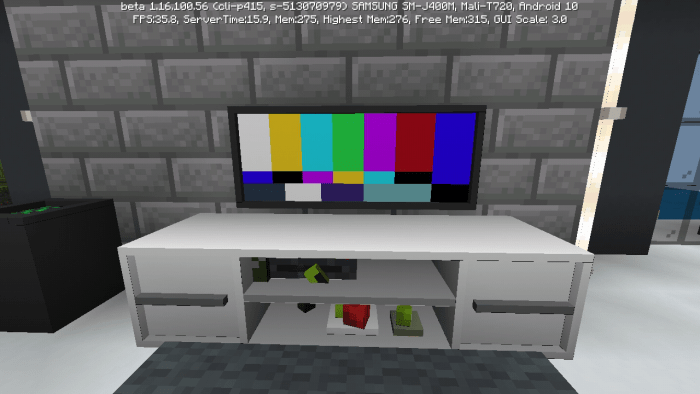 Microwave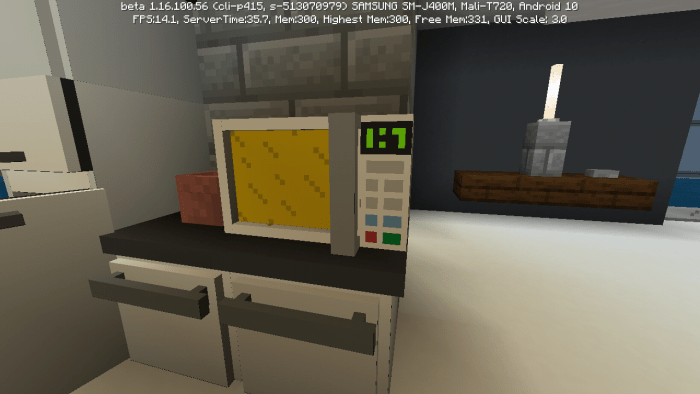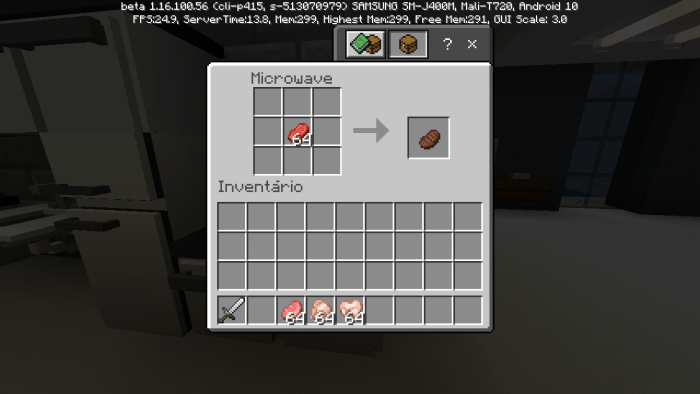 Cooker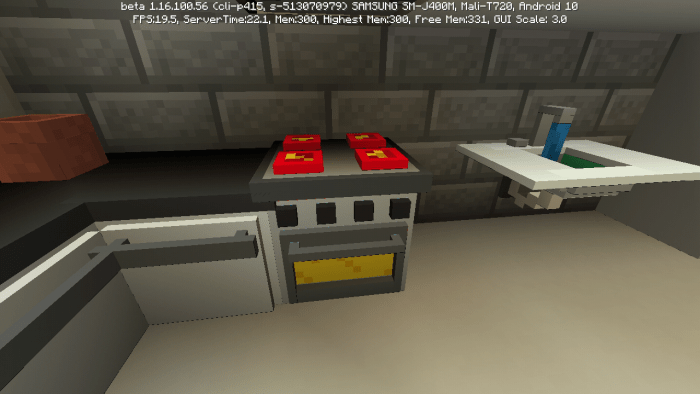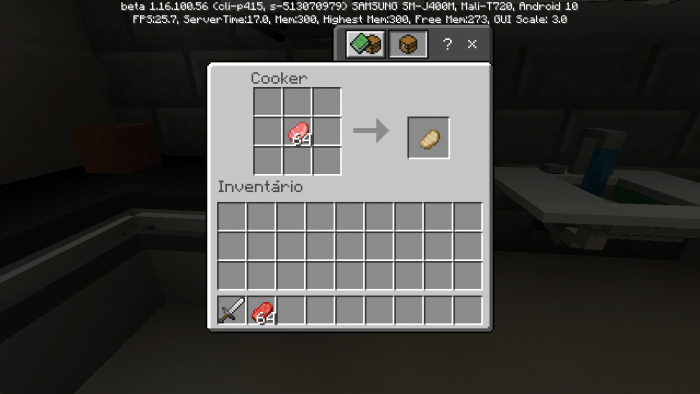 Sink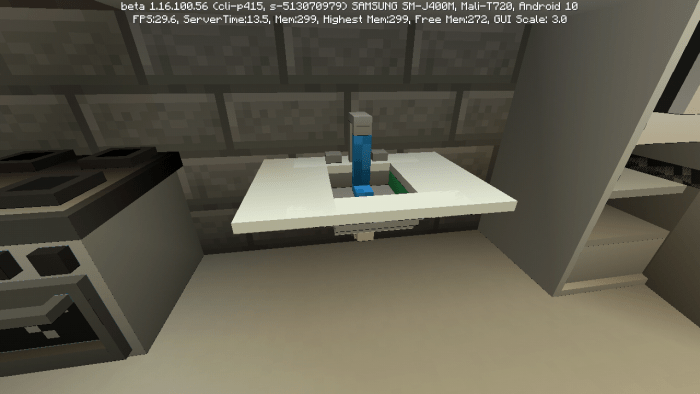 Suggar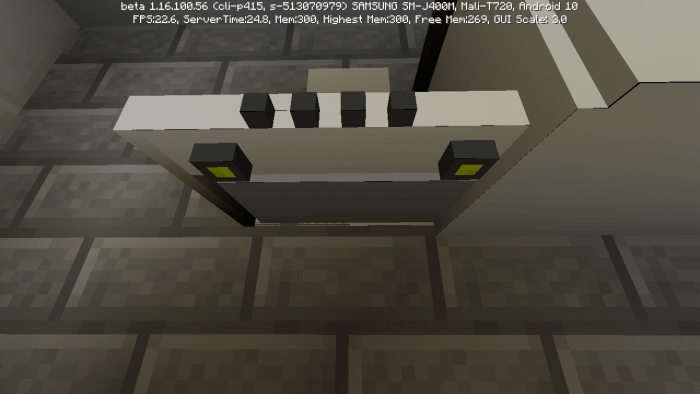 Rack TV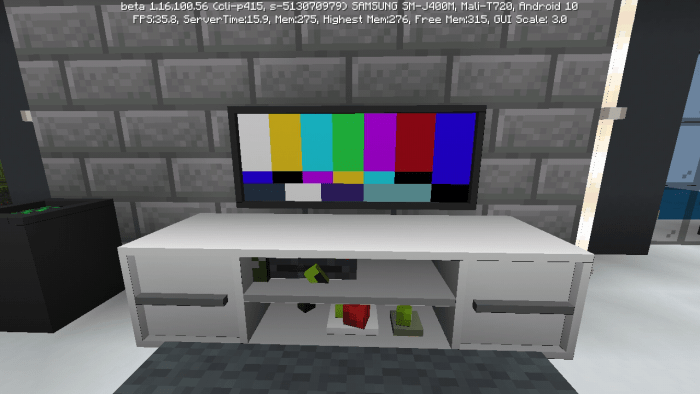 Chair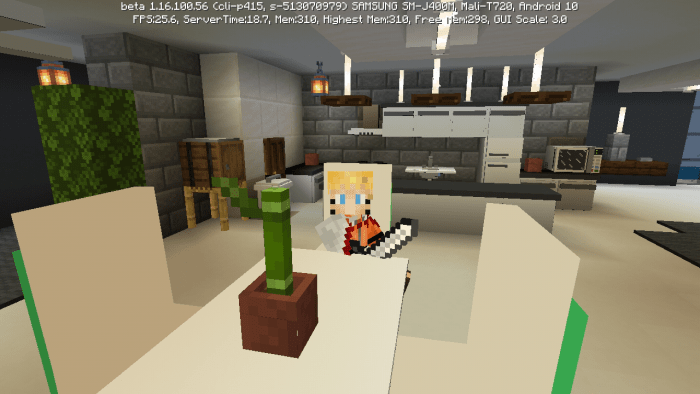 Armchair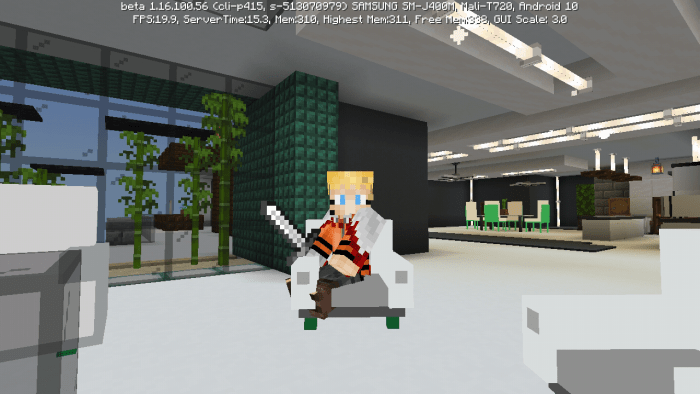 Couch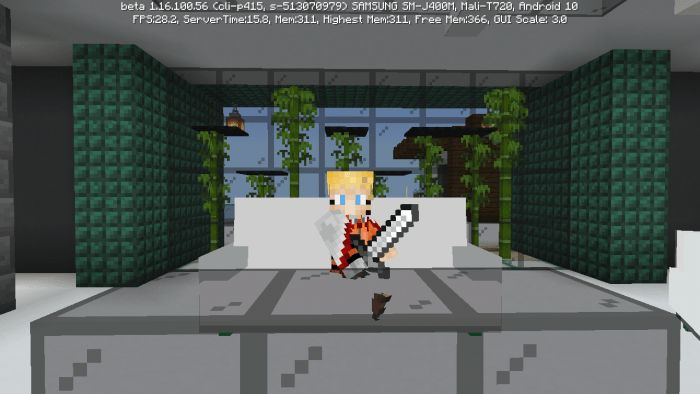 Gamer chair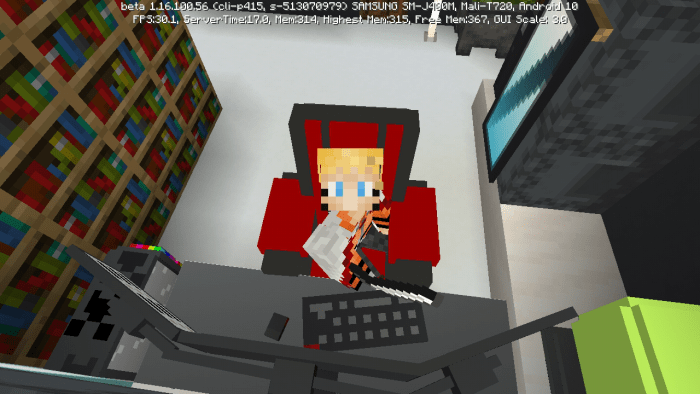 Among others…
Custom blocks can only be taken by /function, while entities: chair, couch, gamer chair and armchair can be picked up on summoning eggs
The English for this feature pack is not yet in its final version
Monitor update
added xbox series x
wardrobe update
refrigerator update
gamer chair, sofa, armchair and chair update
update TV
update cooker
added suggar
added garden stones
added TV rack
added Sink
added microwave
added curtain
added trash bin
added new title
- This update resolves some code errors that were occurring. .
Installation
Download Resources .McPack.
Download Behaviors .McPack.
Apply the packs for a world.
Enable "Experimental Gameplay" in the world settings
Create the world.
Downloads
Supported Minecraft versions
1.16 (beta)